LEATHERBEATEN U
is creating Intriguing Leather Design Tutorials for BDSM Craftspeople
Select a membership level
Leather Lover
• Moral support (Thank you!)
• Patron-only posts
You're happy to provide moral support to the endeavor, but making this stuff is not where it's at, for you. You just want to keep track of the action with the patron-only post feeds and say, "Yes, I approve of what you're doing. Go for it!"
Student
Patron-only posts
Access to all Leatherworking Essentials courses
Access to the Leather Common Room
Access to our brains via Q&A postings in Discord
A BDSM Project tutorial every month, plus we often have more in-depth Knotwork tutorials, & occasional surprises
Start with our
foundational
courses - the knowledge every apprentice needs to know first, so you have a baseline from which to build...
An exciting new BDSM
Project
with an e-tutorial delivered to your inbox every month. Learn, at your own pace, how to make floggers, restraints, paddles, collars - all of which you can tailor to your exact needs. Fill your toybag with great gear YOU made.
Any questions? Ask them on our Discord channel, where we can help you with your build. That's what we're here for, so don't be shy if you need assistance figuring out some knotty problem.
Choose this tier to start expanding your personal arsenal of BDSM toys. Projects are drawn from level 1 and 2, which don't require advanced leatherworking skills.
Includes Discord benefits
Early Bird Student
Limited (0 remaining)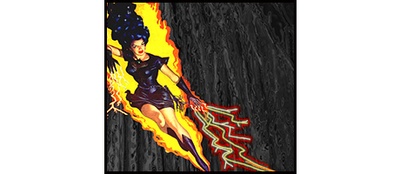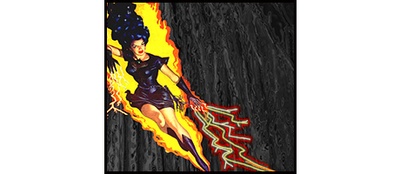 Patron-only posts
A BDSM Project tutorial every month, plus we often have more in-depth Knotwork tutorials, & occasional surprises
Access to the Leather Common Room
Access to our brains via Q&A postings
Access to all Leatherworking Essentials tutorials
Access to the LBU Perry Morris Library
Access to the entire Perry Morris Library of tutorials - dozens of BDSM Projects you can watch, learn, and make at leisure. Instead of one Project tutorial per month, pick and choose which Project you'd like to pursue, any time you want.
Plus, your monthly Project will be drawn from levels 1 through 3, which includes high level gear like whips and advanced knotwork.
This tier is now closed.
Includes Discord benefits
About LEATHERBEATEN U
Welcome to LBU's 365 day online apprenticeship, 
our College of Kink
For our old fans, it's exciting to finally be showing you how we do our stuff. Follow along and you'll understand why we charged what we did! Leatherbeaten has definitely been a journey; we've learned so much, and we're really pleased to have you along for this final part of our ride.
For new folks, an introduction is in order.
We've been designing and manufacturing BDSM leather gear since 1997 (has it been that long? Eeek!), back when the internet was a black screen with a bunch of green characters parading across it. You probably hadn't heard of us before, but if you've shopped at quality sex'n'fetish stores (check the background in the video for a few - we supplied shops in
North America
,
Europe
, and
Australia
), there's a good chance you've seen our work. We were the people supplying those shops with some of their most delectable floggers and restraints. You can peruse 
our website
to see a small selection of the kinds of things we made. Check out the '
droolworthy gear
' post for pics here.
Occasionally, we made it out of the shop to exhibit at shows and conferences, and invariably, people would browse our gear and gasp, because they've just realized that we were the people who actually made their favourite whip, or flogger, or strange twisted flagellator! It happened at pretty much every vendor fair we've ever been to. It's not surprising. We don't mark our gear with brands, our personal philosophy is more "No Logo" than Acme Licenced Product MatterTM and our marketing campaigns were essentially crayon-based. We've always valued substance and function over glossy, vacuous hype in a world where glossy, vacuous hype reigns supreme. And that's why nobody knows who we are, but everyone loves our gear!

Now, what have we got for you?
We're putting together a
full collection of video tutorials
detailing
how to make our gear
. Every month, you'll get several new tutorials you can follow along with, so you can amass
your own high-end toy library
. We'll show you how to tailor our designs to your aesthetic, kink, and preference. How excellent is that?
You'll also be able to access the entire library-to-date and participate in online
Q&A sessions with us
, and whatever other ways we devise to interact with you. You'll be our patron apprentices, and we'll teach you the same sorts of things we've taught all our in-person apprentices over the years. Oh, and our videos? You'll actually be able to see what's happening and hear what we're saying. No crummy video quality to leave you frustrated and annoyed. You know what I mean. We've all seen them.
We look forward to discussing the ins and outs of leather creations. I know we've been doing this for an implausible number of years, but I find that there's always new things to learn, even now. Some of our most wicked and delightful designs have been inspired by individuals looking for that nasty little something which hits their sweet spot. So we all learn from each other. That's how community works. 
The Background
Why are we doing this now?
Well, for those of you who run your own small business, you'll know how precarious your existence is. Doing really great work does not mean you'll make millions. There's no social safety net, no golden handshake, and no retirement package for when you get too old and crippled to work. Like us. Because we've made A LOT of leather gear, and we didn't always do it ergonomically (we didn't know any better - but that's another story), we're plagued with chronic back problems and RSI issues. Not very sexy, but them's the facts of life. There's many of us out there who work with our hands and bodies who end up getting used up. Hence Patreon.
Through Patreon, we have finally found a way to semi-retire without destroying our bodies even more. We can impart our
hard-won knowledge and expertise
to a
whole new generation
of people who really want to hear it. We can interact with fellow aficionados. Together, we can help build a community of BDSM leatherworkers.
We won't be doing this forever. We'll give it a couple years to teach, then it'll be quits. We're going to build a cabin in the wilds of Nova Scotia, set up a nice permaculturally-inspired off-grid homestead and retire for good. Brew beer (have I mentioned our Master Knotworker is a kick ass brewer?) and sail our little sailboat around the beautiful maritime coastline. Seriously.
And you can be part of that journey - help two old coots retire in dignity, and in the process learn a ton of skills which would be otherwise lost. 
Questions? Email us at contact-at-leatherbeaten-dot-com.
Please join us! Be part of the growing community of students that is LBU.
When we reach 200 patrons, we'll shoot a bonus video every month. Have your say - students may vote on a subject to cover.
1 of 1
Become a patron to
Unlock 97 exclusive posts
Connect via private message
Recent posts by LEATHERBEATEN U
How it works
Get started in 2 minutes