Lee Hall
is creating a Studio for the Art of Animal Liberation
Select a membership level
Angelic Upstart
As  a thank-you, welcome to my patron-only feed: posts I share personally with supporters. Consider sending a comment or question about my work or the work of any animal-liberation writer and I'll address it on my patron-only feed that goes out to all supporters. Open invitation. 
Advocate
Patrons introduce valuable ideas into the discussion, bringing the process of the writing and monthly talks into a community. In addition to the engagement invitation described in the tier above, you'll further receive a personal thank-you on the "about" section of my blog, Vegan Place, for the duration of your sponsorship.
Muse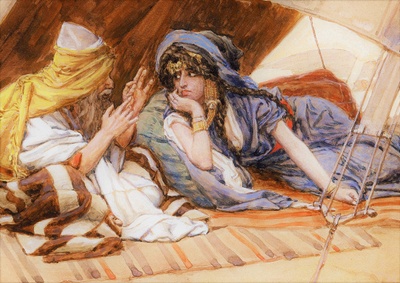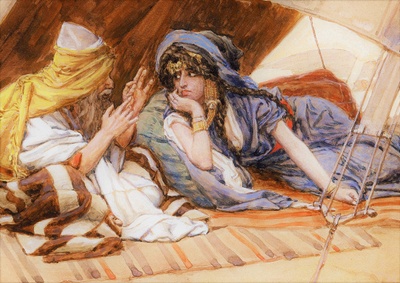 Along with thanks at VeganPlace.blog you'll be my blog Muse. Tell me the topic you'd like addressed. This will prompt up to one inspired post a month like:  
A conversation with Ellie on service animals.
Thoughts  inspired by Bill on the foundation for vegan living.
Food for thought from Justin on whether vegans kill more animals by eating crops.
Along with thanks at VeganPlace.blog you'll be my blog Muse. Tell me the topic you'd like addressed. Although we have updated the Studio goals (Jan. 2020), this  always remains an open invitation. The blogging continues!
About Lee Hall
Welcome to a shared studio for the art of animal liberation.
We can only get to animal liberation by cultivating a
new human identity
in relation to Earth's other life, I propose in
On Their Own Terms: Animal Liberation for the 21st Century
(
link; reviews
). Patrons are helping me get this goal from the pages of a book to where people are.
Supported and advised by patrons, this studio is producing resources to be distributed in local communities.


The first free, downloadable public resource is Vegan 101
.
By becoming a member of this Studio for the Art of Animal Liberation, you can contribute to a second downloadable slideshow,
Vegan 201,
in 2020-21.
Inform my research. Transfer it into public writings and advocacy presentations. Public presentations are vital to getting the word out about animal liberation. Your support both inspires and enables these events. 
Connect the dots from animal ethics to environmentalism.
Paint a picture of a new human identity in relation to Earth's other life.
Show how vegans spare animals from being turned into commodities—and how the commitment to becoming vegan can and does relieve the pressure on our whole global bio-community.
Thank you for your support through the turbulence we all faced in 2020. And welcome, 2021!
After four full years here, I continue to appreciate this platform. Patreon takes a little and gives a lot to the artists, educators, and advocates who rely on it.
This platform makes decentralized, direct advocacy possible. And this is how...
I work for you, for your community. Here is some feedback from those who've invited me to contribute to theirs.
The feedback I received regarding the Planet-Focused Panel—and Lee's presentation in particular—was extremely positive. People said that they learned a tremendous amount, and that Lee's session was highly informative.
     — Atty. Kimberly E. Diamond, Founder, Berkeley Heights Vegan Fest

Lee led us in a thought-provoking discussion with an emphasis on respect for animal rights and habitat. Lee is a skilled and interesting presenter whose perspectives elicited a lively interchange. Group members unanimously agreed that we would like Lee to return to speak with us again. I heartily recommend Lee as a presenter and discussion leader!
     — Dr. Laura Kogan, Founder, Princeton Vegan Book and Movie Discussion Club

I first met Lee ten years ago, when I was in college. We invited Lee to speak at a student-led speaker series, and that first encounter has shaped the way I think about how we interact with other species from that day forward.
Hearing Lee speak about veganism and animal liberation was one of those rare moments where different parts of my brain seemed to click together into place, and I thought "of course!" That feeling has continued unabated every time I attend one of Lee's workshops or read Lee's latest book, which was hours of...
"Ah, of course!" "Of course!" "Of course!"
Lee is incredibly respectful and kind toward any person in attendance at Lee's events. I sincerely believe that most people, if exposed to Lee's thinking either via writings or speaking events, would come away pondering a perspective they just never previously had the opportunity to encounter.     —  Kathy Zager, West Hartford, CT


Note to Patrons: The Studio for the Art of Animal Liberation is not incorporated under the 501(c)(3) category, so contributions are not tax-deductible. Listed rewards are intended for persons supporting this project in good faith, without intent to restrict the terms of my contributions. Want more information? E-mail me. 


$364.18 of $700
per month
Sustenance for monthly projects, to include:


Vegan festival talks. 
Discussion of veganism as encompassing race, gender and LGBTQI+ concerns, and social injustices. 
Vegan climate and sustainability work. 
Habitat advocacy and discussion of animals as climate refugees. 
Animal liberation philosophy development.
Free, online PowerPoint presentations for the public.
Discussion of social/psychological issues facing advocates. 
Creating an audio version of On Their Own Terms: Animal Liberation.
Let's do it all!

1 of 2
By becoming a patron, you'll instantly unlock access to 98 exclusive posts
By becoming a patron, you'll instantly unlock access to 98 exclusive posts
How it works
Get started in 2 minutes