Lee McCusker (TheBlack'sResurgence)
is creating Books and Podcasts
Select a membership level
Weasley
So, you don't have much spare money to give, worry not. As a Weasley, being part of the family is what counts, right? There's still much to be had here for you redheads.

Standard Benefits with early access to all works - Exclusive standard giveaways. Discord and all other social media interaction along with patron only content and events.

Includes Discord benefits
Potter
What could be better than being a Potter? A family of old, respected amongst their peers and influential in their own right. It was a Potter that defeated Voldemort (or he-who-must-not-be-named to those of you of a more cautious disposition.

Potter tier will see you reap the benefits of exclusive and early content to all of my works, your fair share of competitions. Also, you get patron only content, daily uploads and all the social media perks you could ever want.
Includes Discord benefits
Malfoy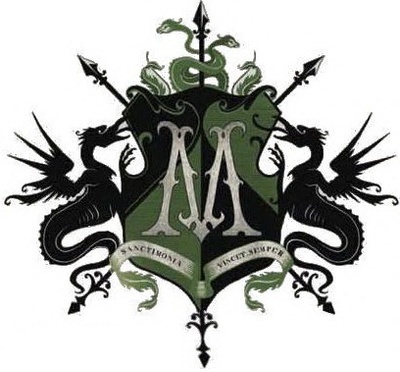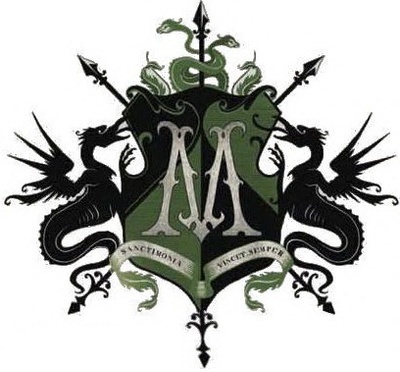 So, you're a Malfoy? You may have a few extra Galleons to throw around and you might even be a bit of a git, but we love you for it anyway. There will be redeeming qualities about you and you will shine brightest at the end. Be a Malfoy, I'm fine with that. Just leave poor Dobby alone and reap the benefits of being you instead.

Exclusive and early access to original work and fanfictions. Access to patron only content and discord included along with all other social media. Daily uploads to enjoy and the opportunity to send in fan requests and get yourself a birthday card from me.
Includes Discord benefits
About Lee McCusker (TheBlack'sResurgence)
Lee McCusker
Norfolk, England
22/11/1990
Twitter: @Lee_McCuskerTBR
Instagram: @leemccuskertbr

UPDATED PROFILE
First of all, I'd like to welcome you to my page and thank you for visiting.

I'm finally taking the plunge and dedicating myself full time to writing, so please do support where possible.

What can you expect from me?
Well, there will be five uploads a week, minimum. It may be a fanfiction chapter/short, a chapter of original content from one of the many stories I am working/have planned and ready to go, perhaps even the odd poem. Whatever it is you would like to see more of, send me a message. I will take everything into consideration.

Ultimately, I am here for myself and for all of you that choose to support me, so please do get in touch on here, fanfiction.net or any of my other social media pages with ideas, suggestions and even some writing prompts.

The more this grows, the more I can give back to you guys with hardcopies of my works, both fanfiction and original stuff. The possibilities are endless with this. Again, I'd ask you for suggestions on what you would like more of. (Please note: I will not be making nor asking for any money for anything to do with fanfiction. You will get the privilege of early release chapters as a supporter, but hardcopies will be given free of charge when done.)

Along with all of this, I would like to build a community, one where writing and reading is a passion, one where we can support one another as writers and readers and one where we can all belong and enjoy staying connected to each other.

As you will see, the tiers have been based on families from the HP universe. If there are any perks you feel should be included in any, then give me a heads up and we can work something out.

Anyway, I will stop rambling on, but please do feel free to get in touch with any questions/suggestions etc. I truly want to make this a place where we can all benefit from one another and provide you with entertainment and stories that you will love, cherish and continue to come back to time and time again.

Thank you for your time, the love you have all shown and for visiting.

Lee (TBR)

My reason for being here is to begin my journey as a legitimate author and to produce and publish my own creations. My first foray into this can be found below with an overview of what the story entails.

I have been posting on Fanfiction.net since September 2016, and have so far published 3 Harry Potter stories that have collectively accumulated close to 3 million reads and counting along with several thousand followers and favourites.I imagine most of you will know me as The Black's Resurgence on there.

My first venture was 'Honour Thy Blood', and the reaction to the story, was much more than I could ever have imagined. I am very proud of the success of the work and it will always have a place in my heart for giving me the confidence to pursue this.

My next project was 'Stepping Back', which has now surpassed it's predecessor, and continues to grow in followers daily. It has been very positively received and the reviews for this have been nothing short of incredible, and I will always be thankful to my readers who are a constant source of support and guidance when needed.

'The Green in the Grey, although still in its infancy, is also well on the way to being just as successful, and I will continue to create works of fan fiction for my own development and so long as people still wish to read it.

Writing is my passion, and I wish for nothing more than to be able to do this as a career. Anything given will always be gratefully received, and in return, I will strive to produce, and provide all of my readers with engaging and original content that I hope will be both memorable, and enjoyable.

Along the way, I will be doing giveaways and having competitions for those who wish to take part. Please do follow me on Twitter also where I will be keeping everybody up to date with what it is I'm working on, and when I will be publishing next.


Now, to introduce my own, original first story.

It is a work of fantasy and something I have been researching, developing and toiling away on for close to four years, and I am very proud of the world, characters and plot that I have created. It is a trilogy. and the concept of the series is something that I have never come across. So, without further adieu:


The Gift of the Gods: The Light of the Dark (Book1)

The war of the Gods had left the land they had created in turmoil, ravaged almost to the point of no return. Unable to decide on who should lead them, they agreed upon a tentative treaty. Each gifted a line of man with a part of themselves, an essence of them, so that they may be remembered in order to keep the peace, and for the world to prosper once more.

The Gods however, did not account for the folly of man.

The defiance of one, could mean death for all as the delicate balance that had prevailed, by their will, is tipped, throwing the peace into uncertainty.

"The land must maintain it's balance; For as there is need for rain as there is for wind. The Earth needs the rivers as the darkness needs the light."

Selino Aster was but a boy when his father chose desire over duty. Born of the deity who brings darkness, he must not only redeem his namesake, but also bring back his light, of which only a spark has been left at her departure, before he is consumed by his own nature, and he himself is unleashed upon the world.

"Darkness cloaks horrors and evil thrives within. This evil will emerge as the world becomes shrouded by the falling shadows. The question remains; will you oppose the darkness? Will you embrace it, if needed? Or, will you lose yourself to it as those before you have?"

Selino is the main protagonist and the story will follow his journey through a world torn apart by war and change. It will begin with him as a boy and will explore his relationships with his parents and 'his light', a female born of the deity of light as he is born from the one of darkness. A part of the duty to the gods is to ensure the balance of the world by bringing light and dark together, warmth and cold, earth and air etc, through their respective bloodlines.

Without this balance, the world begins to suffer and, with suffering, come a lot of other negative impacts: War, famine and a host of other issues he must traverse to bring the balance back. This however may not be enough.

The world is based on the medieval period, so there will be a lot swordplay and weaponry from this era. There will be adult themes,(Mostly violence) and some corse language.

Please do message me on Twitter if you have any questions and I will be more than happy to clear anything up or answer anything you wish.

Thank you for taking the time to read this, and I am very humbled by any support I receive.

Best wishes,

Lee McCusker









Become a patron to
Unlock 121 exclusive posts
Connect via private message
Recent posts by Lee McCusker (TheBlack'sResurgence)
How it works
Get started in 2 minutes