Colin
is creating tutorials for painting armies of wargames miniatures
Select a membership level
Community Member
As well as access to all 'Supporter' benefits, Community Members will be invited to a secret Facebook group for Patreon members at this tier and above.  I will conduct weekly Facebook Live chats, as well as provide support and feedback for whatever you're working on in the group! I want to develop a positive and supportive atmosphere for Patreon members to throw ideas around and experiment with their projects! 
1-on-1 Tutoring
Limited (0 of 6 remaining)
 - All 'Supporter' and 'Community Member' benefits
 - 90 minutes of private 1-on-1 tutoring a month on your platform of choice. Let me know what you'd like to cover and we can find a time to collaborate!
**I am in Idaho (GMT -6), but I am available to schedule tutoring during the day or in the evening and can coordinate with you if you live in the UK/EU/etc.  If you'd prefer two 45 minute sessions, that is an option as well. I'm happy to work with you to make it as easy and enjoyable as possible!
About Colin
Welcome! My name is Colin and I love painting miniatures! Thank you for visiting my Patreon. I love putting a fully painted, unique, and well-executed army on the gaming table.  I think it's one of the most rewarding feelings in the hobby. From the initial decision to start an army, to purchasing that first box, settling on a color scheme, and sitting down to paint it for the first time, we all have a vision for what that army is going to look like on the table. I want to help you realize that vision and get the army of your dreams onto the game table! 

Horus Heresy Era Blood Angels Legion - Day of Revelation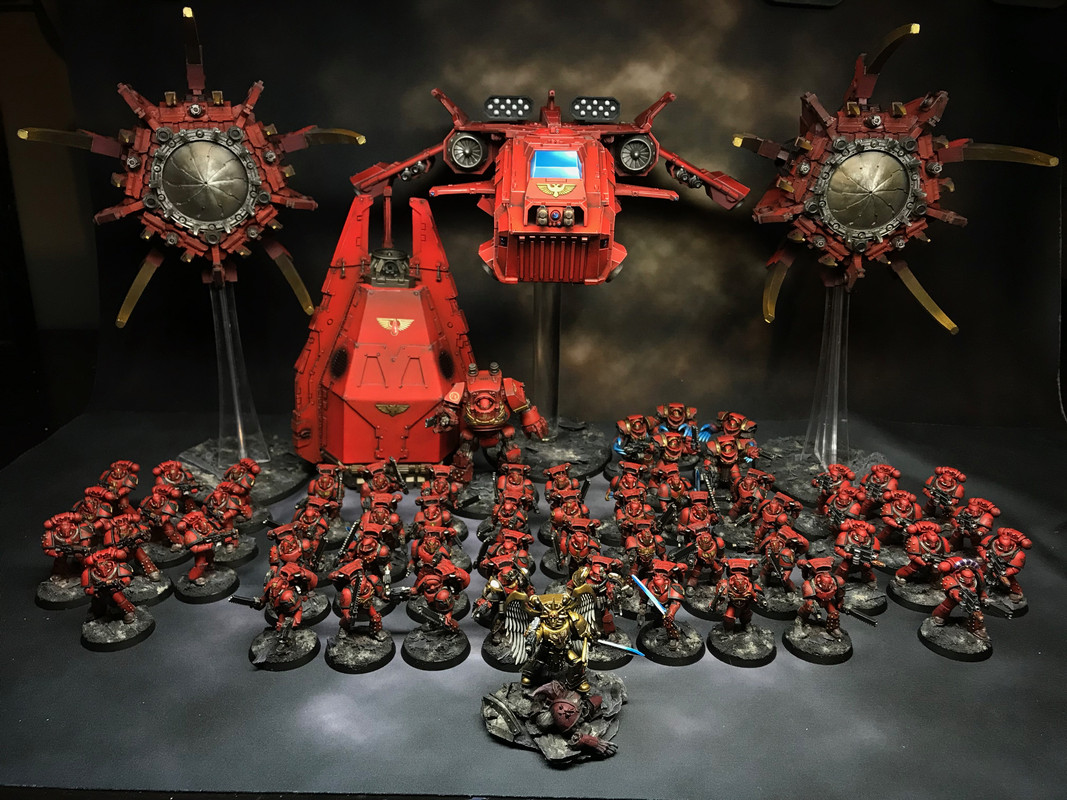 How is this different from other Patreon pages?

There are a number of very talented painters on Patreon, many of whom focus on developing your skills to paint the best miniature you can and to push your skills on each project.  My focus will be wider, towards painting various armies and collections you may be working on.  I will explore common techniques and skills, but will do so in a way that is applicable to army painting.  I want you to improve your skills, to gain knowledge, and to execute new techniques with confidence. But I also want to develop your painting efficiency and processes so you can see the fruits of your labor as you complete your vision for your army!


Nighthaunts - Age of Sigmar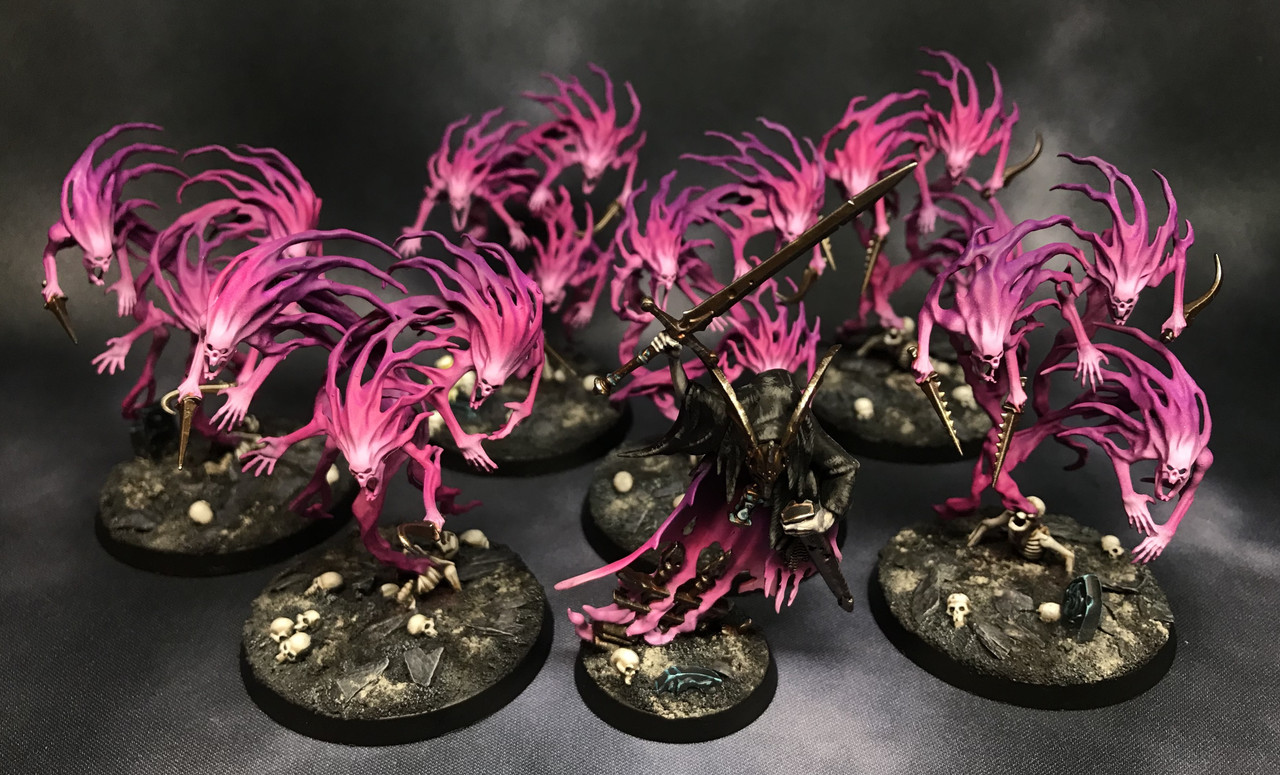 What can you expect from me as a Creator?

As a Creator, I will be publishing 10-15 video tutorials a month, on a range of subjects. Some of these will be full step-by-step tutorials covering each component on a model (How to Paint Iron Hands Space Marines, for example). Some will be more conceptual (How to choose a color palette for an army project), and some will be short tips and tricks covering such things as transfers, basing, oil washes, weathering pigments, etc. In my videos, I talk through everything I am doing, because I believe the HOW, and the WHY is just as important as the WHAT; maybe even more so. You'll see me make mistakes in my tutorials, and then work through them to get to the desired result. Mistakes are inevitable. Mistakes happen all. the. time.  I believe learning how to work through those mistakes is extraordinarily valuable information. Information I want share with you.
Grey Knights Grand Master in Nemesis Dreadknight - Warhammer 40,000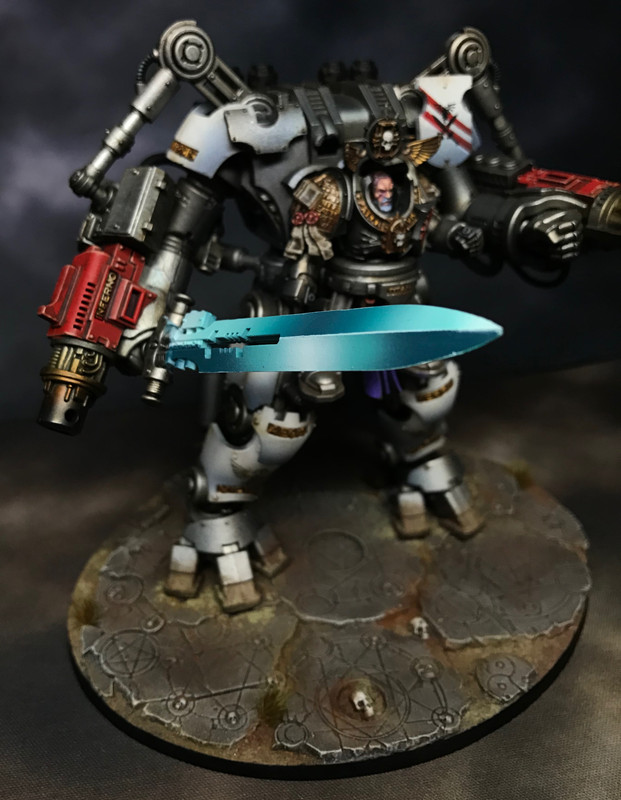 What are the benefits of being a Patron?

My pledge levels are set up to offer a great value to each Patron who supports this project. 
Level 1: Supporter
- Access to all Patreon exclusive material
- Eligible for give aways/swag! 
Level 2: Community Member
- Access to all Patreon exclusive material
- Membership in a secret Facebook group to get feedback and support from myself and other Community Members.  This will be a Patron-only Facebook group for sharing projects, tips, tricks, WIP photos, brainstorming, etc.
- Weekly Facebook Live chat in Patreon Facebook group
- Eligible for give aways/swag
Level 3: Personal Tutoring
- All the benefits of the Community Members
- 90 minutes a month of 1-on-1 tutoring with me! I will help you with a current project, or brainstorm future projects, develop and demonstrate a paint scheme, whatever you'd like! I love talking hobby and helping, so I especially look forward to this experience!
As a Patron, if you have ideas/suggestions about how I can improve your experience as a Patron, please don't hesitate to send me a message! I am on this journey with you and welcome your ideas.
Forces of the Adeptus Mechanicus - Skitarii Ludi 


Thank you!

Thank you for your time and your interest in this project.  I do hope you'll join me on this painting journey through this wonderful hobby of ours! I look forward to walking this path with you and seeing what the future holds for miniature painting! 
Adeptus Custodes - The Emperor's Praetorians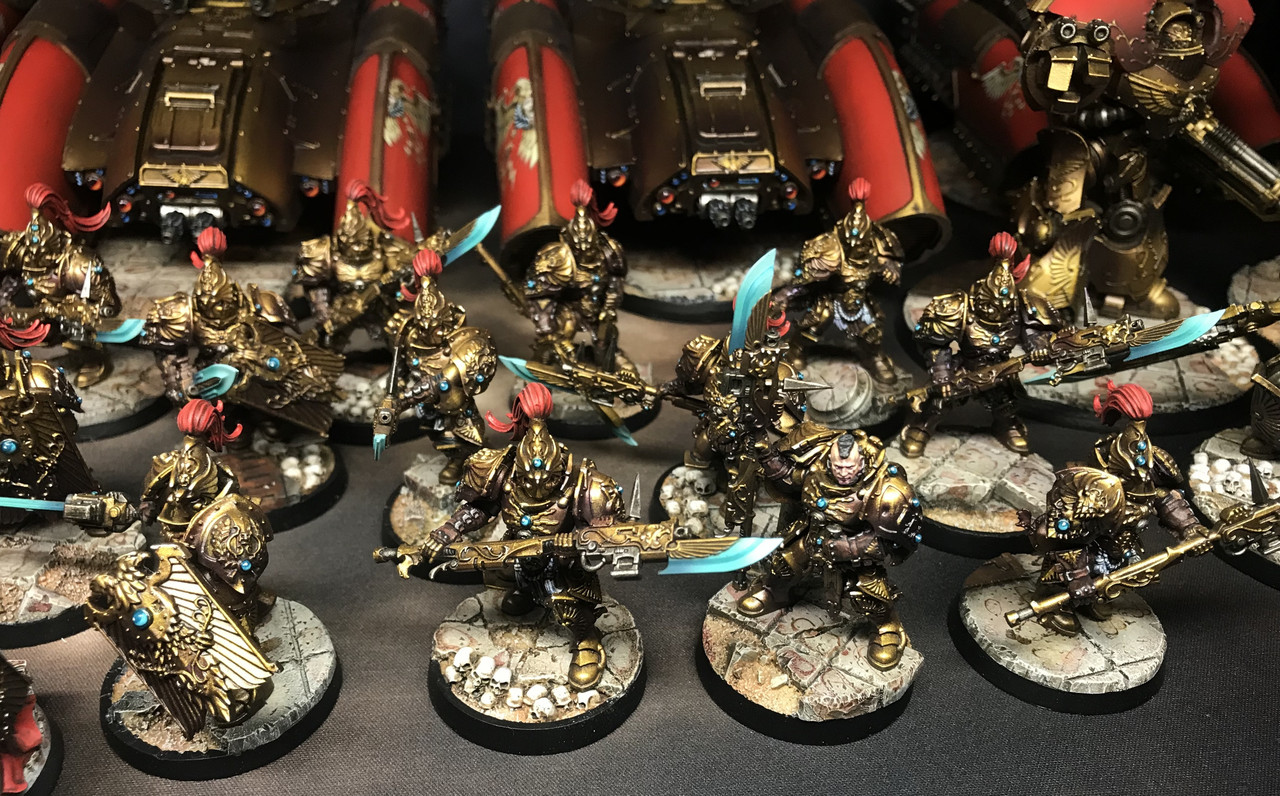 T'au Empire Heavy Support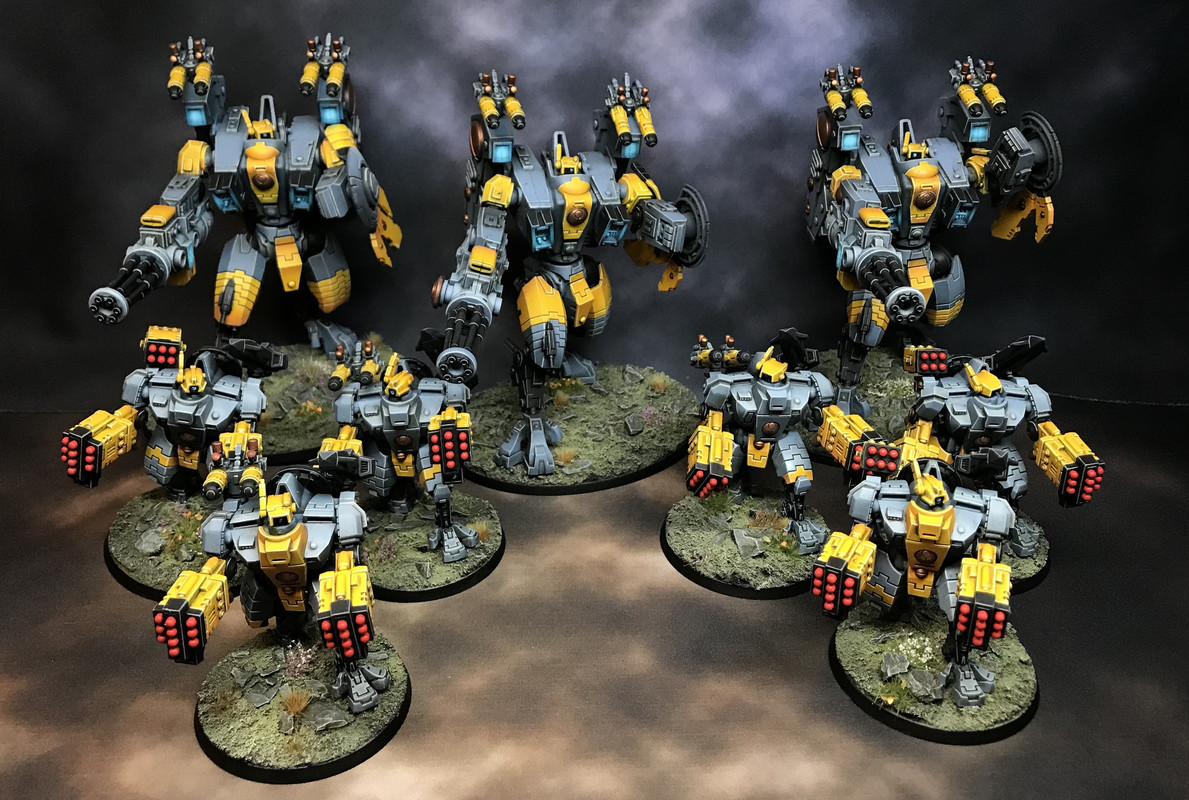 Magnus The Red - Demon Primarch of the Thousand Sons Legion - Heretic Astartes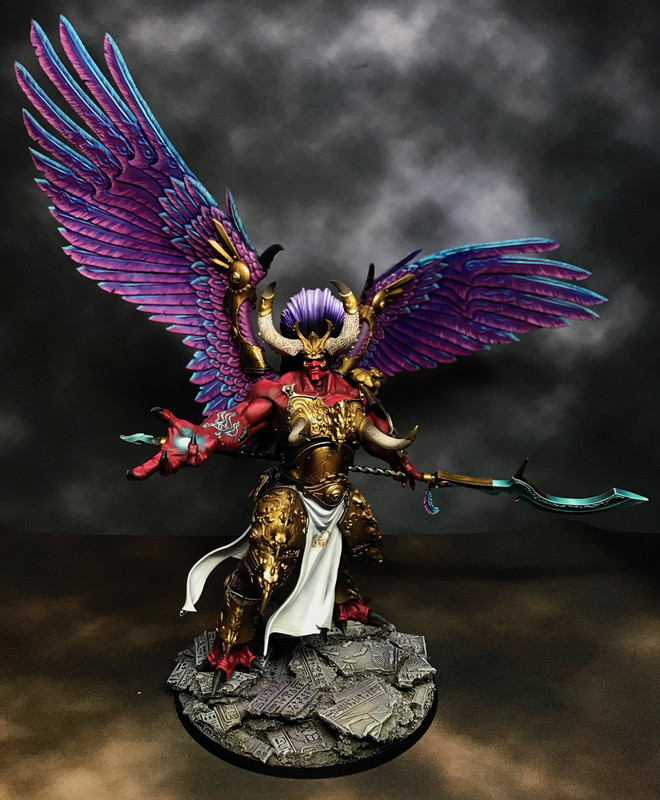 100 Supporters! As I'm setting up the page, this seems like a lofty goal, but when we reach 100 supporters I will do a giveaway! A supporter will be chosen at random, and will receive a miniature of their choice painted by me! (Model limited to an infantry model on up to 32mm base).  I will contact the winner and we can talk about the scheme, how it could fit into your existing force, or just let it fly! The painting of the model will be featured on the Patreon as well!
1 of 1