Piano Duo Leine-Marshinina
is creating Musikvideos, Musikalben, Konzerte, Online-Workshops
Select a membership level
Lucky Penny
Herzlichen Dank für Deine Unterstützung! | Thank you very much for your support!
Friends of Piano Duo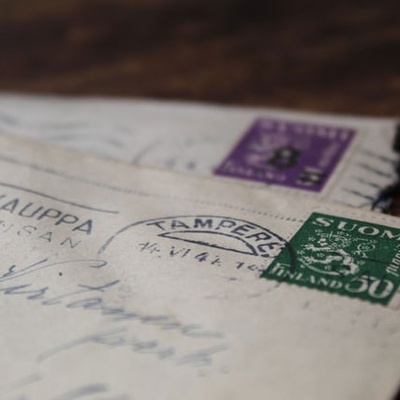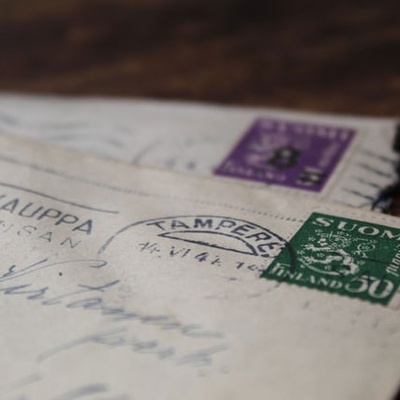 Postkarte mit einem Dankschreiben | Postcard with a thank-you note

Nennung auf unserer Homepage | Your name appears on our homepage
Special Friends of Piano Duo
Exklusiver Zugang zu der Aufzeichnung des Live-Konzerts und des Interviews aus dem Konzerthaus Berlin | Exclusive access to our interview and recital from Konzerthaus Berlin

Postkarte mit einem Dankschreiben | Postcard with a thank-you note

Nennung auf unserer Homepage | Your name appears on our homepage
About Piano Duo Leine-Marshinina
Hallo liebe Freunde!
Wir, Linda Leine und Daria Marshinina, sind zwei befreundete Pianistinnen – zusammen bilden wir das 
Klavierduo Leine-Marshinina
. Seit Jahren teilen wir musikalische Ideen, Erfahrungen, die Bühne und schließlich das Klavier selbst miteinander, um euch das wundervolle Genre des Klavierduos nahezubringen und dieses immer weiter zu popularisieren.
Was ist Patreon?
Patreon ist eine Plattform, die euch ermöglicht, uns zu unterstützen und dabei auch tiefere Einblicke in unseren Beruf und unsere Karriere zu erhalten.
Warum Patreon?
Die Corona-Pandemie hat unser Künstlerleben vollständig auf den Kopf gestellt. Wir können unseren Beruf nicht mehr wie gewohnt ausüben (u.a. durch Konzertabsagen), haben allerdings zugleich mehr Zeit und Energie, um uns neuen Projekten zu widmen. Wir erweitern gegenwärtig unser Repertoire, entwickeln einen Online-Kurs für junge MusikerInnen und bereiten uns auf die Produktion unserer zweiten CD vor. Wenn ihr euch entscheidet uns zu unterstützen, werdet ihr ein Teil von unseren Projekten und blickt somit hinter die Kulissen des Klavierduos Leine-Marshinina.
Was bekommt ihr für eure Unterstützung?
Als unser Patron erhaltet ihr exklusive Einblicke in unser künstlerisches Leben und Tun, wie zum Beispiel:
Videos von unseren Proben
Zugang zu exklusiven Videos von unseren Konzerten
Postkarten
Neue CDs und digitale Aufnahmen
Und vieles mehr!
Wir freuen uns sehr, euch in unserer Patreon-Familie begrüßen zu können!
Viele liebe Grüße und bleibt gesund,
Eure Daria und Linda
Hello dear friends!
We are two pianists and friends, Linda Leine and Daria Marshinina, and together we make up the 
Leine-Marshinina piano duo
.
For many years we have shared our musical thoughts, experiences and even the stage with each other. Eventually, we even started sharing a piano in order to perform as a duo with the wish of making this setup and the pearls of its repertoire more known and popular.
What is Patreon?
Patreon is a monthly membership platform that enables you to support us and additionally gives you the possibility to have a closer look at our working process and our career.
Why support us on Patreon?
The corona pandemic put serious restrictions on our musical life. We are not allowed or able to continue in the way we did before the pandemic. Nevertheless, we still have a lot of time and energy to create and develop new projects. We learn new pieces, develop online-workshops for young musicians, and get ready to record our second album. If you decide to support us on Patreon, you will become a part of our projects and will have a chance to take a look behind the scenes of the musical life of the piano duo Leine-Marshinina.
What do you get here?
As our patron you will have exclusive insights into our life and the creative process, for example:
personally signed postcards
videos from our rehearsals
exclusive access to our interview and recital from Konzerthaus Berlin
our CDs and digital recordings
and a lot more!
We are looking forward to welcoming you as a member of our Patreon family!
Best regards and stay healthy,
Daria and Linda
Recent posts by Piano Duo Leine-Marshinina
How it works
Get started in 2 minutes