LeLe
is creating Original Music and Live Streaming!
Select a membership level
Sample Tier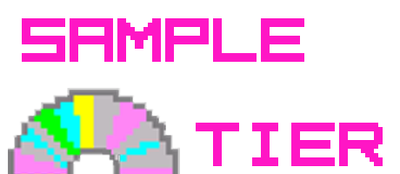 Includes:
Your name added to the supporter list, visible on YouTube and the official LELE Website!
Private Discord Chat Access
Sneak Previews of New Music
Demo Tier
Includes:
Everything listed in 'Sample Tier'
Personal special shout out during my next Live Stream on YouTube.
New Song Downloads
Bounce Tier
Includes:
Everything listed in 'Sample and Demo Tier'
Access to exclusive 'Bounce Chat' voice channel on Discord.
About
Hi Everyone, My name is Lena but everyone knows me as LeLe!
I am a musician and performer who specialises in Japanese Pop and Electronic Music.
I also have a keen and well developed interest in gaming and graphic design.
I'm always looking for new ways to engage with people and share my music, so I started live streaming too!
I want to provide the best possible content for you, whether that's making you laugh by watching me run away from zombies or helping you get your chair dancing fix by providing you with a little music bop every now and then.
I create my own artwork, promotional material, write my own songs and so much more, but there are always costs involved and so I created a Patreon to help me interact with those that have a genuine interest in my passions. Not only will it help keep me motivated and allow me to create more, but it will enable me to see up close the reactions of those it affects directly - My fans and those that enjoy what I do. My hope is for this Patreon to become a tool to help me build a strong community with like minded people, let's all support each other!
Here I will outline what YOU will be doing to help:
Assist with the costs of pursuing the creation of new music
Help with studio production, mixing and mastering costs
Keep gear up to date - Microphone/Webcam/Peripherals
Cost of merchandising - Posters, Badges, Stickers
Allow me to continue Live Streaming on YouTube
LeLe Twitter
LeLe Official Website
LeLe YouTube - Live Streaming
LeLe Instagram
Please ENJOY a sample of the music you can expect from me:
I will have a video chat in the Discord with everyone! :)
1 of 1