Lem
is creating a Webcomic
Select a membership level
A Coin
Limited (0 of 1 remaining)
 You offer a coin. You're at least making an effort to avoid having your village burned to the ground. It's kind of like when grandma sends you a $5 check for your birthday. You at least appreciate the thought. (Mort will probably still eat you and your family.)

Early access to Sketch Pages 
Includes Discord benefits
A Homemade Pastry
You offer a homemade pastry.
Despite his taste for blood, Mort does have a sweet tooth! But you brought more than one... right? There's more where that came from? Because if there's not, he's going to have a lot of empty space to fill... (You should have baked a double batch.)

Early access to: High Res Comic Pages & Art
Early access to: 3D Animations
Process GIFs
Includes Discord benefits
Exotic Fruit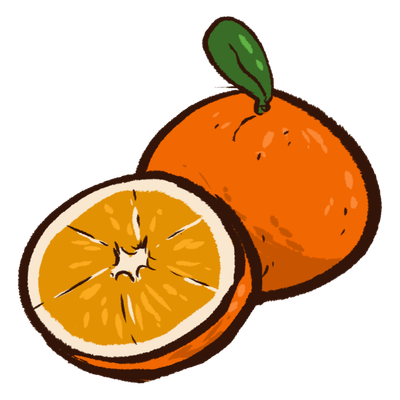 Wow! Oranges don't grow this far north! Those must have cost a pretty penny. (You're at slightly less risk of joining them in Mort's gut if you peal them for him too...) 
All $3 Rewards Plus...
Comic WIPs
Sketches & WIPs
3D Animation WIPs
Base Price Adoptables
Discord Voice Chat during streams
10% off Commissions*
      *Mawshots / Illustrations / Paintings
Includes Discord benefits
About
I'm Lemondeer, you can call me Lem! I am the author of Down the Hatch, a webcomic featuring an unlucky (but delicious) human living with a fuzzy monster with a voracious appetite.
I would love to make art and comic making my focus in life, but unfortunately I like to eat food too. Supporting me here allows me to enjoy both!

About the comic
I have long been a fan of vore, but I found myself often left wanting when browsing. I started drawing, with the desire to fill in what I felt was lacking in the art I often saw: I wanted well fleshed out characters, longer stories, and a touch more realism.
This was clearly an opportunity for a comic, and I already had a story that had been in the works for years that would be perfect. So, I adapted the characters to better suit my needs, and Mort and Noah were born.
The comic will examine the predator prey relationship, and other dark themes such as life and death, revenge, human kind's place in nature (and a magical society mostly composed of non-human creatures). 


$1,500
-
reached!
per month
Three sketch pages per week.
This is my dream!
4 of 4
Become a patron to
Unlock 14 exclusive posts
Connect via private message