Lemony Yellow
is creating Art and Comics
Select a membership level
Instant Access (Civilians)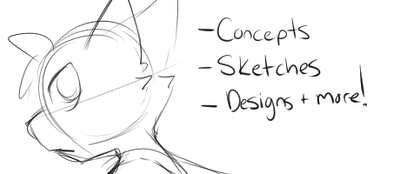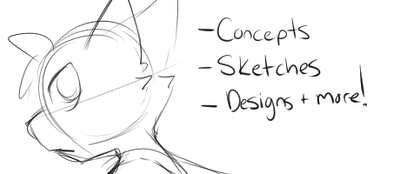 You have my thanks!
Get access to all
the basic nifty stuff!
This includes things such as character sketch/idea concepts, old stuff, and W.I.P's!

Become a Civilian in the Guardia Discord Chat!


Guardia Discord Chat Access
Get access to all the basics AND a special link into the Guardia Discord Chat as well as access to Patron Only livestreams in the Discord chat!! 

Here you can talk and have fun with others! I'll also discuss things like Guardia trivia/history, and general other topics like character development and more!


During Livestreams, you can watch as I work on the comic, Character concepts, Patreon Rewards, and more! Patrons of this tier will also have early access to adoptable characters!

Includes Discord benefits
Welcome Recruit!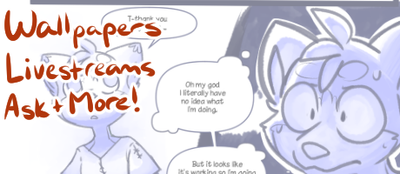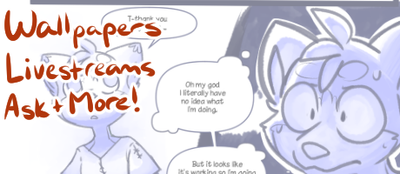 -Access to all of the basics and Patron Portion of the Discord Chat!
-Gain access to all wallpapers for your computer or phone!
-Early Access to comic pages!

About Lemony Yellow
Please do not repost or redistribute any of the work seen on this Patreon. All characters, work, and more associated with Guardia: The Tales of Halgeis and later future works are in pending copyright of the rightful owner, to whom I am.

Greetings!Who am I exactly?:
I am a 29 year old cartoonist working full time on commissions and comics! There isn't a whole lot to me other than I am an average person who likes simplicity! I love playing games and making music on my spare time, and recently just went to working on art full time as a source of my main income, which is something I've always wanted to do!
What is Patreon?
Patreon is a website that allows you to support your favorite artists and help further their projects! You can donate as much as $1 a month and get access to pretty much all of my content this way as thanks!
What is it that I do?:

I make art and currently work on a webcomic called
Guardia: The Tales of Halgeis
, that has been slowly making it's way around. I expand among many different varieties of art, but my main jam is cartoons! I absolutely love them! They're what inspired me to become the artist that I am today and I've pushed myself really hard to try and get where I'm at currently! I've always been fascinated with the world of creation!
I enjoy world building, concept sketching, and developing deep and thrilling stories that I hope will touch the hearts of others!
You can read my comic on a site I share with some of my other artist friends at
SSP-Comics
! I'm also uploading my comic on another site called
Tapastic
!
What is Guardia: The Tales of Halgeis?
A year in the making, Guardia follows the story of a 14 year old girl named Yggdra Aensyll, and her journey to become a Guardian in the mysterious world of Phalmesia!
Following in her brother's footsteps, and with friends she makes along the way, watch Yggdra as she embarks on an unforgettable path of growth, development, and conflict as she attends St. Guardia's Academy, along with many unexpected adventure's and outtakes along the way!
Act 5 of Guardia is currently in development!

What is your Patreon Rewards Points System?

This system is used to provide more flexibility when giving out Patreon rewards for those who wish to receive them! With the points rewards system, Patrons can save up points to claim rewards or discount their commissions by a plentiful amount, and on certain tiers, have their character cameo in pages of the comic!
The amount of points you can collect is determined by how much a patron donates to this project! You can also earn extra points by donating to my ko-fi Page or by donating during art streams!
Patrons can only spend points on a Reward
once per month but can use them on commissions any time!Earnable Point by Tiers:$5 - $9 Tier
- 1 Point (MAX: 10)
$10 - $14 Tier
- 5 Points (MAX: 25)
$15 - $24 Tier
- 10 Points (MAX: 50)
$25 - $39 Tier
- 15 Points MAX: 75)

$40 - $55 Tier
- 20 Points (MAX: 100)
>
Buy a Ko-fi
- 0.5 Points
Donate in Streams
- Determined by donation amount.

Patreon Rewards:ROUGH SKETCH - 3 Points
-Shaded: 1 Point
-Extra Character: 1 Point


INKED DRAWING - 10 Points
-Shaded: 2 Points
-Extra Character: 3 Points
FLAT COLOR - 25 Points
-Shaded: 2 points
-Extra Character: 3 Points
FULL COLOR - 40 Points
-Extra Character - 5 Points
CAMEO APPEARANCE - 60 PTS
The P.R.P.S is calculated by past patreon reward amounts and current commission prices so it's as fair and reasonable as possible!
Note** If you edit your tier to a lower amount, and you still have a high amount of points above that tiers max amount,
you have until the rest of the month before those extra points expire.
By month's end, you will be lowered to your current tier's Max amount of points allowed.
------------------------------------------------------------------------

What this Patreon is for:
To help the growth of my art and spread happiness along the way! Guardia isn't the only comic I have planned after all, and being able to work on more projects would be amazingly swell!
I hope to one day work one these projects as my main source of income!
I want to bring people more enjoyable content and engage in even more stories that I have planned for the future and want to produce at some point!
Thank you for helping me along with my own journey if you choose to do so!
By supporting me, every new and current Patron is rewarded:
-Concepts and behind the scenes development of my projects!
-Access to the Patreon portion of the Guardia: Tales of Discord chat!
-Possible discounts and first dibs on commissions and adoptables!!
-Early Access pages for comics!
-A chance for any of your characters to cameo in scenes of the comic!
-Patron only streams!
-Monthly Wallpapers starring the projects started here!
-Physical Merchandise in the near future
--------------------------*
Thank you very much for choosing to support me!

Terms of Service:
As the artist creating these commissions and rewards, I have the right to refuse any commission or reward based on the ideas, comfort level and beliefs currently held. I also have the right to use the commissioned work in any way I see fit unless specified otherwise.

For Patreon Rewards, please only claim one per month. Commissions are not subject to this rule. You can span points across multiple months if you wish to claim more than one.

You may make changes at any time during the sketching or lining phase of the request (I will contact you during these updates). Request for edits any time after these phases may be subject to an extra fee depending on complexity.

If at anytime you wish to cancel your commission or reward, please message me before the product is finished! If the work is nearly complete during cancellation, you will be refunded based on the amount of the work done.

All payments for commissions will be processed via, Paypal Invoice.

By paying for the commission or by claiming a reward, you agree to these terms and agreements and cannot use them against me in any way, shape, or form.

Notes:
Thank you for your business! If you ever have any questions or concerns about the status of your commission or reward, please feel free to email me or message me on my social media at any time!

Email: [email protected]
Twitter: @LemonyBeagle
Furaffinity: lemondragon19
deviantArt: lemondragon19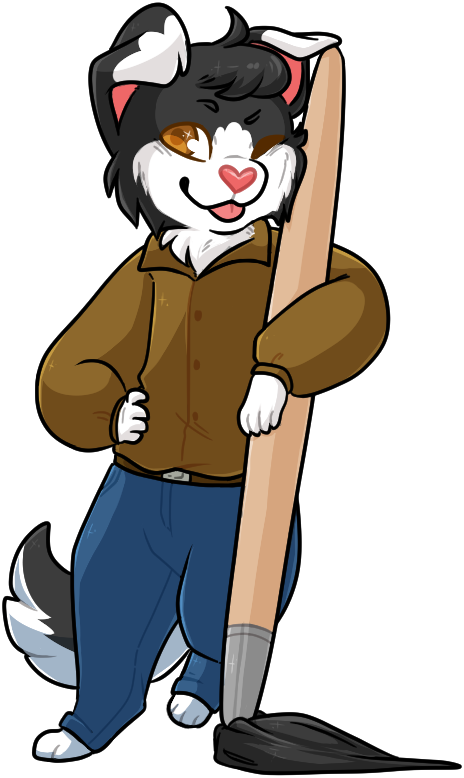 Art by
Tinny!
$822.19 of $1,200
per month
This webcomic, creating merchandise, bringing you content, and much more will have more time dedicated to it than ever! I'll even work on publishing the works and everything with more ease! Guardia is now my second job!

4 of 6
Become a patron to
Unlock 230 exclusive posts
Connect via private message
Recent posts by Lemony Yellow
How it works
Get started in 2 minutes