Leslie Blackburn
is creating Sacred Sexuality teachings: book, videos, audios, art, and more
Select a membership level
Pledge $1+
You are awesome!  Every little bit helps, a TON!  Thank you!
You will receive access to my exclusive Patron only feed  which includes:
* New writings, photos, audio & video posts to Patrons only
* Sneak peeks of the book
* The opportunity to get involved on our Community page, have your voice be heard, co-create with me, comment with your thoughts, love, suggestions! 
Pledge $10+
You are awesome!  This DOUBLY extra bit really nourishes me, I feel so grateful for you!!  Thank you! Humble bow to you :-)
You will receive my "Sacred Sexuality Video Workshop" series, 5 videos, nearly 10 full hours of awesome content - available anywhere across the globe.  View them in the comfort of your own space and time: you decide the pace that works for you!  Retail value $145.
Video #1 - Sacred Sexuality & Tantra - An Introduction
Video #2 - "Tantric Energy Exploration" Workshop
Video #3 - "Polyamory & Alternative Relationships"
Video #4 - "Tantric Orgasm & Anatomy for all Gender Identities" Presentation/Discussion - Part 1 of 2
Video #5 - "Tantric Orgasm & Anatomy for all Gender Identities" Presentation/Discussion - Part 2 of 2
These videos will be available to you indefinitely, by private YouTube link tied to your email address.  You will need to provide your email address that is connected to your YouTube account (usually this is a Google account or Gmail) if that is not the one you are sharing here (I won't use it for anything other than turning on your video access). You must have a YouTube account - or get one for free!  Available only to those 18 and older.
PLUS!  You will receive access to my exclusive Patron only feed which includes:
* New writings, photos, audio & video posts to Patrons only
* Sneak peeks of the book
* The opportunity to get involved on our Community page, have your voice be heard, co-create with me, comment with your thoughts, love, suggestions! 
Sacred Body Circles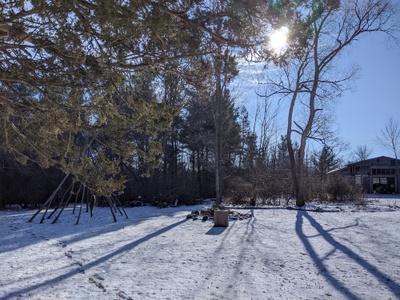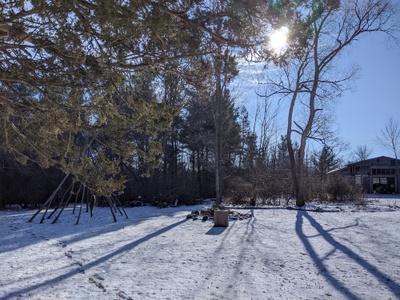 Moving forward in 2021, I so appreciate your continued support that makes developing the new phase of this work possible.

This tier still has access to the Sacred Body Circles of 2020 posts, as well as over 100 posts of the book sneak peeks and more sacred sexuality content.  And, it is changing for 2021.  Stay tuned for more about this in April 2021.

Sacred Sexuality: Listening to Your Body - Monthly Zoom Circles
Twelve monthly circles recorded through the most transformational year of our lifetimes: 2020
Jan 2020: We are embarking on one of the greatest transformational years of our lifetimes. On Sunday January 12, 2020, a major astrological event is happening that is a reset, we are in a time to change the paradigm and shift the culture.
How Do We Move Forward
I believe our role in this transformation is to do our best to unpack the layers of old stories in our bodies, and open to the vital energy that is our very soul purpose on this planet in this lifetime. As we connect with and align with our soul purpose - we have more energy for the things that are important for ourselves and those we serve. Freeing up this vital energy and aligning to your purpose is the greatest gift you can give yourself and your loved ones...yes yes you are the only one that can be you so well, bring it!! 
I have been in a 20 year inquiry into my own body and alignment with soul path, and I invite you to join me in Sacred Sexuality: Listening to Your Body as a life path.
For the first time ever, I am offering this live, monthly experience directly from our new space in nature!
Join me and a community of people like you that are ready to feel more joy and pleasure aligned in your soul purpose, and taking action to support creating the new paradigm we wish to be in together.
What you will receive:
Guided experiential practices of connecting with your body and the land.
Ways to let go of the old stories and open to your own vital force
Tools to trust feeling safe to meet your power & to allow energy to move in your body
Tapping into the unified field, we will create the space together to Listen to Our Bodies
Space and prompts for journaling practices to support you to download and integrate your own unique guidance
A Community of beings that are in this together with options for support outside of the scheduled Circles
Instant access to over 100 posts (and more ongoing) with exclusive content on Sacred Sexuality and sneak peeks of my new book (coming in 2020!) . 
Structure:
Access to the recording in the patron only area.
About Leslie Blackburn
>>>
UPDATE January 2021
:  My editor and I are well into Part 3, and the sculpting is going great, I feel proud of how the book is shaping.  There are now well over 100 posts you'll have instant access to when you join, including sneak peeks of the book.  And more ongoing :-)  Please join us!  I am grateful for your support, thank you.
>>>
UPDATE July 2020
: Speaking what is now...
with a global pandemic of COVID-19 and the most major racial and social justice movement of our history there is a TON shifting in our awareness and I see a ton of hope for shifting our consciousness and our culture.
  Listening to my body, I am noticing the nervous system and body overwhelm that is happening.  I am doing some of my most profound personal work of my lifetime so far (and wowser, as I share in the book, there's been much more before that!) in unpacking racism from my body and supporting others in doing the same.
I have made some major schedule shifts for July and August which will create more space for my book editing - and I will continue to listen. 
The book is ripening well! 
I am now many months into a focused editing process of the full manuscript with my editing partner and I feel soooo good about new front matter and a thorough clean up of the first two parts of the book.  Parts 3 and 4 and the additional practices in the Appendix are next, and I still hope to be ready to publish this year - and am being gentle on myself as this book really is the one telling me when it's ready to be born.
I am sooo appreciating the support of my patrons and the chance to share the new pieces as they emerge. 
Come join us
by signing up :-)
So much love to you!  Leslie
>>>
Hello Beautiful Ones! My name is
Leslie Blackburn
.
If you know me already - click the button (the big orange one: "Become a Patron") and let's ROLL!!!  
My first book is coming!!
Become a
Patron to support me in this process and you will get amazing rewards, PLUS ongoing sneak peeks into the book process!
Then co-create with me in our community page, comment with your thoughts, love, suggestions.  Let's DO this!! :-)
If you are like, "whoa wait, I need JUST a bit more information before I make this leap", then
read on!….
I am a
Sacred Sexual Healer & Transformational Guide.
But I sure didn't start that way. My corporate-hetero-normative life I had been living for decades blasted open 17 years ago when Something Happened. I woke up. It wasn't easy, I found myself kicking and screaming as the guidance I was just beginning to notice - aka My Body - was screaming at me that things had to change. I resisted, I cried, I screamed, I argued with myself. SURELY I can just keep my eyes closed and stay in the misery of my comfort zone and everything will be ok right?!  Wrong. Oh dammit.
As I begin to shift, to feel, to listen - things changed. My body began changing in response to my listening and soon I was freakin' blown away at what started to happen. Beginning with my G-Spot awakening 14 years ago (and it doesn't stop there!!), my yoni and my body began to feel pleasure like nothing I had ever experienced before. I wanted to stand on the mountain and shout to the world that
"EVERYONE DESERVES TO KNOW ABOUT THIS!!"
and indeed, Spirit made it clear to me that I needed to bring that voice into the world.
Now here we are, having gestated and given birth to my authentic work in the world: powerful
Sacred Sexuality teachings
that have now spanned over a decade. I have now worked with thousands of people in workshops, classes and private sessions to support them into their own journey of connecting with their Sacred Sexuality, and for the past six years shared my deepest medicine annually in my Sacred Sexuality Shamanic Apprenticeship. I have also offered years of monthly Radio shows, VideoCasts, newsletters, a CD, articles, blog entries, social media posts, visual art and performance art at very little to no pay.  This is big stuff, and I am so deeply honored and grateful for all of you that have been a part of this journey and made it possible!
THANK YOU!!
We are at a pivotal time.
My first book is coming!!  
The book I have been writing for the past ten years is nearing readiness. Spirit got clear with me in the process - I cannot only write this from my intellectual "brainy"-ness like I wrote my Master's thesis back in engineering grad school. Oh no, it can't be THAT easy (ha!) I must also write from my body, from my womb. Slowing down, dipping into the deep awareness of self, opening to be the channel - being the vessel.
It also got clear that I can't just write all the ecstatic, blissful sacred sexuality teachings that have emerged and be like "here ya go world, look at all this awesome stuff I learned, trust me" Oh no no.... I MUST also share the story, my story, the journey through the shadow, facing the fears, meeting the snot, tears and roars. I must also share the unwinding of the deep spaces of my body that have held trauma and stories from my past. In fact this very unwinding is what creates the space for the ecstasy, the bliss, the pleasure.
THIS is the root of the transformational keys that I offer to you to unlock that ecstasy for yourself.
SO this brings us to now. I am so excited to be birthing this book. I would so love your support!!  It takes time and energy and resources to pour my heart, soul and womb space into this creation.
What I've learned about myself and my process in all this is that I share deep powerful stuff
when I know you are willing to meet me in it!
So here you are.
Meet me in this and I will offer you the juicy stuff.
Here in my Patron only feed is where I can geek out and share the deep terrain, beyond what I can offer out in the wider public on my Radio shows, VideoCasts and social media posts.  This is excites me as a way to engage with you to new levels!
This is where you come in,
my Biggest Fans! I love you all!
I am so grateful for the ways you've met me on this journey and continue to.  I invite you now to
become a Patron!
Book Creation - be a part of it! This is unlike any other writing I've ever done.
If you
become a Patron to support me in this process you get amazing rewards, PLUS ongoing sneak peeks into the book!
Then co-create with me in our community page, comment with your thoughts, love, suggestions.
When you become a Patron, your financial offerings help me dedicate more time to this final stage of writing, creating the illustrations, the next level of editing, and navigating the all-new-to-me process of publishing.  Your support will help me dedicate my time to navigate and manage all this as well as hire the right people at the right times to do the bits that make sense.  All the while still listening deeply to my body and Spirit and honoring my self practice, being an entrepreneur, running my own business, running a household, being a kick-ass Mom, a supportive friend and passionate Lover.  NOTHING about me or what I do fits in a box, I am constantly creating and re-creating my life!!  You'll hear more about this as we go. I celebrate the weird!
I don't have all the answers in this, join me in the experiment!  Help me shape the finishing pieces of all this and GET THIS BOOK OUT INTO THE WORLD!  It's TIME!  It's TIME!!
For those of you new to Patreon
, it's a great way to support artists and creators to do their work in the world!  Look to your right to choose which reward and level resonates most for you!  It's a WIN-WIN!  No worries, if you end up changing your mind you can always change your amount or cancel whenever you choose and keep whatever rewards you have received!  
Ongoing, as a Patron, you will have exclusive access to my Patron only feed.  
This is where I post writings, photos, audios, and videos that are only available here - including sneak peeks into portions of the new book before it becomes available to the public.
Humbly, in deep gratitude, I have come to know that I can't always just do everything myself.  I really do need the support of fellow Beings on this planet.  I would be so honored for you to join me in this inner circle and co-create this together!!  
THANK YOU SO MUCH for your support!
PS.
Patreon logistics questions?  
A few more options that may feel good for you!
I invite you to pledge to the level that feels good for you, is it $7 per month?  $13?  Just because you don't see a pick for it doesn't mean it's not possible.  
On any reward selection, type in any amount greater than the reward minimum to offer the support you wish to share!!
Or maybe you'd love to offer $25 per month, really want the CD and don't care so much about the chat by phone.  Just pick the $5 reward option, and type in $25 instead!
Or maybe you want to offer your support but don't want any of the stuff
, just pick the $1 option and type in your amount: $9, $18, $27, $108?  Whatever feels good for you!
Or if you are wanting to share your support and the monthly idea doesn't ring for you, I also accept one-time donations 
HERE
(pick the button with the amount you wish to donate, and send me an 
EMAIL
to let me know it's your support offering!)
Much love and light to you!!
Leslie Blackburn
Sacred Sexual Healer & Transformational Guide
Sacred Sexuality Educator, Spiritual Coach, Dakini, Shamanic practitioner, Priestess, Yogini, Artist
Radio Show Host, Author, Entrepreneur
Momma, Lover, Creator of Life
Like this and
want more?  Subscribe
to my email newsletter 
HERE
and browse my website 
HERE


(banner photo courtesy of: aeric meredith-goujon)
$76.12 of $1,200
per month
Yay an extra day of book writing!  This is about $1000 after fees, and I will be able to dedicate an extra day per month to writing my book!
1 of 4
Become a patron to
Unlock 136 exclusive posts
Connect via private message
Recent posts by Leslie Blackburn
How it works
Get started in 2 minutes