Not Just a Number: Memorial word portraits by Leslie Murphy
is creating Memorial Word Portraits for lives lost to covid and gun violence
Select a membership level
Every Little Bit Helps!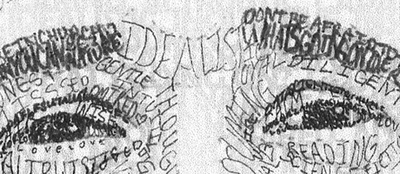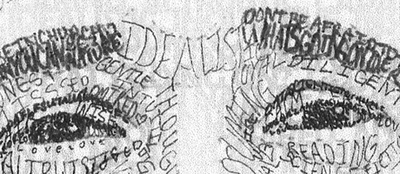 Supporting at this base level shows that you care. Every little bit helps me to sustain the effort of making pro-bono memorial word portraits for people who have lost loved ones to covid or gun violence.
Art and Healing Helper
By pledging $3 a month you are helping me make more portraits. The price of a single cup of (good) coffee allows me to reach out to more grieving families and help them come together to honor their loved one's memory through a custom memorial word portrait
Work-in-progress/Behind-the-scenes
Builder / Helper
You're amazing and your membership at this level just paid for the materials needed to make someone a custom memorial portrait! Yep! That's right, for just $5 a month you're buying the paper, the drawing pens, the frame, and even the shipping for a family to receive a custom memorial portrait of their loved one. With enough $5 pledges I can gift framed, original artwork to participating families.
Feel REALLY good about your pledge!

Work-in-progress/Behind-the-scenes
About Not Just a Number: Memorial word portraits by Leslie Murphy
I am making custom memorial word portraits for families who have lost loved ones to covid or gun violence. These portraits are a response to grief. After my Dad passed away from complications of diabetes, I turned to art in my grief, as it has always been a comfort and my saving grace. I began making a memorial word portrait of my Dad, pouring my grief, love, and everything I wanted to say both to him, and about losing him, into the artwork. While working on my Dad's portrait, news broke of the latest mass shooting, and I became aware of all the families who were suddenly going through the intense pain of losing someone dear to them, just as I was. I decided to reach out to families who had lost loved ones to gun violence and offer to make memorial word portraits for them. When my Mom passed away from a heart attack just months after Dad died, I again turned to art to help me through loss. I painted my Mom's portrait, celebrating her life with every brush stroke. Having used art once more as a means of coping with loss, my resolve to help others through their grief with my art only strengthened. Over the course of the next 2 years, I made 35 memorial word portraits of lives lost to gun violence. Now, after months of watching the covid death toll climb, and thinking of all the families who were unable to say goodbye, hold funerals, or even grieve together, I decided to reach out to 50 families in 2021 and offer to make pro-bono memorial portraits in honor of their loved ones. Each participating family provides photos, handwritten text, and completes a questionnaire about their loved one, and are encouraged to include their family and friends to contribute. Once materials are received, I create a portrait using their text and photos, drawing entirely with text, and using their handwritten text as background. Families receive a digital copy of the artwork to print and share. The goal is to illustrate the humanity behind the number of covid deaths, while also offering grieving families kindness, support, and a unique opportunity to come together at a distance with their families to honor the memory of their loved one through a collaborative art project. I plan to reach out to 100 more families through 2022, and 2023 to create memorial portraits of those lost in my own community. I plan for the "Not Just a Number" series to culminate in an exhibition of the portraits, and gifting framed original artwork to participating families. Patrons can help me to support this endeavor by pledging at any level. Every little bit helps me to continue making work that honors lives lost to covid or gun violence. Every little bit helps me to honor my own parents' memories by making art that reflects the values they raised me with: kindness, empathy, love, and compassion. Thank you for your support.
$163.55 of $600
per month
If I can reach $600 per month I can afford to frame and ship original artwork to everyone who receives a portrait. Currently, families who participate only receive a high resolution digital image to print and share, but I would love to send them original artwork. 
1 of 2
By becoming a patron, you'll instantly unlock access to 24 exclusive posts
By becoming a patron, you'll instantly unlock access to 24 exclusive posts
Recent posts by Not Just a Number: Memorial word portraits by Leslie Murphy
How it works
Get started in 2 minutes