Let's Get Back To Queer
is creating a real mixxy Podcast
Select a membership level
The Qmunity!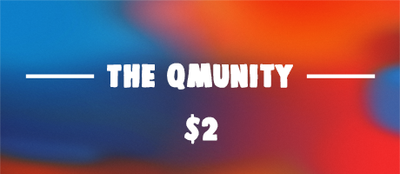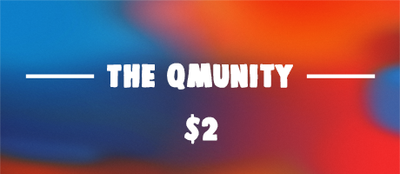 Just want to say thank you and show your support, than this tier is for you! Being a part of The Qmunity gets your name on our Supporter Wall on our website!
The Tribe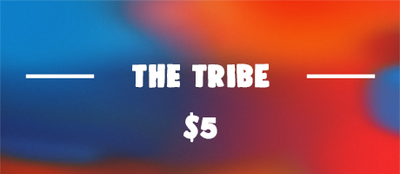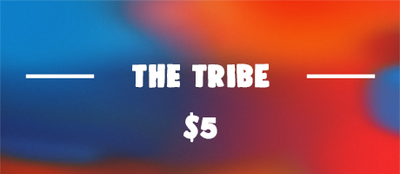 Joining the tribe gets your name added to our Supporters Wall plus Bonus Content for each episode, Early Access to Episodes two days before they drop, and Episode Updates, where you get the tea on new episode topics, progress reports, and behind the scene photos and audio clips
Behind-the-scenes content
The Village
It really does take a village to raise a child (in this case, a podcast!) In The Village tier you become a mini producer! You get all the previous perks plus Exclusive Voting Power through polls about potential episode topics, merchandise styles, episode titles, and anything else we need help deciding! And you also get VIP Access to  Select Edit Sessions where we play drafts of segments or episode, as well as chances to Get Heard On Podcast where you participate in a mini-segments in where we play audio sent in from our Village Patrons (you) responding to a specific prompt!
Behind-the-scenes content

Work-in-progress Meetings
About Let's Get Back To Queer
WHY WE NEED YOU
With your membership, Let's Get Back To Queer is able to grow, tell richer stories, and reach new audiences with our independent, radical, and unique storytelling. Let's Get Back To Queer aims to be a destination platform for Black LGBTQ stories told by Black LGBTQ storytellers.

OUR STORY
Hey, I'm Brandon Nick, creator of Let's Get Back To Queer. When I first got the idea for the podcast, I had no idea how to make it a reality. So much of the early days was me sitting alone in a coffee shop (before the panini obv.), figuring out and learning how to make this thing a thing. I did all the researching, producing, interviewing, writing, and editing for the first 5 episodes. That took time, and money! The challenges of going it alone and going it broke got the best me. Burnt out, I wanted to give up.

But Let's Get Back To Queer was always about community, so I slowly built one for the podcast. Now we have a small, but mighty team. Shoutout to Shannon Shird, Glen Quentin George, and Jackson Alexander. Everyone joined this passion project because they believe in the podcast's purpose.

Having a team definitely makes this journey more manageable. I'm no longer the only one producing and sharing our stories. But crafting our stories requires money. That's where you come in! We'd love to turn this this-is-fun-for-now-but-I'm-not-sure-how-long-we-can-do-this passion project into a alright-I'm-getting-a-lil-coin-for-telling-stories-that-are-important-to-me paying gig for our team. By becoming a patron, you not only help us grow and sustain ourselves, you make it possible for us to dream big and achieve bigger!

But we can only do that with your support. After all it takes a village! This is why we've curated our perks to be community-centered. We want to connect and interact with our patrons community members and have y'all connect and be involved with us on this journey!

So check out the perks and join the Let's Get Back To Queer community - we'd love to have you!

When we reach 50 Patrons, we'll hire additional producers to create more stories!
1 of 1
How it works
Get started in 2 minutes