David McDonald
is creating Game Development Tutorials
Select a membership level
Tier 1 - Name In Credits, Source Code Unlock exclusive content and join my community of patrons. Thank you!
Name (or channel/twitter ect) in end credits
Access to ALL of the SOURCE code we use in the projects
Access to selected coding live streams (currently unlisted to everyone else)
Access to other patron-only content
Connect with other patrons
Deep Thanks from the bottom of my heart
Tier 2 - Where's the Next Video?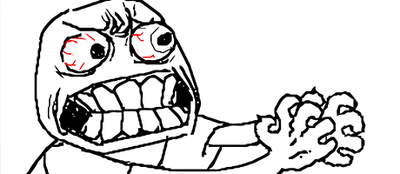 Watch Videos Early, Your suggestions become more of a priority
Watch videos before they go public on Youtube
Your tutorial questions get answered
Access to Source Code + Project Files
ALL previous reward tiers
Tier 3 - Put On Your Fedora!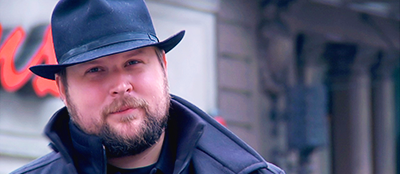 If you don't have a fedora, are you even a game developer?

Access to ALL past Live Stream (unlisted to everyone else)  
Name (or channel/twitter ect) in beginning credits
Free Access to my Premium Skill Share/Udemy Courses.
Access to my private Email, email me! i'll get back to you asap
Struggling to grasp a concept? your code not working like mine? i'm here to help. 
ALL previous reward tiers
About
Thank you for backing my Patreon, You are an absolute legend.
My name is Dave and I've been making 
Youtube Tutorials
on Video Game Development for a few years now.
Each generous donation helps me produce more frequent, better quality videos covering everything you need to know about creating your own video games. Whether you've been making games for a few years or are just starting out, i hope my videos help you make some awesome games.
PROJECT SERIES:
We build a game from start to finish, nobody likes to see how the sausage is made, well in these videos I take you to the slaughterhouse and if you make it to the end without vomiting, you will have a game worthy of the name…. "Game".

SUPER PLATFORMER BROS 
Is a 2D Platformer where we started by recreating the basic mechanics of
Super Mario Bros 1:1
In that project we have currently covered the very basics of;
Getting a Player to move
Simple Physics
Animations
Saving And Loading Data
Basic Enemies (like goombas)
Game Design Basics
Death
High Scores
Sprite Sheets
Doors
Parallax Scrolling
Character Selection

LIVE STREAMS
come and chill with me as we grove out to some game development, art or design. I love hanging with you guys. I also have some exclusive live stream archives only for backers. 
2.5D PROCEDURALLY GENERATED RUNNER 
Is series here was my first real attempt at making a youtube tutorial, It's a 2.5D procedurally Generated Runner that you can make in 3 hours.


SUPER KEEGAN
Is a simple 2D Game that is currently released for IOS and Android. Everything you see in those games was typed and created before your eyes in this tutorial. All the way to submitting it to the App Store, which is a pain in the a$$. Haha.
WHERE DOES YOUR SUPPORT GO?

I currently work full time as a multimedia designer. Your support helps me invest more time into creating these videos and purchase new gear which increases production value. (please see earlier tutorials for evidence of the increase in quality lol)
My recent PC was paid for by this Patreon, Adsense Revenue, and my own money.
Ad-sense and Patreon contributed to 18% of the build cost
, requiring the other 82% from the money I saved over 5 months. Without your support, i would have had to save for another month or so, pushing back videos.
Other Purchases Include:
Rode Procaster Microphone - $250
Zoom H6 field Recorder - $480
Rode Microphones DS1 
Table Top Desk Stand - $50
Rode PSM 1 Shockmount For Podcaster - $50
XML Microphone Cords - $20 
Case Fans, $30
Wind Breaker Microphone Shield - $25
Sigma 18-35, 1.8f, Camera Lens - $890
Adobe Membership - $42 monthly
Website Domain/Hosting - $15 monthly
Accounting Fees (here in Australia) - $165 - annually
Misc Studio Equipment/Software - $400 - annually
FAQI have signed up, how do I get my rewards?
- Thanks! In general tiered content becomes available as soon as you sign up, however some rewards are given after the first successful pledge.
How do I get my name in the credits?
- By signing up you automatically get put in the list of names displayed in the video, however if you would like a different name (other than your patreon name), shoot me a message.
How often will I be charged?
- I used to run my patreon on a per monthly basis, however when life got too busy I could not keep up with the amount of videos I promised, so I moved to a "per creation" model, You will only be charged whenever I release a video.
Yeah but how often is that?
- Once per month (If I have created a video that month).
When are you going to start working on [blank] series again?
- I try to put my time into the videos that are getting the most attention or the ones I enjoy creating the most. If you are stuck at a certain spot in a series and are itching for the next video, send me a message, I might be able to help you move ahead with your project.
The reward tier I want is filled up?
- Sometimes I will increase the available reward tier slots or add features to the current rewards. If you really want a specific reward and no slots are available, send me a message and let me know.
Should I add you as a friend on Facebook?
- By all means, If you are helping me to create videos, I already consider you a friend… well kind of, I consider you someone who i'd like to get to know :)
Can we hang out IRL?
- Sure, iv'e met up with some of you who have passed through the Sunshine Coast of Australia. Good times.
How is your Commercial Console Game Going?
- Wait what? How did you hear about that? Its secret…. Should I do some live streams of its development? Wait…. who am I talking too? I'm confused...
FINAL THOUGHTS

Investing in your personal development as a Game Creator shows that you are taking the right steps towards your dream. I really appreciate all of your support and wanted to thank you once again, I love seeing that some of you have gone on to make professional games and i love playing them. Thank you
An Increase in Production Value
1 of 6
By becoming a patron, you'll instantly unlock access to 27 exclusive posts
By becoming a patron, you'll instantly unlock access to 27 exclusive posts
Recent posts by David McDonald