LEViT∆TE
is creating Music and Visuals
Select a membership level
Visual
Project files, assets and tutorials for making digital visual art. Music content is not included. 

Includes Discord benefits
Music/ Music Production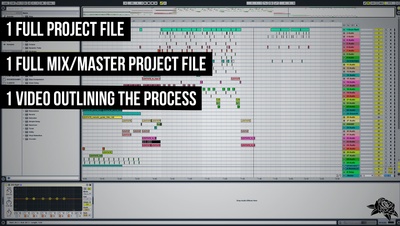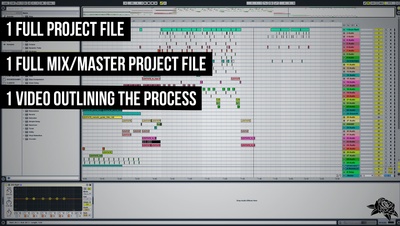 All archived project files, tutorials, samples and assets for music production.

Includes Discord benefits
Full Audio/ Visual
This tier includes everything posted on the Patreon i.e. all visual and audio content/ resources/ tutorials.

About LEViT∆TE

A few things are true about coming up as an electronic musician right now.
You have to work, hard.
Theres tons of competition.
There is no easy way to become successful,
and to be completely transparent. for me at least the money isn't always there.
But frankly thats why i started this.
At my position, i can sustain a very humble lifestyle off of art and music. Which is undeniably a dream come true, but this makes it completely difficult to progress or grow past this plateau i feel I've hit
and frankly i can only imagine how difficult it is to be starting out. Or to be earlier in ones career, at this point. I know how hard it was for me, and i know its only gotten more difficult.
But these two situations cross paths in a sense and really can be mutually beneficial, if you bare with me.
what I'm proposing, via Patreon, is a monthly subscription for anyone who wants to learn my process or techniques I've used to create and build LEViT∆TE into what it is today.
whether that be completely shared project files outlining sound design, or walkthroughs of mixing and mastering techniques i use, down to the T.
For those who are interested, Ill even cover the visual side of things. From logo design, to aesthetic concepts in branding, to 3d design, and the workflow to create the visuals for LEViT∆TE.

Over the past 2 years or so, I have taught seminars, classes, and countless one on one students about sound design, production techniques, and even mixing and mastering in Ableton. What I've found is that there is so much information being wasted on teaching the same techniques to each individual person, without a proper platform to present it. Every single time i do a mix down, or produce a LEViT∆TE song, is another wasted opportunity to teach someone how to do what i do. With Patreon i will be able to perfectly record and outline this process in such an organized way that not a single detail is lost. As opposed to teaching 4 lessons a week doing the best i can to deliver shoddy recordings of each session. Through Patreon i will be able to take my time and clean up this process making it much more easy to follow and allowing me to share even more with the viewer; whether that be any of my students in the past or even just fans who want to get into the craft.
Thats the just the music side of things.
Albeit I'm less advanced on the visual side, as an option over time, i will also show the process i use to create visuals, how they're branded and also how we market them and therefore grow the brand.

LEViT∆TE has been 10 years in the making believe it or not, and for the first time, i want to use a platform to save you the struggle i had to go through, and straight up help artists create more art. But, circling back to my opening statement, i will not be able to do this if i can't sustain myself well enough to make time to keep this page afloat.
so as cliche as it sounds, help me help you, and lets make some damn waves. Thank you.
Become a patron to
Unlock 105 exclusive posts
Connect via private message
How it works
Get started in 2 minutes