Lewdlemage
is creating Kink Animation/Comics/NSFW
Select a membership level
Noot Tier
Thank you for your support!!
At this level, you get access to all sketches I do.
Cool Noodle Tier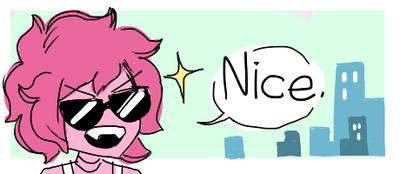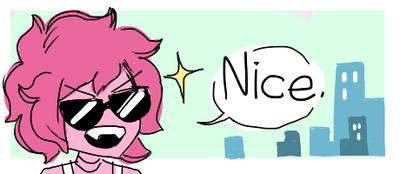 Previous Rewards, as well as early access to animated content I make and the ability to vote in polls! Democracy, woo!
BIG FISH tier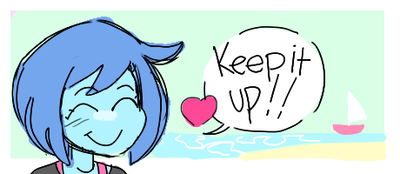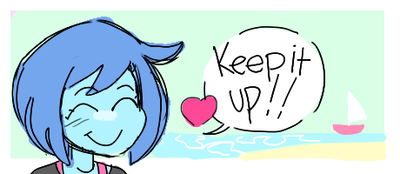 All previous rewards! But now you have TWO VOTES in polls to cheat the system! As well as the ability to suggest characters for the monthly animation and request streams! Please read the highlighted section of my intro page for more information on how this tier works if you're interested!
About Lewdlemage
hi it's me worm!!
DISCLAIMER: This Patreon takes payment upfront! Be careful if you're pledging near the end of the month!


/////////////////////////////////////////////////////////////////////////////////////////////////////////////////////
How does the BIG FISH tier work? How do I suggest characters for Animation Polls and Request Streams? (Putting this question up top so people can see it! More general info below the cut!)
Good Question! Here's how it works basically, at 9AM on the 1st of every month I make a post on Patreon asking for suggestions for the
animation poll
! You can comment on that post and suggest whatever character you'd like (excluding OCs!) and other patrons will be able to vote for them in the animation poll! Due to size limitations on polls, I can only put in 25 suggestions at once! I usually pick the first 20 suggestions based on first-come-first-serve and the remaining 5 are handpicked by me! The post lasts usually until around 6pm EST the next day, so be sure to get your submissions in before then!
For
request streams
the process is similar, but OCs are totally allowed! A few days before a stream I'll make a post announcing the time/date of the stream as well as asking for suggestions! Simply comment on that post with your request! As a disclaimer, I cannot draw ALL the requests given, but I try to do at least 4-5 B&W sketches of the ones I find most interesting per stream! Streams usually happen once a month, and are generally in the first half of the month!
As a
quick tip
: if you're starting your BIG FISH pledge somewhere near the second half of the month, you may miss out on the some of your bonuses that first month (the animation poll and streams both occur earlier in the month)! So I personally recommend first subbing at a lower tier then increasing it the following month! 
/////////////////////////////////////////////////////////////////////////////////////////////////////////////////
What's going on here, Worm? Are you SELLING OUT???
WHA, NO!! After a lot of thought I've decided to make this Patreon as an alternative to purely commissions! It's been a rough few months, my commissioners are all lovely wonderful people who have helped me a lot but sadly commissions themselves aren't really sustainable! It's nobody's fault, but they leave me with very little free time for even less money! Furthermore, for things I want to do like animations, it's incredibly hard for one commissioner to afford! Therefore, this is my solution!
But... what's in it for ME?


I'll be upfront about it, I dislike paywalls and artists that hoard all their content behind Patreon, but at the same time there has to be some incentive right? So how I want to go about it is this: pledging will give you
early access to animated content and sketches
, as well as the
ability to vote on what kind of content I'll be making
! At higher goals, patrons will be able to suggest characters and potentially even have their suggestions chosen to be animated!
I want to be transparent and say that I'll be posting what goes on here onto my blog /eventually/, probably somewhere between a week to a month later, but please understand I have to keep some things hidden for a while so patrons can get their money's worth! 
Hmm... But what kind of content can we expect from this Patreon? You're kind of a weirdo with a lot of kinks.


I think so far my "brand" is mainly girls with big tums, so that's what you can expect here as well! When I put up character polls, after one is chosen I'll make another deciding what kind of picture it'll be (pregnancy, stuffing, vore, etc). Really it's up to all of you to decide if this Patreon takes on any specific flavor!
With special regards to vore though.. I want to be honest and say that if you're coming here mainly for the slightly harder/more sadistic fatal type of vore I'd be wary before pledging! When vore is chosen as a topic for a picture I'll more often than not keep it more safe/soft, with implied digestion at most. Basically, think the kind of vore I've done in the past! I don't have anything against the more fatal-y types of vore, but personally I don't want to do that sort of content! So keep that in mind if that's what you're coming here for!
What are your goals for this Worm? World domination? The funds to fuel your Shonen Jump subscription?
Honestly, I have no idea what to expect with this haha, I'm really just hoping that I can have the ability to make better stuff for you all! If this hopefully goes well, you'll be seeing more better-er animation from me, as well as maybe things like comic projects, etc!
Thanks for your time!!
ALRIGHT FINE I'LL MAKE A FETISH COMIC. ALSO, WORLD DOMINATION FOR REAL THIS TIME.
4 of 4
By becoming a patron, you'll instantly unlock access to 586 exclusive posts
By becoming a patron, you'll instantly unlock access to 586 exclusive posts
Recent posts by Lewdlemage
How it works
Get started in 2 minutes