Chatterbox Games
is creating Lexi
Select a membership level
Creeper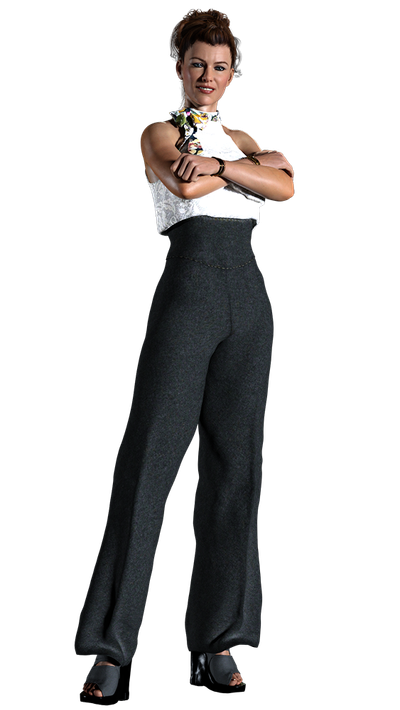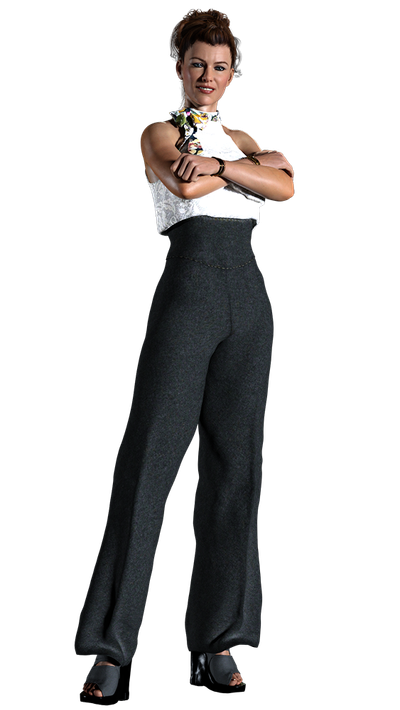 - Access to our Discord Server
- Patreon Preview Images
- The Game
- Any Extra Scenes
- Animations
Includes Discord benefits
Stalker
- Access to our Discord Server
- Patreon Preview Images
- The Game
- Any Extra Scenes
- Animations
- Monthly Wallpaper (Restarting in 2021)



Includes Discord benefits
Bodyguard
- Access to our Discord Server
- Patreon Preview Images
- The Game
- Any Extra Scenes
- Animations
- Monthly themed wallpaper (Restarting in 2021)
- Vote for which girl will appear on the monthly themed wallpaper
- The Beta before release

Includes Discord benefits
About Chatterbox Games
Lexi Demo
We released the Lexi Demo on 
https://xpression.itch.io/lexi


Current Public Release
Lexi 0.052

Current Patreon Release
Lexi 0.052

Current Progress Lexi v0.06:
Image count:
Animations: 
Posing 0%
Programming 0%
Rendering 0%
What is Lexi:
Lexi is a choice based adult visual novel game, that plays much like a choose your own adventure book. Your choices determine how the story plays out for the main character and how his relationships with the other characters develop.
Plot:
You play as a disgraced former MMA champion turned bodyguard. Your assignment is to protect the spoiled daughter of a very wealthy minister from a crazed stalker. Will you be able to protect her by finding out who is behind the threatening letters showing up on her doorstep?
Lexi is the only biological daughter of Jason and Sarah Johnson. With her father being a famous TV evangelist and best selling author, her upbringing has been luxurious and spoiled in some ways, but oppressive in others.
Lexi's mother Sarah has expressed concern and exasperation over Lexi's attitude of late. It seems that she has grown tired of Sarah's constant pressure to live up the expectations of church parishioners, and maintain the image of a perfect family, often at the expense of Lexi's childhood.
With the influence of Lexi's older foster sister Kaylee; she has finally started to gain some independence from her mother's oppressive expectations. However not long before graduating high school, Lexi started to receive creepy letters from an unknown admirer, and her mother soon realized that her daughter may be in mortal danger.
Kaylee was raised from a very young age by Jason and Sarah Johnson and was their foster daughter until she emancipated a little over a year ago. Kaylee repeatedly refused to be adopted by Jason and Sarah due to their oppressive parenting style.
Kaylee experienced the same pressures of maintaining the image of the perfect family that Lexi has been forced to endure. The pressures placed upon Kaylee as a child took its toll on her, and at the age of 15 she started to rebel against Sarah by sneaking out at night and partying with boys.
Knowing that it would anger Sarah to no end, Kaylee worked hard to cultivate the image of a party girl.
Sarah is the mother of Lexi, and foster mother to Kaylee.
A strong-willed woman, Sarah is used to having her way. However, Sarah sees herself as a good person and a good mother, ready to protect her family at all costs.
Unfortunately, Sarah's strong will has driven a wedge between her and her daughters. She considers the image and financial success of her husband, and family to be the most important factors.
Sarah's need to control the image of her family within the church, and in the public eye has more often than not left her daughters feeling that they have missed out on their childhood.
As a result, Kaylee wants almost nothing to do with her foster mother, and Lexi is starting to rebel.
Is it possible that Sarah can repair the damaged relationships with her daughters?
Chelsea is the childhood friend of Laura. The two met in preschool and hit it off as BFFs from day one.
Chelsea and Laura did everything together. They were captain and co-captain of the cheer squad, often wore the same clothes, and attended the same parties. Eventually, the two graduated together, and then became roommates throughout their college years.
However, there was a secret dissension among the two. While Chelsea loved Laura, and would do anything for her, she also harbored feelings of inadequacy. Chelsea felt that she was always a second place in their friendship. If the two were on the same team, Laura was the captain and Chelsea co-captain. Laura always dated the hottest boy, as Chelsea was stuck dating his friends.
Despite Chelsea's hidden feelings, the two remain BFFs. But does she finally have the chance to take something that belongs to Laura?
Laura is the wife of the main character, a prized MMA fighter who won the championship just two years after their daughter was born.
Laura started a modeling career at the tender age of 12 years old. She used her budding career to fund her college education by landing a lucrative contract to model lingerie for Veronica's Secret.
Laura has often been described by her former classmates, and colleagues as somewhat cold and materialistic.
Cute as a button, and as American as grandma's apple pie. This little cutie is all daddy's girl.
Chloe is the five-year-old daughter of the main character. She loves gymnastics, reading, swimming, and cooking with mommy; but her favorite thing is tea parties with daddy.
Chloe's life has recently been thrown into turmoil. Three months ago daddy disappeared, and she doesn't know why. All she knows so far is that daddy showed up for a few minutes after being away for so long and said he was in the hospital and is all better now. However mommy asked daddy to leave, and then later told her that daddy was lying to her and him being gone is for a much different reason.
She often lay in her bed at night and cries herself to sleep. What if what mommy told her is true, and if it is true...then why?
*Note: While Chloe is an important character in the story, she is a non-sexual character, and will not be depicted in any adult situations.
Notes:
Charges are collected upon sign up and on the first of every month.
Due to the fact that we work full-time jobs, we can not guarantee monthly updates. Updates are released when they are completed. We strive for every 2 to 3 months, however, this is not always possible. As life tends to get in the way sometimes and As we want to deliver the best possible product with a good amount of playtime in each update.  
Need to build out a Real Game Studio to do this Full-Time and ensure the best quality game possible 
1 of 1
Become a patron to
Unlock 39 exclusive posts
Connect via private message
Recent posts by Chatterbox Games
How it works
Get started in 2 minutes