Lia Scott Price
is creating Comic Books, Webcomics, Graphic Novels, and Animation
Select a membership level
About Lia Scott Price


Welcome to my Vampire Guardian Angels Series, featuring:
-Ten Digital Comic Book Issues
-Graphic Novel (Prequel to the comic books)
-Animation Version
-Vampire Trilogy Novel (the original book that the comic books are based on)

--(NSFW, 18+ ONLY)--
**You must be 18+ to subscribe to see or read the NSFW posts and access step-by-step Drawing Tips (This Patreon includes NSFW posts and art that is not appropriate for under 18.)

**Sales tax may apply to some subscriptions.

DIGITAL COMICS, GRAPHIC NOVEL, ANIMATION, AND VAMPIRE TRILOGY NOVEL: 
HOW TO READ: 
-Scroll to bottom of page to "See all posts" to bring up all tags (issue 1, 2, animation, etc.)
-Click on the tags and sort by oldest to newest.
-Start with the Graphic Novel, which explores the origin of the Vampire Guardian Angels and leads up to Issue 1. (Artist: Lia Scott Price)
-Then move on to Issues 1-6: Guardian Angels become Serial Killers and Vampires. (Artists: Andrew Setter, Chad Hammontree, Lia Scott Price, and Andrew Huerta), and Issues 7-10: Vampire Guardian Angels go to war. (Artist: Lia Scott Price. Cover Art of Issue 7: Andrew Huerta)
-See the animated version (Artist/Producer: Lia Scott Price)
-You can also read the Vampire Trilogy Novel: (Author: Lia Scott Price)

PAPERBACK:
If you want paperback issues of the comic books: amazon/PDF/kindle versions are only available for Issues 1-6.
BUY ISSUES HERE

ABOUT ME: 

I'm a comic book author and artist with a published independent vampire horror-action comic book series, graphic novel and animation series.  I am the creator and writer of Vampire Guardian Angels (
amazon, kindle, DriveThruComics
). Guardian angels were bitten by vampires, and when you pray for help, they answer and eat you instead of save you. They are now serial killers and vampires who answer your prayers of despair. Don't pray, you become prey. I bring a fresh, disturbing twist and an original story to the vampire genre by turning Guardian Angels into a new breed of vampire (a hybrid of a serial killer, guardian angel, and vampire). My comic book and animation series features a unique, bloody and gory vampire that's entirely different and new. I also appear in the comic book series as an "author" character who "discovers" the existence of Vampire Guardian Angels and supernaturally, "brings them to life", and becomes a vampire fighter and "Queen of the Vampire Guardian Angels".
In the past, I've exhibited at the former Stan Lee's Los Angeles Comic Con (Formerly Comikaze). Now, I've moved my "booth" online.  
I've also featured the comic books at local Los Angeles Metal 
events
(art shows) and featured 
members of the metal community and local bands
(both current and former) as background and vampire characters in the comic books.
FOLLOW/CONTACT ME:
instagram.com/liascottprice
facebook/liascottprice
twitter.com/liascottprice
Graphic Novel: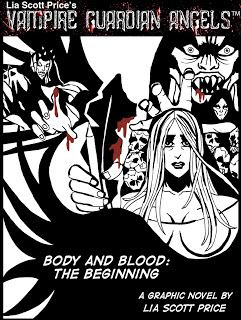 Vampire Guardian Angels: Body and Blood, The Beginning (Prequel)

Comic Books: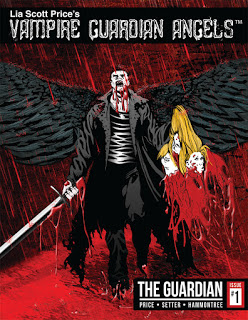 Vampire Guardian Angels Issue 1: The Guardian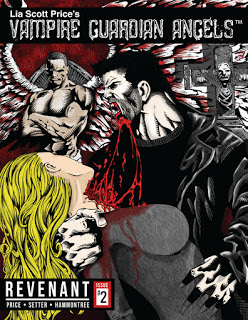 Vampire Guardian Angels Issue 2: Revenant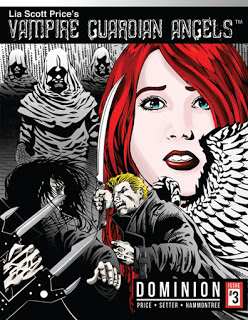 Vampire Guardian Angels Issue 3: Dominion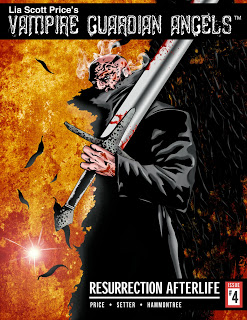 Vampire Guardian Angels Issue 4: Resurrection: Afterlife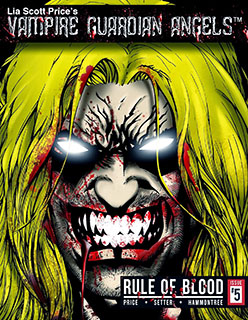 Vampire Guardian Angels Issue 5: Rule of Blood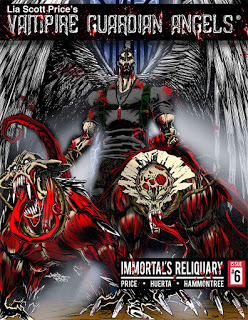 Vampire Guardian Angels Issue 6: Immortal's Reliquary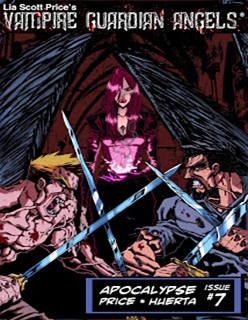 Vampire Guardian Angels Issue 7: Apocalypse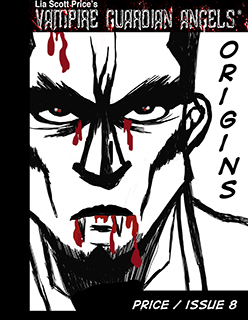 Vampire Guardian Angels Issue 8: Origins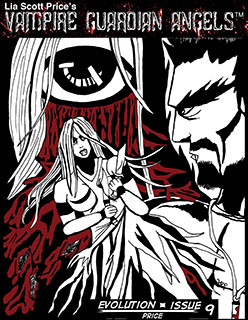 Vampire Guardian Angels Issue 9: Evolution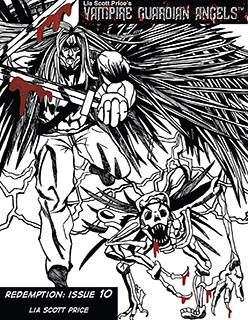 Vampire Guardian Angels Issue 10: Redemption
Animation: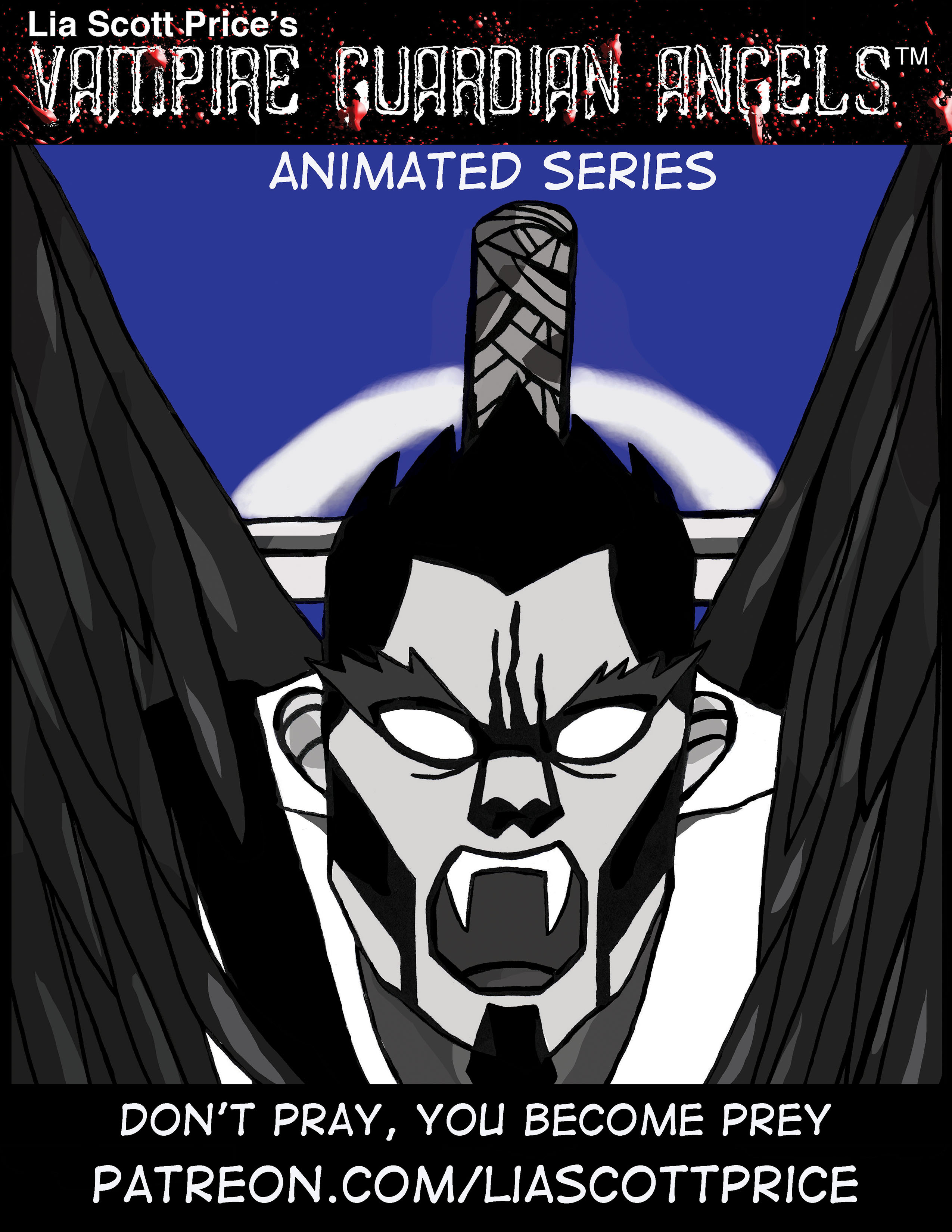 Vampire Guardian Angels Animation Series

BACKGROUND:Where I learned to draw:
I was taught drawing and inking by freelance artists who have also worked with DC, Boom!, Dynamite Entertainment, and IDW. My drawing instructor was 
Andrew Huerta (Batman Beyond #1
, 
Homies
), and my Inking Instructor was 
Jim Higgins
, formerly of DC Comics and Meltdown University, (held at the former Meltdown Comics which used to carry my comic books).
My Art Style:
I have a gritty style. My art is done in black, white and red (with some background color for the animation). For the animation, the characters are drawn without eyes to symbolize "blind faith". 
How I Publish:
For my paperback copies, I convert my comics to PDF and publish through online print-on-demand. For digital formats, I upload and publish each page digitally on Patreon.
For my animation, I hand-draw each character frame-by frame. Animation and backgrounds are created with photoshop and video editing software. I also compose the music scores. My  animation style is stop-motion, frame-by-frame, micro-episodes (about 1 minute), which are summaries of each of the comic books and graphic novel.
About the Comic Book Series, Graphic Novel, and Animation:
Enter a disturbing world where Guardian Angels were bitten by vampires and become a unique new breed and hybrid combination of vicious, brutal, merciless vampire, and evil, power-hungry angel who rebel against their traditional roles of being forced to protect humans and "enslavement" by the Church through the Spanish Inquisition. Gaining free will by becoming a vampire, they also become serial killers who hunt down humans who pray to them for help, but since they are still Guardian Angels, they can only respond to prayers of despair which act as beacons to their victims. They not only drink blood, but they have zombie-like appetites and eat victims whole instead of save them. They can only be killed by "good angels", of which there are very few left. Their existence is discovered hidden in secret scriptures by an author with a royal heritage who desperately warns humans not to pray to them. But she finds out through prophetic dreams that the angels have also been searching for her, because she has the power to regenerate and heal them if they are injured, and is considered their "creator" and "queen" because of this power. But she also has the power to destroy them. Ruled by a prophesied king, the Vampire Guardian Angels form armies and alliances to take over Earth. The author, any remaining "good" angels, and both humans and "earth" vampires must all try to work together to stop them. 
Vampire Guardian Angels: The Full Story

The Concept:
The series is a mix of psychological action-thriller and horror-slasher. When you pray to guardian angels for help, do you know what they are? What if they were tired of protecting you and prefer to put you out of your misery instead of helping you? Why do humans always rely on a higher power to save them and never question who or what it is they are summoning? You may just be summoning something that hates you and who has turned completely disillusioned, rebellious, psychotic, and homicidal. What if Guardian Angels did things they aren't supposed to do? (And become vampires who are waiting to feed on you.)

What's the Comic Book like?:
It's bloody and NSFW, with Sin City and Castlevania style influences.

Why I'm on Patreon:
For Issues 1-6, I hired artists to work on the series. Now, I'm drawing and inking my own series and publishing Issues 7-10 and the graphic novel digitally. I'm finally drawing my own series and producing the animated version of the comic book series.

What you get:
I'm bringing scary vampires back in patron-only access to new and future issues which include exclusive, patron-only NSFW digital art that won't be published in any print issues (18+ only). You get to read a new and original vampire story!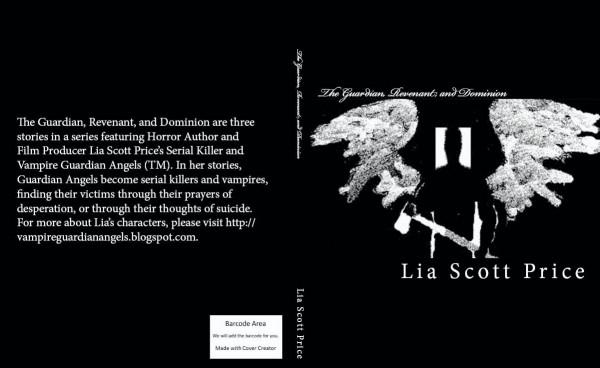 The series was adapted from this 3-part 
novel
into a comic book series. 
I've also adapted the stories into 
films.

PRESS: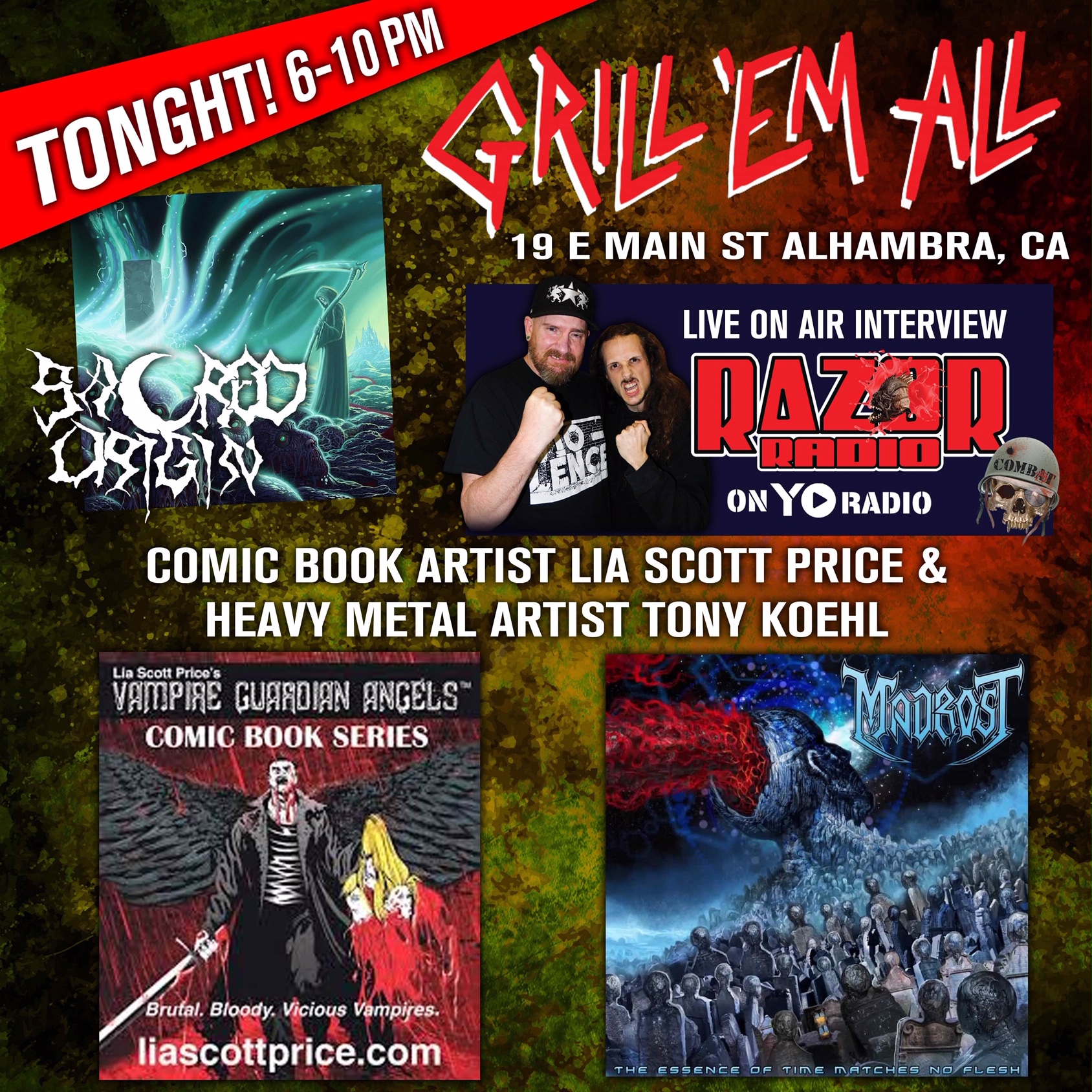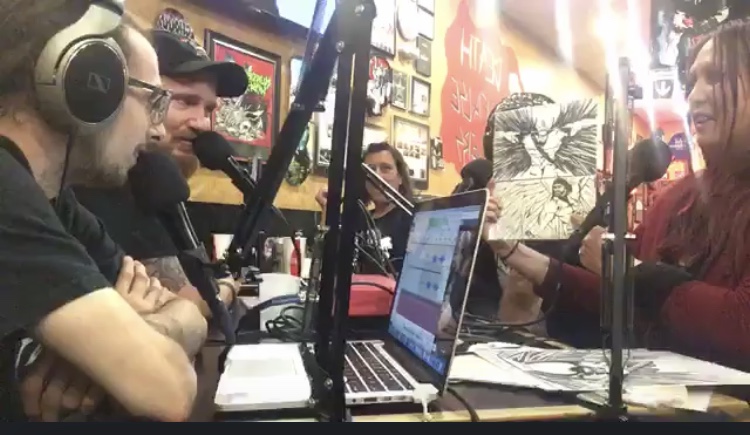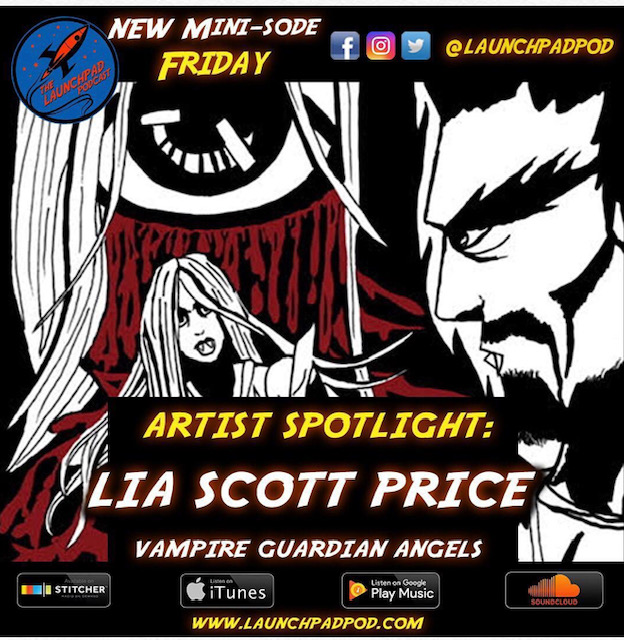 The Launchpad Podcast Artist Spotlight: Lia Scott Price - Vampire Guardian Angels
Part-Time Fanboy Podcast: Ep 246 Made At Meltdown! Interviews include Lia Scott Price (Vampire Guardian Angels)

Spirit of Metal
Horror Society
Tazwhole's Tubecast ft. Lia Scott Price
popcornhorror.com
gorestruly.com 
horrornews.net

cinema-crazed.com: Interview with Filmmaker and Comic Artist Lia Scott Price
GeeksOnTheMic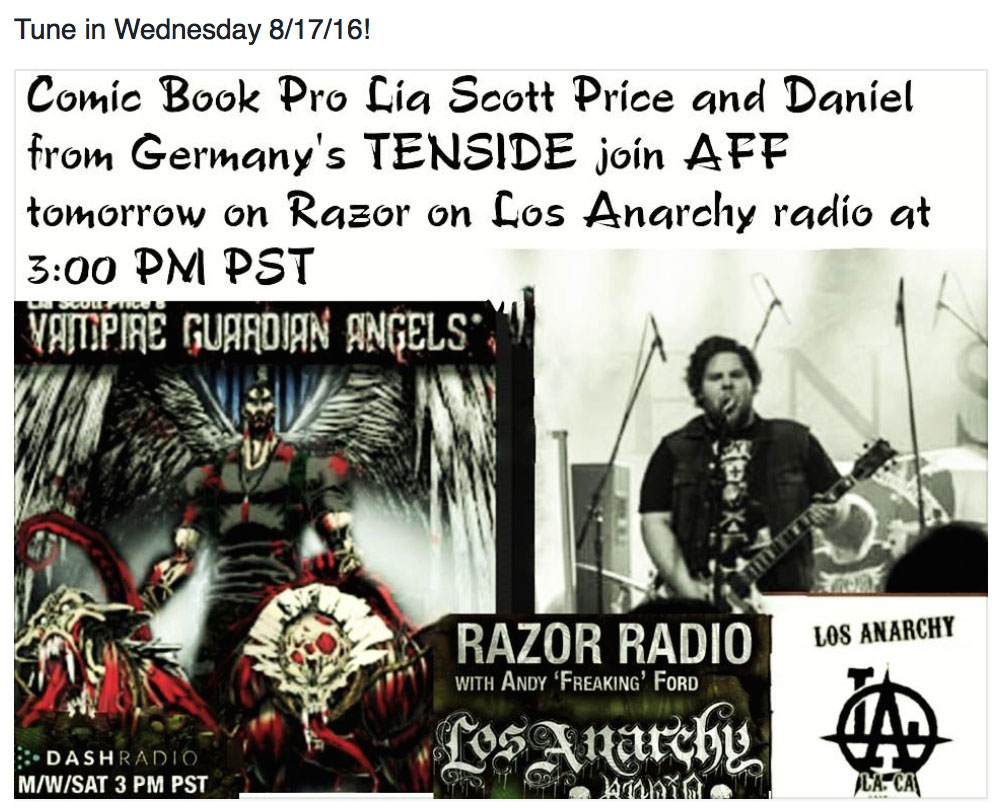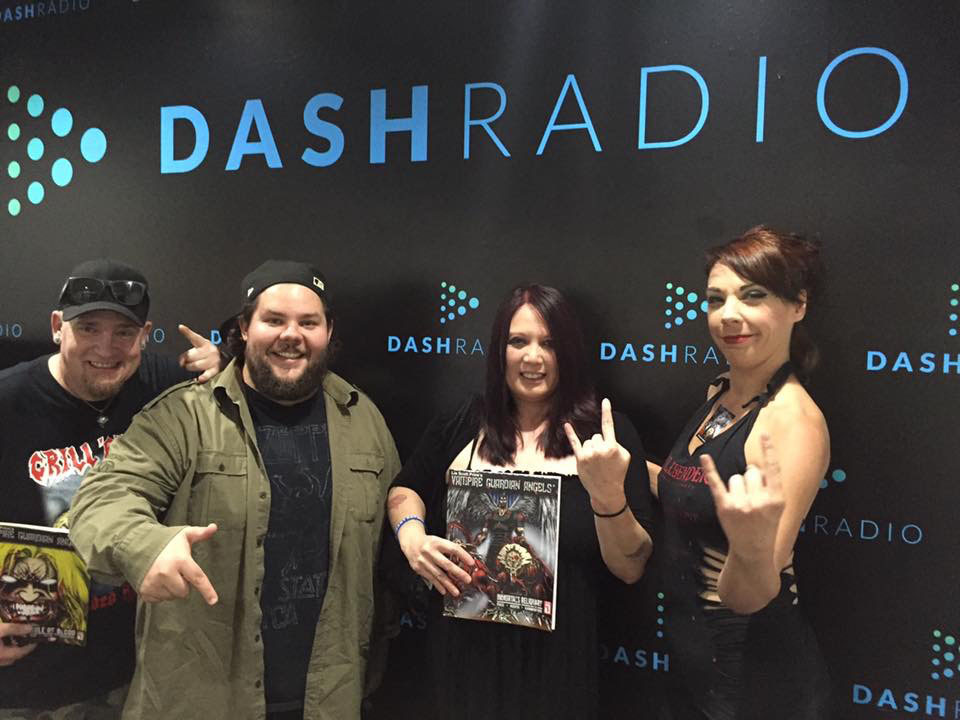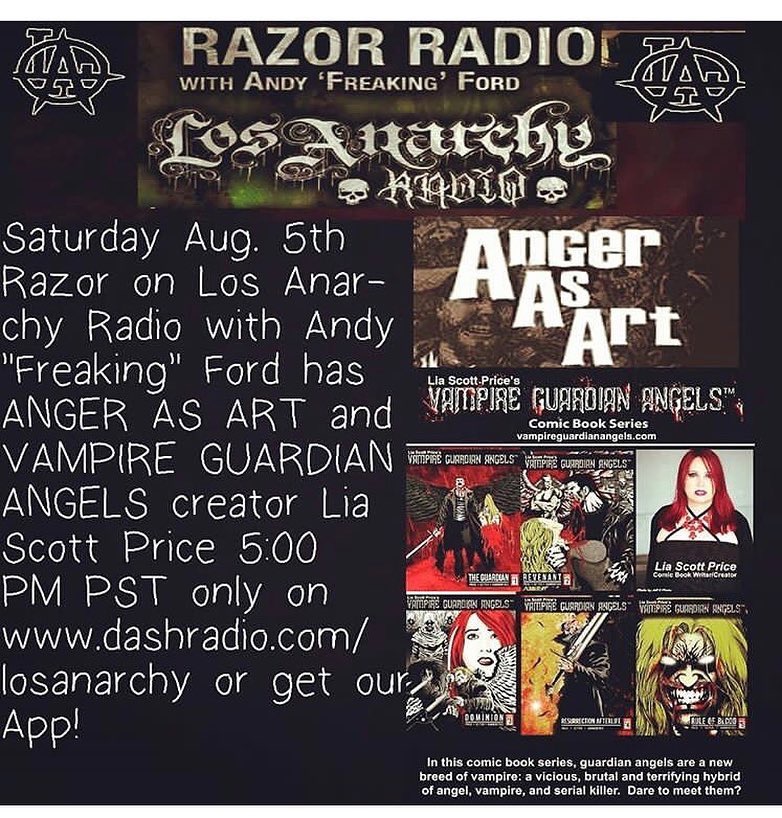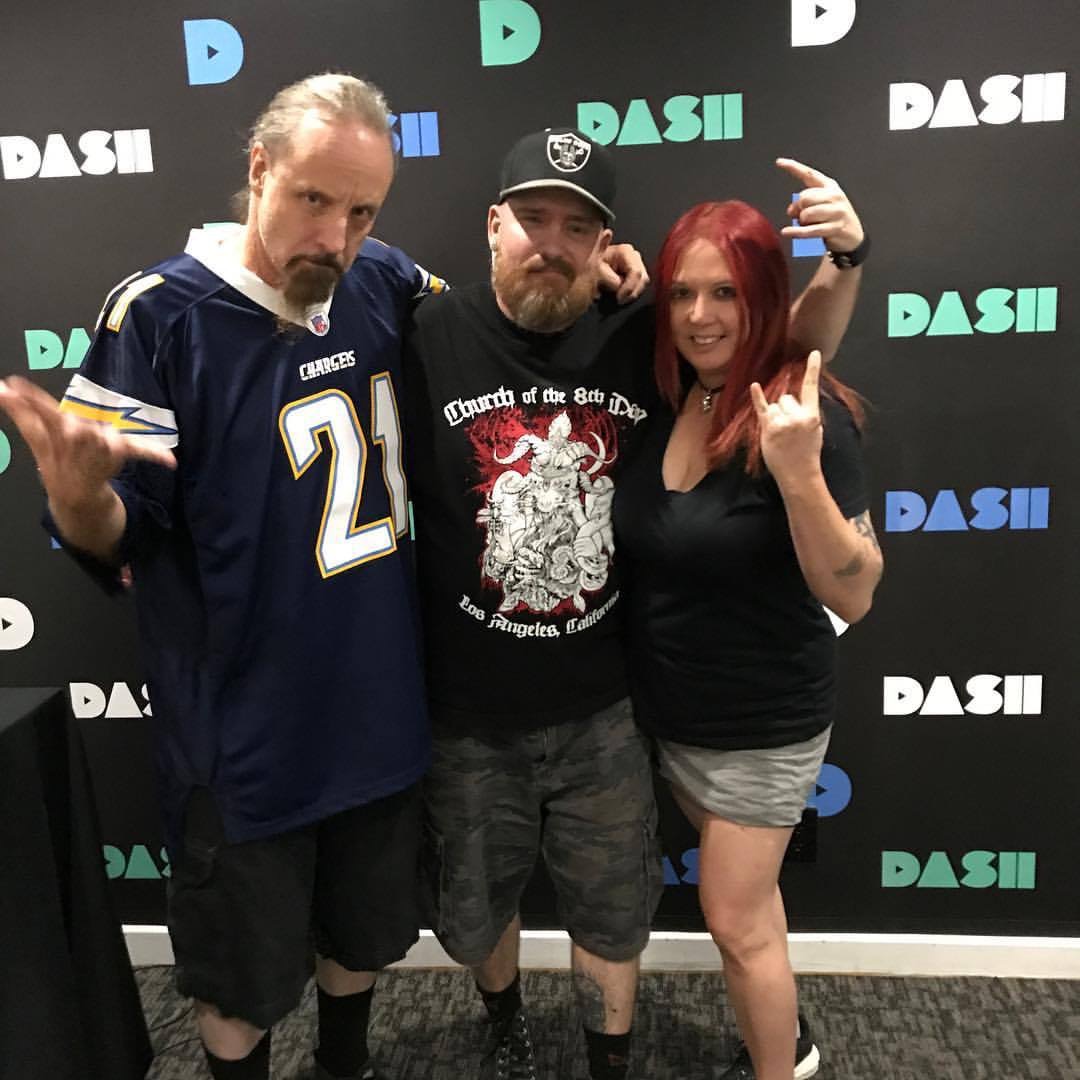 Razor on Los Anarchy by Andy Freakin Ford (dashradio): 
August 17, 2016 on the air with Lia Scott Price And TENSIDE's Daniel Kuhlemann
August 5, 2017 Razor on Los Anarchy Radio with Anger As Art's Steve Gaines and Vampire Guardian Angels creator Lia Scott Price
For more press, events etc., please follow my twitter, facebook, and instagram accounts!
VAMPIRE GUARDIAN ANGELS BOOKS AND FILMS 
by Lia Scott Price  

youtube.com/liascottprice
imdb.com

Films:
2003 - Dominion: Feature Film; Producer, Actor, Writer 
(amazon prime video)
2005 - The Guardian: Feature Film; Producer, Actor, Director, Cinematographer 
(amazon prime video)
2011 - The Serial Killer and Vampire Guardian Angel Diaries; Producer, Director, Cinematographer 
(amazon prime video)
2011 - Scenes From a Novel Film Shorts: Producer, Director, Cinematographer 
(amazon prime video)
2012 - Pra/ey: Film Short; Producer, Writer, Actor 
(amazon)
Novel:
2009 - The Guardian, Revenant, and Dominion: Vampire Trilogy Novel; Author, Publisher 
(amazon)
Comic Books:
2012 - 2019: Vampire Guardian Angels: Comic Book Series: Writer, Publisher, Artist, Character in comic book series
Graphic Novel:
2019 - Vampire Guardian Angels Graphic Novel
Music:
2020 - Black Metal Music Score Composer 
(for animation trailer)
, music score for animation
Animation:
2021 - Present - Vampire Guardian Angels Animation Series
Vampire Guardian Angels is a copyright and trademark of Lia Scott Price.

All characters and locations, other than historical and in the public domain and those whose image and likeness was used with permission, are fictitious. Any similarity to any actual events, places, or people, living, dead, undead, mortal, immortal, supernatural, or otherwise, is purely and, like, totally coincidental. There are scenes and themes of a sensitive topic and nature but are fictional and also not meant to be sacrilegious. After all, Horror is based on the "What-If."
By becoming a patron, you'll instantly unlock access to 478 exclusive posts
By becoming a patron, you'll instantly unlock access to 478 exclusive posts
Recent posts by Lia Scott Price
How it works
Get started in 2 minutes