Lich King
is creating World Class Thrash
Select a membership level
Wage Slave
You like the junk we make, our junk costs money. Your money + us = our junk? This isn't coming out right. Donate to Lich King, get some cool stuff!!! ...not our junk.
Includes Discord benefits
Early access to new merch designs

Behind-the-scenes content
Behaver
This is for those fans that want to hear the raw podcasts, they need to hear new music before anyone else, they need access to exclusive merch designs, and they want a 5% discount for doing it. This one is for you.
Includes Discord benefits
Podcast Mosh ad-free feed

Early access to Podcast Mosh Episodes

Bonus Podcast Mosh Episodes

Extended versions of Podcast Mosh episodes

Exclusive listening parties for new releases

Your name in the Hall of Legends on our website

Everything from previous tiers
ED-209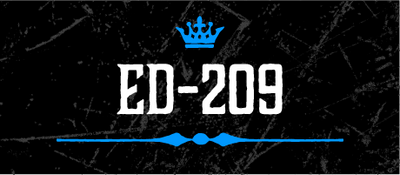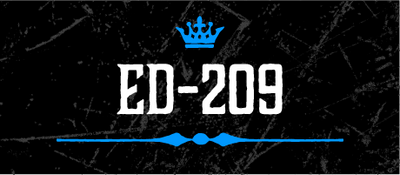 There is so much jam packed in this tier, you're losing money by not subscribing. Don't be a fool.
Includes Discord benefits
Free digital copy of all future releases

Pre-recording Podcast Mosh Chat

Live video streams of practice

Access to Lich King stream text and voice chats on Discord

Vote in polls to help shape what we do

Access to the Lich King Tab Archive

Audio stems from the albums (that we have)

Everything from previous tiers
About Lich King

Why we're here:

You know who we are, you know what we do. If you don't, scroll on down to the bottom.
We're firing up the 'ol engines to get great new and old Lich King content out to you.
We're talking:
Regular episodes of Podcast Mosh, Extended and Ad-free. You know, the neglected Lich King podcast/stepchild where we shoot the poop and keep y'all informed of what we're up to.
Our very own Discord server full of fellow thrash denizens where you can harass Brian to no end. 
Live gaming sessions, chats, Q&As. Heck you can even game WITH us, should you desire.
Early access to new music, tour announcements, ticket and merch sales.
Access to Audio Stems from our Albums (that we have), the Lich King Tab Archive.
Exclusive Patreon discount codes.

Why Patreon? 

Times are tough and we want to make as much quality Lich King content as we can, but silly things like work and pandemics get in the way. Given the financial freedom we could give Lich King our full time attention. Patreon gives you fans the opportunity to support us financially should you choose. You can choose how much you want to donate per month, and we give you perks based on that amount - kind of like a recurring Kickstarter. Some of the rewards for being a Patron include Discord access, live chats with the band, exclusive merchandise and discounts, or having Tom criticize your musical creations into oblivion.
Through Discord we want to build a solid community of fellow thrash fans and nerds. We'll chat, game, live stream, do Q&As, laugh, cry, make podcasts.
We've got a few goals in mind that we can achieve if we reach certain amounts of monthly donations. For example we would love to do Podcast Mosh while we're out on tour, do episodes more than once a month, or put out covers on a regular basis. Further down the line we would like to add a video stream to the podcast. Hell, given enough patrons we could even afford a new tour bus! The sky is the limit, your contributions can help us make those goals happen.
We hope you all enjoy Lich King as much we enjoy making it, and we hope you dig it enough to become a Patron. Cheers and thanks for your support.
Podcast Mosh

About two years ago we all got into various podcasts, particularly Harmontown and Rooster Teeth.  We figured hey, we've already got the recording equipment - why not try doing a podcast of our own?  And so, Podcast Mosh was born.

We went into this without any idea of what to expect or if we were even going to keep going with it.  Turns out, we REALLY like doing the podcast - for us, it's fun to just get together and talk music, TV, movies, video games, and other stuff that we don't really have a musical outlet for.  On top of that, it's turned out to be a pretty cool way to keep in touch with fans and let them know what we're up to, giving them a little peek into the behind-the-scenes band stuff.


About Us

In case you don't know us, we're Lich King. We're based in Western Massachusetts and we play thrash metal music in the vein of the 80's greats such as Slayer, Exodus, and Vio-Lence.

We've been at this band thing since 2004. It started off as a one-man project by our ex-vocalist Tom, which then inexplicably gained traction on thrash forums and blogs around the internet before developing into a full blown band in 2009. To date we've put out five albums and played hundreds of shows on tour across the US and Canada while forging on with a DIY ethic, doing all of our own album artwork, recording and mixing, and most of our own tour booking.


If we hit this goal, we'll start livestreaming every episode of Podcast Mosh. Listen in, chat with us, ask us questions, all that good stuff.

1 of 5
Become a patron to
Unlock 14 exclusive posts
Get discounts to an online store
Recent posts by Lich King
How it works
Get started in 2 minutes