The Life Righting Collective
is creating connections and empowering through writing.
Select a membership level
Scintillating Stories from South Africa.
* Patrons will receive an exclusive collection of three brave and beautiful original stories or poems that have originated from the Life Righting Collective's members, in a quarterly newsletter created especially for patrons.
Fame & Fables.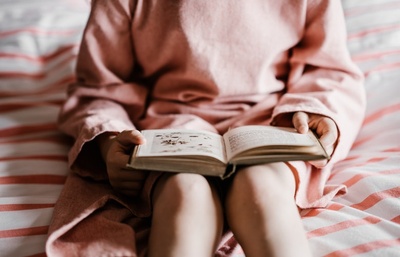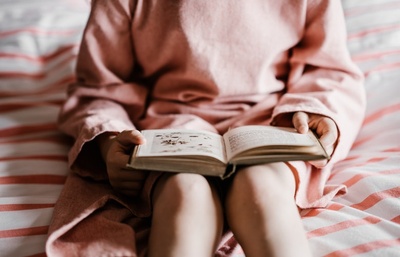 * Patrons will have their name added to our "Phenomenal Patrons Virtual Wall of Fame".
* Patrons will receive the quarterly mailer containing three new true stories written by South Africans
Prose & Publications.
* Patrons who pledge at this tier will receive free copies of all future ebooks and anthologies published annually, plu
* Patrons will have their name added to our "Phenomenal Patrons Virtual Wall of Fame",
* Patrons will receive the quarterly mailer containing three new true stories written by South Africans.
About The Life Righting Collective
The Life Righting Collective
Healing Through Writing.
Bringing South African Communities Together through the Power of Sharing our Stories.
"I must say I am one of those children who has had a bad experience of childhood. I was born in the early 80's and I was born out of wedlock. My parents, especially my mother whom I lived with, was not educated, so she used to be a hustler around highway taxi ranks and she could not spend so much time with me. When it comes to my father, he didn't even bother to do anything. So my parents, my mother became the pen and my father, the paper."
These are the words of author, 
Madoda Ndlkause
, as he recalls the undeniable, healing power of writing in his life since childhood. Madoda obtained a sponsored place on one of our courses and his writing went on to be featured in the Life Righting Collective's first published anthology "
This is how it is.
" 
What is the Life Righting Collective?
The Life Righting Collective is a South African NPO (non-profit organisation) that supports individuals, like Madoda, from all backgrounds to experience the healing power of writing in a fractured society. We are wholeheartedly committed to sharing those stories, poetry and prose with others to help bridge the things that divide us.
The LRC runs courses across the country for anyone who wants to learn to write about their experiences. The approach promotes self-discovery, self-recovery and more effective, non-judgmental communication. We raise funds to make courses available to those in need of sponsorship and to provide platforms for these life stories to be published. We believe that sharing experiences with a wide readership can help reduce discrimination and promote mutual understanding.
How Can You Help?
Your much-needed contribution will assist people who would otherwise be unable to attend a course, where they learn life skills through writing. The Life Righting Collective also needs funding to help more South Africans share their stories and heal our history through life writing.
Your patronage would also sponsor a second anthology of moving stories to inspire mutual understanding. This anthology has given people, who otherwise would not have their stories published, a platform for self-expression and connection.
About the Founder.
Dawn Garisch has been running life writing courses since 2009. She has run these for individual participants across South Africa, as part of the ASSITEJ young theatre makers programme, the UFS Academic Support programme, the UCT Art in Medicine course and the UCT Entrepreneur course.
Dawn is a medical doctor, as well as an award-winning writer, having published six novels, two poetry collections and two works of non-fiction. She has also had plays, television scripts and one short film produced. Dawn is in the process of training other facilitators so that life writing, and the life skills that result, will be made available to more people.
From Life Writing to Life Righting.
"One thing is abundantly clear from the feedback from the courses. Paying attention to the details of your life, and experimenting with ways to put your story on the page, coupled with a particular mentoring approach, is not only about learning writing skills. The tools participants must acquire in order to initiate, pursue and complete a piece of writing can assist them to live life more creatively, less anxiously, less self-destructively and with more tolerance and compassion for themselves and others.
Writing about troublesome events facilitates the healing of trauma. Past trauma makes for shaky ground. The undermining voices we carry around in our heads often mirror outer critics from the past. People who struggle with feelings of poor self-esteem, and who find it difficult to express themselves, are often labouring under devastating internal judgement. Most of us have been put down at some point; those who have been systematically devalued because of sexist or racist attitudes have a huge obstacle to overcome. Paradoxically, it is through working with the devalued body, language and culture, that we can start to address our country's woundedness.
One of the voices against writing memoir is the charge of 'self-indulgence'. This criticism frequently shuts people down before they have even started. We all have a need to be seen; it is a particularly brave act for an individual who has been marginalised and abused to stand up and say, 'Here I am. This is what happened to me'.
We are all living huge stories whether we realise it or not, some handed down through family and history, some embedded genetically and visited on us by circumstance, accident, politics or natural disasters. Finding out more about the story you are living allows you to engage with it, and to live it with curiosity and attention, rather than living as the victim of your story. Sharing that story with others promotes empathy and tolerance, and can activate engagement, change attitudes and even overcome apathy where the issues explored by the writer affect a community.
In addition, our aim of promoting good quality stories at affordable prices (with the help of funding), promotes reading in a society where there is very little access to local content."
- Dawn Garisch, LRC Founder

What Participants have said?
"
The practice of creative writing, and specifically of poetry within this sphere, has had a consistent, profoundly therapeutic effect on my life, my physical and psycho-emotional well-being. It has also had a collective healing and transformational impact on the audiences, participants and collaborators with whom I, as a professional arts activist/applied arts practitioner, have engaged over many years.
"
- Malika Ndlovu, Applied Arts Practitioner
"
I found Dawn Garisch's memoir-writing course extremely useful and helpful: she provided a structure that held all of us would-be memoirists firmly to our task, while at the same time helping us to get in touch with our senses, our fears, our dreams, our stories. The image that comes to mind is of holding tight to the golden thread that will allow us to go down to the depths and emerge again, unscathed though not unchanged. The sense of community and support that is born of twenty-odd people meeting daily for four days to address themselves to such a deeply individual task was also one of the unexpected pleasures of the experience. I would heartily recommend this course.
"
- Athalie Crawford
"
I attended the Life Writing Course with Dawn Garisch in June 2017. As a pensioner on a limited budget I needed to be a sponsored participant and I am forever grateful for this. The course was an experience for me of deep growth and of healing that continued working positively in my life and definitely in my writing. The course and Dawn's facilitating leads one in a very sensitive and yet robust way to interior pathways of memory and connection needing to be explored; listening and sharing with other writers gives one the confidence to go in mind and heart where you may not have ventured before. I have recommended this Life Righting course many times to many people and will continue to do so."- 
Esme Goldblatt
"
Dawn is a wise and gently insistent guide whose vast personal experience illuminates the shared space. Through visualisation and from hearing the skillfully chosen extracts from other writers' work, I was constantly reminded to return to my body and my feelings and the resultant change in my writing has been incredible. Sharing our writing and getting feedback in the intimate and safe space of small groups was at once terrifying and transformative. It was a deeply healing experience. Thank you.
"
- Sharon Peddie
$268.32 of $750
per month
When we reach $750 per month, we will be able to offer one-on-one editing session to selected Patrons with the Life Righting Collective's founder and critically-acclaimed published author, Dawn Garisch. Now wouldn't that be an inimitable and amazing experience for any aspiring writers?
1 of 3
By becoming a patron, you'll instantly unlock access to 1 exclusive post
By becoming a patron, you'll instantly unlock access to 1 exclusive post
Recent posts by The Life Righting Collective
How it works
Get started in 2 minutes