Lifting Pins and Needles (Karina)
Lifting Pins and Needles (Karina)
Limitless sewing: Tutorials, Creativity, Techniques, Inspiration
Select a membership level
Tulip Supporter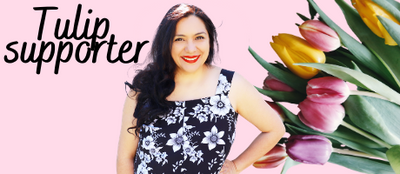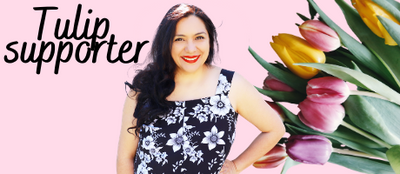 View all the videos from the channel, Ad free and sometimes a tad early.
Exclusive access to photos of works in progress and styled photos of finished garments. See what I'm up to before everyone else.
General Support
Saffron Supporter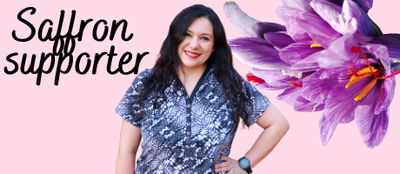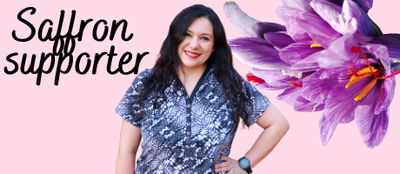 Extra Exclusive bonus short sewing videos that complement the content on the channel. 
View all the videos from the channel, ad free and sometimes a tad early.
Exclusive behind-the-scenes access to photos of works in progress and styled photos of completed garments. See what I'm up to first.
General Support.
Orchid Supporter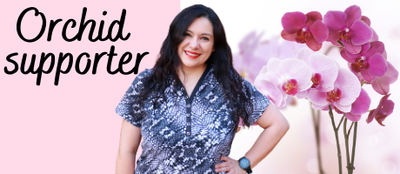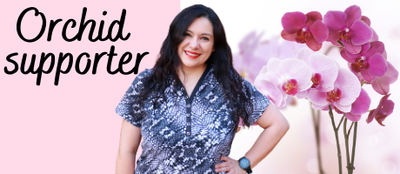 Have the chance to vote for a pattern that will have a FULL detailed sew-along, on a monthly basis, that will be exclusive to this tier. This full sew-along won't appear on the channel (only a summary). 
Extra Exclusive bonus short videos that complement the content on the channel.
View published videos of the channel without interruptions (ad free) and sometimes a tad early.
Exclusive access to behind the scenes of works in progress and styled photos of completed projects. See what I'm up to first.
General Support.
About Lifting Pins and Needles (Karina)
Hi! my name is Karina Trinidad and you probably know me from the YouTube channel 
Lifting Pins and Needles
and 
my sewing blog
with the same name.
The channel has been a very satisfying means to share and connect with so many wonderful people in the sewing community.
I have been sewing for almost 3 decades (I started very young he he) and have picked up many tips and tricks along the way. I LOVE sharing all the sewing adventures I get up to and those involve sewing plans, fabric hauls, pattern reviews, pattern hacks, self drafting, sewing techniques and tutorials....basically LOTS of sewing. My aim is that with every single video produced, you can take away something practical for your own sewing and provide you with a tonne of inspiration.
The "
Up close and sew personal
" segment of my videos delves into my most personal sewing space in the aim for you to see the sewing nitty-gritty process up close. This segment involves filming and collating a lot of sewing footage for you to enjoy. 
Since the start of the channel in 2017, the content has been presented 2-3 times a week consistently and over time, it's become an activity with more than full-time hours. I am a one-woman team. I do the filming, sewing, editing and promotion of videos across many platforms. The cost of technical equipment is considerable in order to produce the quality you love to see. Aside from the cost of technical aspects, every video produced also involves the cost of fabric, notions, patterns and maintenance of three sewing machines and.... the most valuable cost is my time.
Changes to the algorithms and platform on YouTube make creating videos even more challenging. Some videos don't bring in enough revenue to cover the cost of even the fabric, much less the countless hours involved in producing the content. However, I LOVE sharing my sewing, teaching and connecting with other passionate seamstresses through the channel and would love to continue to do this in a way that will provide a financial income for my work. Therefore, this Patreon page was created. 
Why support?
This platform allows me to continue making and improving the content you already love to watch. 
Support me because what I provide has value to you and the sewing you love to do. 
See yourself as a patron of the "sewing arts". Sewing is really an art-form of expression, isn't it? It's very personal, and that is why you see my own twists to sewing projects. 
You will see even more from me here in the means of exclusive content.
The channel is already my full-time job
and has been so ever since the beginning. Aside from providing immense satisfaction in the teaching I so enjoy, this Patreon page will allow a means of respectable livelihood and provide an income amid YouTube algorithms I have no control over.
The rewards will include exclusive content posted regularly on top of what you'll see on my YouTube channel. Along with early access to works in progress, styled photos, early access to the videos on the channel (ad free for three tiers), short bonus sewing footage, full sewing technique videos and full sew-alongs.  
I do hope you join in the sewing fun here!
When you join, the easiest way to access the all content and be in touch with me is through the Patreon apps, for android 
HERE
and Apple 
HERE.
This is a monthly goal
This goal will cover the vast variety of material and human resources required to keep the channel running.
Any withstanding funds will be be regarded as a living wage/income for my skilled work and more than full time hours invested.
I will also be able to cover monthly costs for video, photo editor software, and other ongoing technical costs.
Finance costs of my website as a sewing resource to better organize the content on the channel and have accompanying blog posts for the videos produced. 
1 of 1
By becoming a patron, you'll instantly unlock access to 1,009 exclusive posts
By becoming a patron, you'll instantly unlock access to 1,009 exclusive posts
Recent posts by Lifting Pins and Needles (Karina)
How it works
Get started in 2 minutes