Who we are and what we do
Hey Guys, my Name is Laura, most of you know me as Lightning Cosplay. But I´m not alone, we are a Team. My fiance Ralf is always by my side and we are working together on our cosplays.
About 4 years ago Cosplay came into my life. Cosplay became my passion, for me it´s not even a hobby, it´s my life and became my job. Since one year now I am a full time cosplayer. I love creating super detailed costumes like armors, props, dresses, horns and headdresses, magical creatures and bring them to life.
Why Patreon
The last years I shared a lot of my work with the world. I published progress pictures, videos and books. I only get paid for the accessories and books I sell on my website or at conventions, for costumes I make for gaming companys or if a convention book me. Being self-employed means, that I have to do all the social media stuff - Facebook, youtube, instagram - in my free time. Actually there is no free time left. :D
Taking photos and videos while you are working on a project and edit them, takes a lot of time. Often I wish I would be able to show you more of my progress. I am not erning any money via youtube, which is pretty sad. I want to show you my progress step by step and want to support the cosplay comunity, so I don´t care if I get money for my youtube videos. But I am thankfull for every support you can give me.
On my
youtube channel
you can find my tutorial and making of videos.
Also check out my work on my
Facebook page
and on
my webpage
.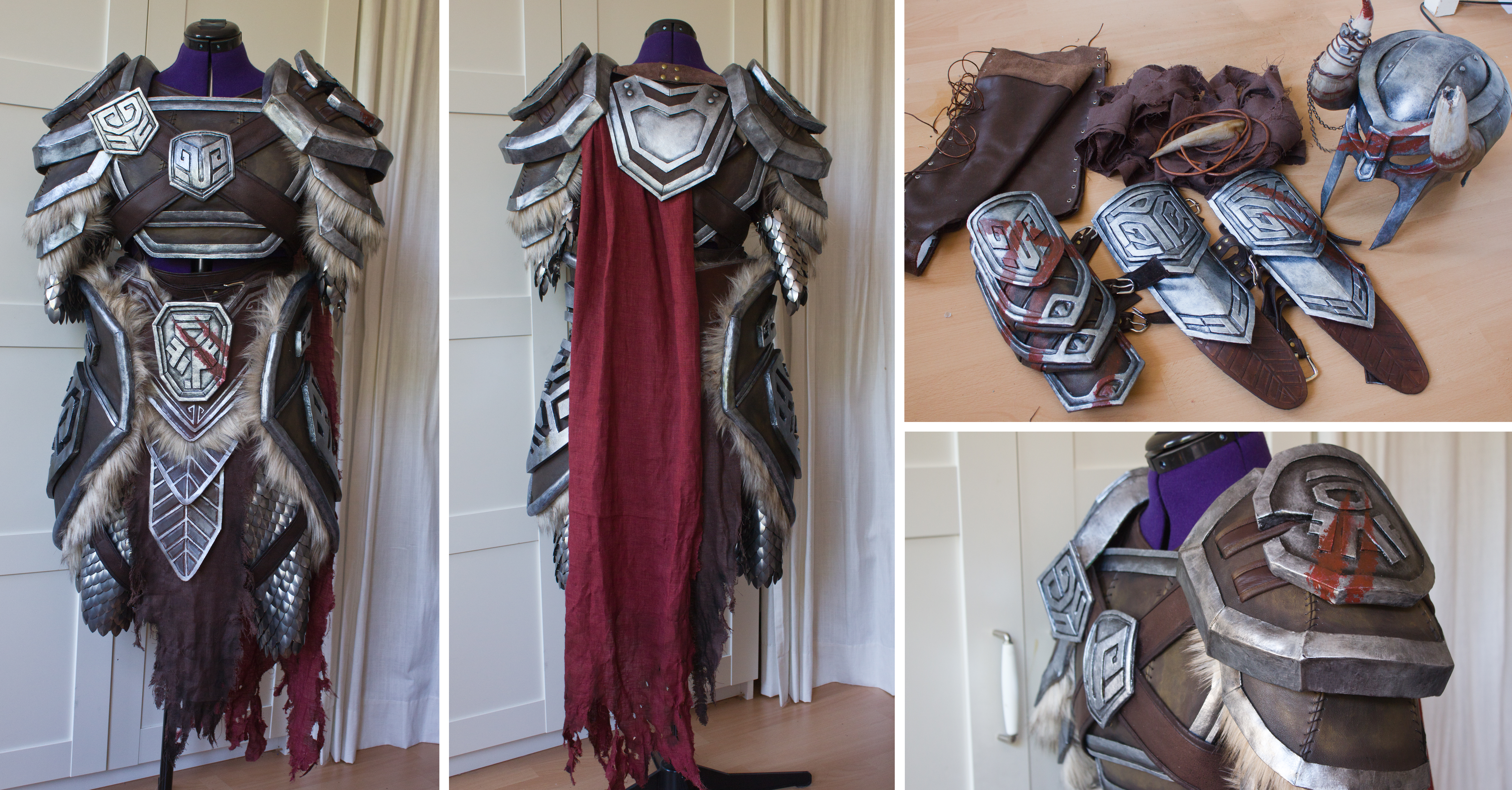 Nord Cosplay we made in 2015 for a promotion job for Zenimax.
Tyrande Cosplay which we made for Blizzcon.
Where does the money go?
Materials:
Fabrics, Leather, Thermoplastics, Glue, Silicone, Resin, Modelling Clay, Paint, Latex, Feathers, Electronic stuff etc. The list of materials I use for my costumes is endless and they cost a lot of money, especially the casting materials.
Photo and Video equipment:
I would be able to buy better photo and video euipment for my progress photos and videos.