The Trees Like Torches
is creating songs, videos and travel photography
Select a membership level
Buskers - Patron
What you get:
Instant access to "Reflector - 3 Songs On Piano" and "Distance, Time and a Song" video projects
Instant access to digital download of all previous releases (From the Shed, Hold on)
Early access to work-in-progress updates, tickets, releases and new creations as demos, music, videos, photography, postcards and merch
Endless grattitude
Noisy Bar Gig - Patron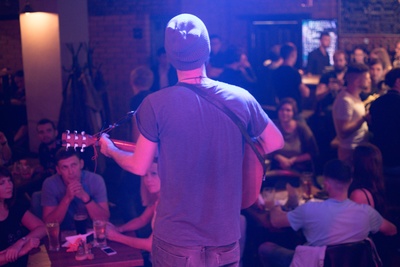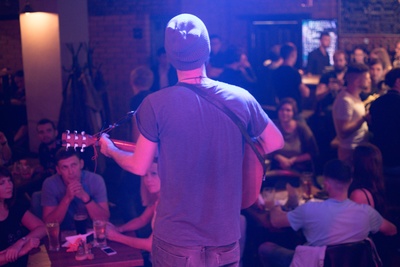 What you get:
a set of unique designed physical postcards (with Lake Baikal photography from "Hold On" Release) will be mailed directly to you
and everything in the previous tier
Sweaty Club Gig - Patron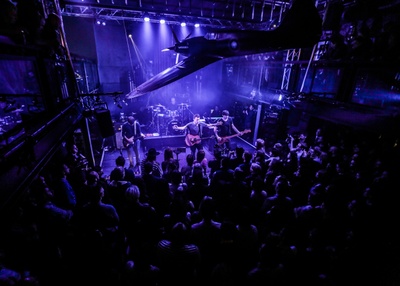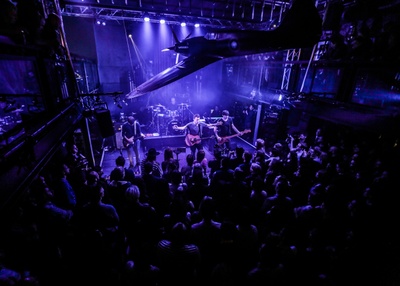 What you get:
a physical copy of "From the Shed" EP (handstamped cardboard digifile with lyric sheets and vinyl style cd) will be mailed directly to you
*special offer on new merch and physical creations (Sticker, Poster, Shirt, Toque, Patch)
*physical album
and everything in the previous tiers
*intended Future Creations
About The Trees Like Torches
Welcome to my Patreon Page
.
May I introduce myself first.
I am Simon and I am a singer-songwriter. I write and play songs under my stage name "The Trees like Torches". I write and play mainly on an acoustic guitar or piano, sometimes on harp and foot tambourine too. I went on a long trip traveling overlands. An extensive DIY tour through Russia, Mongolia and China while traveling from Europe to Southeastasia by land. Now I want to move forward with my musical endeavor and I am asking for your support.
Why?
I have got a couple Ideas I want to bring life into. I want to create them and I want to share them with you.
I realized that with all of my past musical projects I put a decent amount of money and time in but after I was finished I couldnt really cover the production costs.
 I hope to change that in future. I want to be able to focus on creating and not have to worry about how to pay for production or hoping to cover the costs after publishing.
Thats why I need your support here on Patreon!
Do you like my music? Did we cross paths somewhere in the world and shared music and stories? Do you think this is worth supporting? You are interested in me sharing creative outcome directly with you? Then you can help me to make more of what I love to do most and at the same time make it a viable endeavor for me!

I would like to offer you a "per creation" subscripiton

.

So I can take time and invest a lot of the same in near and dear projects

.
I believe this is a plus for both of us. This way you dont have to pay for a monthly subscription, not really knowing what you get. And I am able to focus on the good long term qualitiy stuff and put my heart into it rather than having the pressure to put something out every month. Based on experience there might be a new creation every few months.

You may ask yourself what to expect of your subscription and investment?
Heres to give you a picture of what my upcoming projects are about:
- Traveling was my main endeavor over the last years. I was constantly on the road. Busking in the streets, living out of my van, tent and in hostels. Playing gigs was my daily business. I always felt like traveling and beeing on the road is the truest of all lives and means personal growth. While doing the overland trip through Russia and China I video recorded one song on different locations on this trip. I chose the song due to the surroundings or feeling I had at the place. I want to release a series of Videos painting a musical and videographic map of these places. The "Distance, Time and a Song" Video Project.
- I brought tons of pictures from the travels and I am thinking to do a photography project with it.
- I would like to record an album collecting the best of my songs and starting a process of writing more songs for it. I d like to make a good production and collaborate with engineers, musicians and friends on it.
-I would like to put an art book together, coming with the album. I want to collect artwork and personal stories from different people of different cultures I met on my travels. I think this could be interesting to read and look at.
These are some of my current ideas and I really hope you find them as compelling as I do. ;)
If you want to support me putting them into practice over the next years and be the first to see them. This is the best way to help me out! Become a patron.
Thank you so much for supporting independent music!
Much love
Simon
By becoming a patron, you'll instantly unlock access to 7 exclusive posts
By becoming a patron, you'll instantly unlock access to 7 exclusive posts
Recent posts by The Trees Like Torches
How it works
Get started in 2 minutes