Liz Courts 
is creating Art
"To practice any art, no matter how well or badly, is a way to make your soul grow. So do it." —Kurt Vonnegut

Heads up, I've moved all my updating content over to my website! You can still support me here (because I know it's convenient for fellow creators), but all my content will be on 
DarkSun Studio
.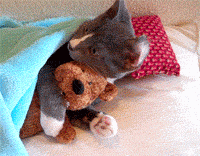 On my way up! When we reach this level, I'll post a thank you video and give you a tour of my workspace (not to mention introduce you to my office manager[s]).
1 of 5
"To practice any art, no matter how well or badly, is a way to make your soul grow. So do it." —Kurt Vonnegut

Heads up, I've moved all my updating content over to my website! You can still support me here (because I know it's convenient for fellow creators), but all my content will be on 
DarkSun Studio
.
Recent posts by Liz Courts