Lil'Legend Miniature Painting Tutorials and Tuition
Lil'Legend Miniature Painting Tutorials and Tuition
Creating Miniature Tutorials and Tutoring Seminars for miniature painting
Select a membership level
Not Isolated
Inspired by other Patreon content creators we've decided to create a brand new tier - Not Isolated. Every single dollar pledged on this tier will go to aid those affected by COVID-19.

PDF Tutorials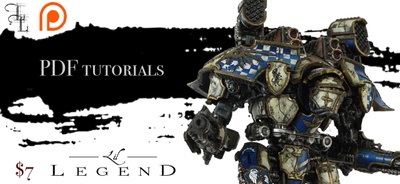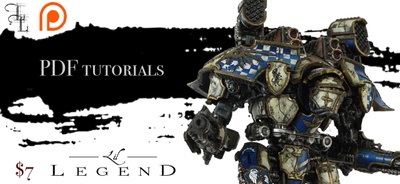 Access to PDF tutorials covering a whole host of subjects from brush techniques, to how to paint miniatures from start to finish. 
The PDF tutorial will be made available every month. 
Seminar Courses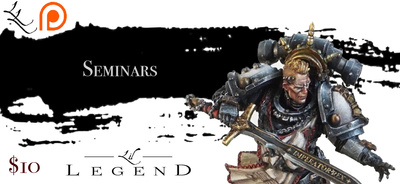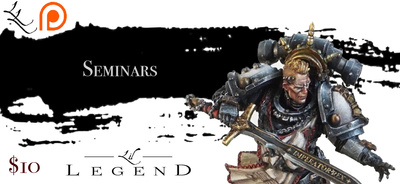 Monthly patron-only seminars concentrating on the building blocks of painting & modelling. Perfect for those who wish to develop new techniques. 
About Lil'Legend Miniature Painting Tutorials and Tuition
As painters, we can't help but chase after that lightning strike of inspiration we see in our mind's eye when we see THAT model. Something just clicks within us. We see a scheme and chase after it. And, like all painters, we get discouraged by the immensity of the work ahead. 

It's common, I still get this feeling. 
Worse still, you may feel like you can't tackle that model and let it linger in some dark forgotten place. You're too inexperienced, or the model is too complicated - it's too big to approach with a brush, too precious to even attempt. 
You are not alone.
The aim of this Patreon is to share my experience with you and help you become the painter you always were. I don't want you to imitate my style, I want to develop yours. This Patreon is a resource for you to develop your own voice as a painter, to develop a style that is all your own. 
I want to encourage all painters, from pros to beginners, to develop their own techniques and ultimately forge their own identity with a brush.

Why Patreon?

It's a golden age to be a content creator. Patreon allows me to produce tutorials, video seminars and host one-to-one teaching sessions arranged at your convenience, no matter where you are in the world. Enjoy a range of courses, from colour theory, advanced weathering to skin tones, all from the comfort of your own home.
Writing tutorials is a time-consuming process that I am now able to bring into my working day thanks to this platform. Regular, high-quality articles supported by seminars and one-to-one training will help build the skills you need to tackle the most challenging of models in your collection. 
Don't know where to start on a Primarch? 
Need feedback on your latest piece?Confounded by the babel surrounding miniature painting? This is the place for you
What do you get?
If you are unsure which tier to pledge to, try the $15 first.

Here's a sample to whet your appetite.


Would you like to develop your painting further with online tuition? Follow the page and every quarter you will know when enrollment begins. 
Learn, ask questions, take notes and more than anything, practice the techniques on the page. I'm here to help! So ask!
Turn inspiration into craft. 
Once a year I will randomly choose to host a weekend class in your area. 

Not content to only have online interaction? Why not write into me with a suitable class location and attendees and we'll bring the circus to you.

Wherever you are in the world, it doesn't matter - I'm willing to travel and host a live weekend course for you. 


 
5 of 5
Become a patron to
Unlock 553 exclusive posts
Connect via private message
Recent posts by Lil'Legend Miniature Painting Tutorials and Tuition
How it works
Get started in 2 minutes