Lillias Right
is creating Photos, and sexy things!
Select a membership level
Voyuer Victor
Supporters who pledge $10+ will have access to THIS MONTHS galleries, 5 total galleries (4 sets of my modeling, 1 set of my photography), about 15-20 or more photos in each gallery. Posted through out the month. 
Entertained Ernie
Supporters who pledge $20 will have access to a monthly strip tease posted on the 2nd of every month. 
+Smaller Tiers
Lusty Luther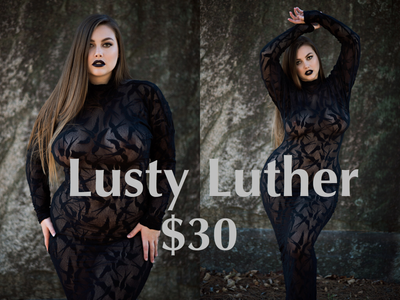 Supporters who pledge $30 will have access to a drop box master folder which contains ALL of my photo sets ever published since December '15!
+All smaller tiers
About
Welcome to the only place on the internet with this much exclusive Lillias Right content. Updated constantly!
I am professional freelance international traveling nude model and photographer based in Seattle. Modeling has been an important cornerstone of my life for the past 10 years. I craved the freedom of accepting my own body and the much needed therapy of seeing myself from a new set of eyes, as an artist. The creatives I get to meet and collaborate with have made my life feel complete.
As amazing as being a model is, I still have responsibilities such as buying plane tickets, organizing my travel, and making sure my rent is paid. Your contributions make that load a little easier to manage. I cannot say thank you enough to all my patrons, but here is a sincere THANK YOU! for everything you help me accomplish. I love being able to share it with all of you!
When I started my Patreon page in December of 2015, I was traveling to different cities every month taking paid gigs from hobbyist photographers who hired me to model for their personal projects. I didn't have any expectation for earning a lot of money on Patreon. I was mostly just excited to have a platform for my most loyal fans to view much more of my exclusive content (not available anywhere else on the internet!) After all this time, I now have more freedom to work primarily with the artists who inspire me. I still travel, but I am able to exercise more control over where I go and who I work with. This allows me the opportunity to visit more exotic places specifically to create art for my patrons, also known as you!
With your subscription you'll be viewing exclusive content, approximately 5 sets a month, a strip tease video, my secret snapchat, etc. The more you pledge the more content you get access to.
Patrons will be charged upfront, that means immediate access! You'll receive all the passwords necessary in your welcome letter so keep an eye out and save it somewhere on your computer.
Follow me on my journey around the globe collaborating with such great artists.
I'm so excited to create exclusive content for each and every one of you!
Love, Lillias
Instagram
Facebook
Wishlist
(I love Etsy gift cards)
My crazy friend told me I should set my next goal for $3.5k since I have been growing like crazy. I told her she was crazy. CRAZY.
When I hit my next goal of 3k, I want to go to Iceland and take photos with some great photographers. I have a few close friends who have visited recently and I am Northern Light Green with jealousy. It takes a brave soul to pose nude on an iceberg and I want to try it at least once. Who wants to see more photos of me in nature, all kinds of nature, raise your hand! /raises two hands! Of course these will be photos to share with my loyal patrons!



6 of 7
By becoming a patron, you'll instantly unlock access to 305 exclusive posts
By becoming a patron, you'll instantly unlock access to 305 exclusive posts
Recent posts by Lillias Right