Linda Brandt
is creating cooperation and bridging as a renegade community builder
Select a membership level
$2 - #happytoshare - Sheryl Sandberg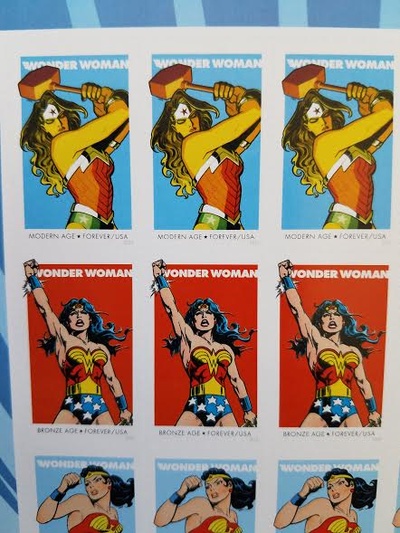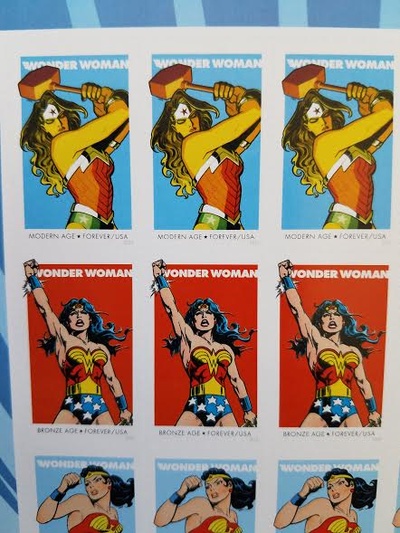 Access to a patron-only feed here on Patreon, a LinkedIn group for official backers, and an invitation to join the private Facebook group where I post weekly updates and regular video broadcasts. .

This group provides encouragement, perspective, inspiration and community as we all act more boldly. This group is sure to inspire and enrich you.

I'll also dedicate 100 push-ups to you and follow you on social media.

At $2 a month/$24 a year, you will cover the cost of gifting Wonder Woman stamps (or something similar) to two inclusive leaders to show them they are wanted.

Thank you for your support.
$5 - Strengthener - Ruth Bader Ginsburg
Limited (16 of 40 remaining)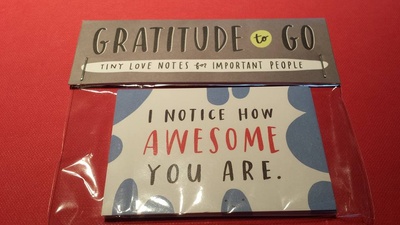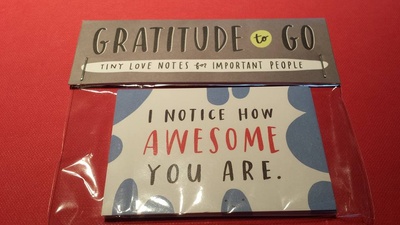 I will dedicate either 100 push-ups or 30 pull-ups to you each month. You will join a list of others who I greatly admire.

You will also have access to a patron-only feed here on Patreon,  a LinkedIn group for official backers, be invited to a private Facebook group, and gain another follower on social media.

At $5 a month/$60 a year, you will cover the cost of printer toner or a similar making-things-happen expense.

Thank you for your support.

$10 - Influencer - Oprah Winfrey
Limited (9 of 24 remaining)
What bridging topic would you like me to record a short video about? Each year I will make a video on a topic that you select.

You'll also have access to a patron-only feed here on Patreon, a LinkedIn group for official backers, be invited to a private Facebook group, and gain a follower on social media. I will dedicate 100 push-ups to you.

At $10 a month/$120 a year, you will cover the cost of my attending and building bridges at a local conference.

Thank you very much for your support.
About Linda Brandt
Thanks to a supporter suggestion, I've made one-time giving information easy to find. Here's three ways to give a one-time donation: via venmo, 
paypal or send me a check
(2940 43rd Ave. S., Mpls, MN 55406 USA).
Why promote bridging?
As a Lean In regional leader for over eight years, I get excited when I

see

leaders and organizations joining forces to cooperate. Too many mission-aligned leaders and groups do nearly identical work separately. Bridging addresses this disconnect.


What does bridging look like in practice? Bridging attracts and retains a wider range of leaders in organizations working to promote the common good. Bridging

supports

 people who don't currently fit in or feel comfortable in these organizations. Long-term,

bridging makes organizations more welcoming, inclusive, and multicultural

.

Who does bridging help? Bridging helps people who want changing-making organizations to be more inclusive. These are people who know that diverse backgrounds can improve decisions and outcomes.

Who does bridging seek to change? Many mainstream organizations function like exclusive clubs with a high barrier to entry. This view sees the world as a meritocracy, rather than an uneven societal playing field. This

perspective values convenience over investing

 time to build collaborative relationships across difference. From this perspective, competition is a route to excellence and attempts at inclusion risk lowering standards. I want to transform this common perspective.

What does bridging looks like when it works? Bridging cultivates well-supported, resilient leaders taking collective action. In her book Join the Club, Tina Rosenberg describes how the Emerging Scholars program uses Calculus Clubs to help minority students (particularly African-Americans and Latinos) succeed in college calculus. Rosenberg calls this the "social cure." This Patreon supports brings that same social cure to mainstream organizations so there are fewer isolated leaders doing good work. 


Why am I the right person to do this work?
Check me out

.
Or browse 
testimonials
about my
bridge building
track record.
Why Patreon?
After many years as a volunteer, I'd like
your
ongoing support and backing
so this bridge building work is stronger. Specifically, your backing allows me to increase my skills, cover the cost of bridge building, and lead more effectively. Questions about Patreon? See the 
FAQs
.
Want more details on what I'm doing and why I need your financial support?
See this 
Minnesota Women's Press article
,
The How of Bridging
and my 
Bridging Manifesto
. 
Curious why others are supporting bridging?
See the top three reasons 
here
.
What will you gain if you contribute?
As a backer, YOU will receive the following 

 

BIG

a

 

benefits.
   I   

n 

Inspiration - When you support bridging, it's likely to inspire you to pursue your dreams and strengthen your own network.
   G 

 

G

Gratitude - Your support is a BIG deal to me. I am grateful to have a team to hold me accountable to act and think in bigger ways. To show that gratitude, there are specific rewards based on a backer's level of giving. There are also rewards that go to everyone on the bridging team like a list of favorite resources, a team directory, pathways to bridging (tools and spaces), weekly updates, and more.
I am deeply grateful to the amazing community who support me to dream and lead in bigger ways.

Project details:
I am building bridges and bigger tables.
The Lean In movement emboldens members to pursue their ambitions and to "sit at the table" where decisions are made. My vision includes 
a wider range of leaders at decision-making tables and bigger tables through more inclusive leadership
. 
Research
shows that organizations benefit from more diverse voices and a wider range of thinking and leadership styles. We need to remove the barrier for leaders, like myself, who've previously never dreamed of sitting at decision-making tables.
I started building bridges and bigger tables when I founded the
Midwest Feminist Brain Trust
with two other local activists. Similarly, I've created more places for Lean In leaders and health promoters to connect and share. 
With your support, I will be better equipped to accomplish my top three goals:

1.
Bridge divisions.
Myself and others create
collaborative spaces online and in-person to foster meaningful cooperation between leaders and groups.
2.
Leverage collective wisdom, resources, and networks.
Mutual support activities include peer mentoring, shared databases, sharing live broadcasts, and in-person gatherings.
3.
Share collaboration best practices
. This work is creating scalable hubs for leaders which then serve as models for other groups creating inclusive networks.
Ready to become a Builder of Bridging?  

An ongoing pledge of any amount will make a BIG difference.
 Artist Amanda Palmer says that if contributing to a Kickstarter campaign is like going on a serious date, Patreon is like getting married. Thus, I'm metaphorically asking you to marry me and you will always have the option of ending your monthly contribution with no hard feelings and only gratitude.

If 1,500 people give $2 a month ($24 a year) or 600 people give $5 a month ($60 a year), I will have the support to effectively and sustainably build bridges part-time. You can think of your contribution like leaving me a monthly tip for moving the world toward more cooperation. 


You can also give a one-time donation via 
venmo
, 
paypal
or giving me cash or a check
.
Questions? See the
 FAQs
.

Please note, the Midwest Feminist Brain Trust, Lean In and Focusmate are part of my bridging work, but the funding is of me personally rather than these organizations.
Limited financial resources?
This bridge building project is about accessibility. Due to the generosity of current backers, you can join the team for one year at no charge just by 
asking
. 
Got a friend who might want to support bridge building?
Please
tell a friend about this initiative, share it on social media, or send me 
feedback
. 
With passion, vulnerability and commitment (also known as love),
Linda  
$445.94 of $3,000
per month
Over the last two decades I've been leading around equity. But over the last six years, I have focused on creating more cooperation and bridging. I have learned a lot already. Now I'd like to enhance these efforts through further training and your support.

This is the level where I can increase my skills and knowledge base to be a more effective bridge builder. By investing in me, you will assist me to build the bridges needed to increase collaboration and bridging. Growing new leaders and relationships will powerfully change the world.

I am incredibly grateful to everyone who's been cheering me on to be the best bridge builder that I can be. 

Hooray! We're 16% there already on Patreon and 20% overall with one-time donations!
1 of 1
By becoming a patron, you'll instantly unlock access to 199 exclusive posts
By becoming a patron, you'll instantly unlock access to 199 exclusive posts
Recent posts by Linda Brandt
How it works
Get started in 2 minutes