Lindsay Braman
is creating doodle-style mental health infographics, worksheets, & resources
Select a membership level
SEED PLANTERS
Limited (9 remaining)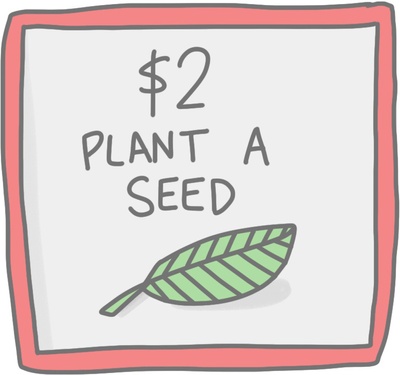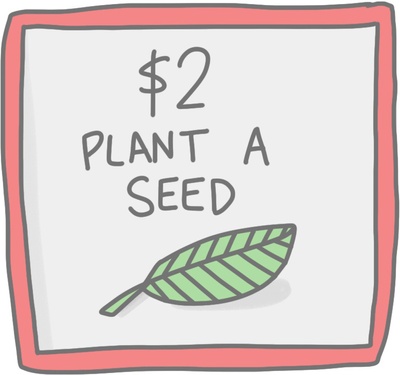 For folks who want to support my art and stay on a tight budget, patrons at this tier get: 
➤ good vibes. Very good vibes. All the good vibes from me.
➤ an Instagram shoutout in my stories on signup (Optional and not automatic: to get this benefit message me your IG username and request it) 
 ➤ Patrons at this tier, collectively, fuel my ability to create mental health educational resources and post them free on social media.
NOTE: Patreon admin fees take a large chunk of patronage payments under $5. If you are thinking about ongoing patronage at $2, please consider signing up as a $5 Patron for a shorter time window- I'll receive more of your support and you get more benefits! 
ACCESS TO DOWNLOADS
Access to premium content including print-ready PDF's:
➤  mental health art
➤  worksheets
➤  education resources.
➤  email updates when new downloads are posted (about 2/wk)
➤ an Instagram shoutout in my stories on signup (optional and not automatic. To get this benefit message me your IG username and request it)  
CONTENT DEVELOPER
 Includes all the benefits and access of $5 tier, plus
 ➤  support developing new resources
 ➤  email updates when new downloads are posted (about 2x /wk)
About Lindsay Braman
I'm a doodler, a visual thinker, and a licensed therapist practicing in Seattle. I combine these skills to create mental health art that is both fun to read
and
grounded in research.
I summarize emerging research in the mental health field into what I call "visual soundbytes" - fun to read and easy to remember slides that keep patrons up-to-date on emerging research without slogging through research journals.
I create worksheets to help you (or the folks you work with) track, manage, and self-advocate around mental health concerns.
I reformat all my art as high-resolution printable PDF's for patrons. These PDF's can be printed, framed, gifted, or used in 1:1 professional work as an educational resource.
Why I Create
I believe psychoeducation (those moments when a little piece of information breaks through and neutralizes a bit of shame or prompts trying a new way to engage conflict with a partner) can change lives one tiny shift at a time. I believe publishing my work on Instagram and watching it be shared far and wide, often to people who don't have access to traditional mental health resources, is important, but it's not without a cost. Patrons, in addition to PDF's, early releases, and extra bonuses listed in the tiers make it possible for me to be able to create and share to a wider audience. I believe your support of my work can change the world one thought at a time.
How Patreon Works
If you aren't quite sure how Patreon works, check out the explainer video by clicking:
HERE
. The basic idea is this: Patreon is a way to crowd-source funding for artists to make art. Patreon takes your payment information, stores it securely, and each month charges it for the amount you have authorized.
Why Patronage?
In this age, we desperately need the voice of artists, however the personal and financial cost for an artist to create is high, and in a format (internet) where an entire portfolio can be consumed in one sitting, the demand for frequent publishing while maintaining a high level of quality content is frequently overwhelming. In my practice as a therapist, I've seen how burnout of creative energy is the ultimate result for many artists working in the digital age and I think Patronage is one way we as a community can support the creatives whose work supports us, creating a cycle of empowerment rather than consumption. Patronage is both financial and emotional support: Patrons tell me and other creators: Your work matters, and we support you.
Current and former psychotherapy clients: the APA code of ethics and state law prohibit me from accepting patronage, donations, or gifts from clients or former clients. Any attempted payments will be refunded/canceled as soon as I am made aware.
By becoming a patron, you'll instantly unlock access to 91 exclusive posts
By becoming a patron, you'll instantly unlock access to 91 exclusive posts
Recent posts by Lindsay Braman
How it works
Get started in 2 minutes