Linhtropy
is creating and curating writing, music, art, and new worlds
Select a membership level
Technoconsumer
𝙏𝙚𝙘𝙝𝙣𝙤𝙘𝙤𝙣𝙨𝙪𝙢𝙚𝙧𝙨 believe in the power that media holds to change our lives. They pursue content in the same way philosophers pursue knowledge. The more they consume, the closer they are to enlightenment. And surely, this consumption will pay off in the end?
n30n angel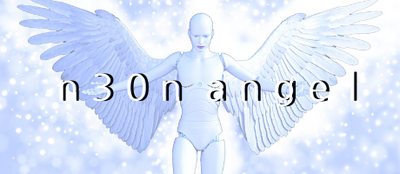 n30n angels believe in the here and now. The present is all that matters. And nothing celebrates the present more than art and music. When others are want to call these cyber pixies reckless daydreamers, the  n30n angels respond, "And so what?"
a.i. SAVIOR
a.i. SAVIORs see into the far future. Every decision we make today will have effects for millennia. However, instead of cower in fear, they harness this anxiety to build a better world. They embrace the past, present, and future today. 
About
life is short but the days are long...so let's be stylish together........
WHO AM I...
hello hello hello !! My name is Linh and I am a queer writer, artist, and all-around digital creator of color. You probably know me from 
Twitter
, and you might also follow my art on 
Instagram
. I enjoy creating all sorts of content -- from my art series of 
cyberpunk gals
to Twitter threads about social issues to cultural critique essays published at places like 
Cosmopolitan
and 
Wear Your Voice
.
WHERE AM I...
The world is a scary place, so I want to cultivate a safe and cool one just for us, which explains my millennium-cyberpunk-themed page. My mind worlds, a cyberpunk dystopia and the anarchist utopia that comes after, have been some of the few things keeping me hopeful and creative and I want to share a bit of that world with you here. Along with this space, I'd like to offer some other Patron-only content not available elsewhere.
There are three tiers ($1, $3, $5) which act mostly as varying tip-jar levels. You will get the same benefits regardless of which tier you pledge to, including but not exclusive to:
A weekly recommendation and short blurb on one 1 piece of media
Full-length Procreate timelapse videos (30 second sped up ones are posted on TW/IG)
A shoutout tweet on Twitter (one-time only)
Full art livestream recordings
Sketches
Art WIP blog posts
Special playlists - which will feature genres such as synthwave/retrowave/outrun, songs that sound like anime OP/EDs, lofi jazz/hip hop and Carly Rae Jepsen.
Tip, Thought, or Ramble blog posts, which is where you'll get raw, unfiltered thoughts from me about writing, drawing, social issues, cultural happenings and more
The final $15 tier will receive all of the above, plus a monthly package from me with different merch of equal or more value (including shipping). This is only available for US-based patrons.
WHY...
By supporting me on Patreon, you'll be directly helping me while I continue to provide my educational and entertaining content on Twitter and Instagram as well as get exclusive access to my process, thoughts, and more. The world is a dystopia and all we have is each other. Come join my little community.
【Let's create the utopia of our dreams!】

Welcome to the Neoworld.
If we reach $25/month, I would be overjoyed. The following upgrades would occur:

$1 - I'll increase the number of recommendations (with short blurbs) from 1 to 3. All patrons will receive this benefit.
$5 - I'll be able to post a Tip, Thought, or Ramble 2 times a month, up from once a month. $5+ tiers will receive this benefit.
1 of 1
By becoming a patron, you'll instantly unlock access to 53 exclusive posts
By becoming a patron, you'll instantly unlock access to 53 exclusive posts
Recent posts by Linhtropy
How it works
Get started in 2 minutes