Lisa B. Martin
is creating Stories that Change the World
Select a membership level
Anyone / Everyone Level
Limited (50 of 50 remaining)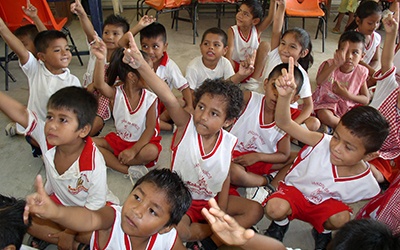 You're officially a patron and will receive one very thankful virtual hug. Also, you'll have access to my patron-only feed for blog posts and picture updates along the way. I'll mail you a very cool FROM A TO ZIH bookmark, too. NOTE: if you are under age 18, you need the permission and help of someone over age 18 to make your pledge.

Latte with Lisa Level
Limited (48 of 50 remaining)
Want to weigh in on my work? For the cost of a fancy cafe latte, your comments on my posts may be picked as the subject of my next piece of Patreon blog content, plus all previous rewards.  I promise to reply to your comments as swiftly and best I can.

Lunch Date with Lisa and Priority Book Pre-Order List Level
Limited (50 of 50 remaining)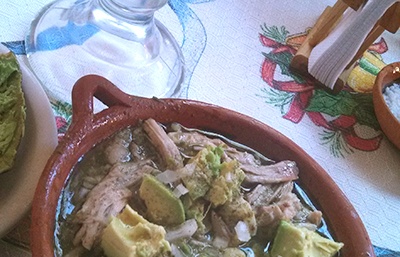 For the price of a bargain cafe lunch each month, you'll receive access to an unpublished piece of writing for your eyes only, plus all previous rewards.  And if you hang in with me as a patron for several months (you can cancel at any time), you are on the PRIORITY PRE-ORDER LIST for a first edition, signed copy of my book. AND I will mail you something very, very cool made in Mexico, after a few months.

About
       
Just what would you risk to keep the promise of education for all? 
FROM A TO ZIH: Two Women, Two Cultures, One Dream
is a timely memoir about the courage and challenges of bringing hope and access to education to México's poorest children, and transforming hundreds of lives by fostering respect for diversity and access to avenues for self-empowerment.  In 1999, writer Lisa Martin's one week yoga vacation to Zihuatanejo (airport code: ZIH) unexpectedly resulted in a fifteen-year collaboration with visionary Aztec educator Marina Sánchez Hernández to build a six-language school for hundreds of the 'lost' street
migrante
and indigenous children of México.
This photo Lisa took of
Chicleros
  (young children selling gum on the beach), her writer's curiosity, and a taxi ride into a barrio led her to meet Marina and her remarkable start-up school,
La Escuela Bi-Lingue Netzahualcoyotl  -
The Netza School
.
Women the same age yet from opposite corners of the continent, they shared the vision that access to education for at-risk and indigenous children was essential to the children's futures.  Under Marina's direction, The Netza school grew from its humble start in 1994 when she gathered 20 Chicleros under a  tree, to one of the largest and most progressive multi-lingual pubic schools in ZIH, serving nearly 500 children ages 3 to 12 every day. Scholarship and youth leadership programs were created, as were pilot women's literacy and micro-finance initiatives. Thousands of local and international helping hands made this possible.
In their years of working together, Marina and Lisa risked their careers, finances, and ultimately their lives while they faced resistance, skirted corruption, and exposed the realities of migrant and local families fragmented by poverty. They also celebrated simple joys, found many miracles in the lives of the children and women they encounter, and experienced support in surprising places.
Set against a backdrop of enduring tensions and many misconceptions in U.S.-Mexico relations, continued controversial U.S. immigration policies, and the challenges of much-needed yet tumultuous México education funding and reform, FROM A TO ZIH shares a rare insider look into the bittersweet truths of contemporary and indigenous life in México, as experienced by one woman destined to journey there again and again.
My Goal:
Sell this book project in 2017 to a leading publishing house, and write and polish it to completion for release as soon as possible.  I am seeking a strong agent-publisher relationship to also option film rights, and plan for a sequel.
Your Role:
  Take a stand for literacy and cross-cultural understanding with a monthly patron pledge (which can be changed at any time) to help me reach my goals.


PRIORITY BOOK PRE-ORDER LIST -  Join me at just $10 a month (for the next few months) and you'll get some very cool benefits, plus placement on the pre-order book list for a first edition signed copy.  (see Patron benefits for details). 

One time patron gifts can be made by contacting me via email [email protected] for more information or visiting my web page for a direct Paypal link: www.lisabmartin.comYour Rewards: 
Eternal gratitude, plus see the Rewards listing on this Patreon page for various giving levels. You also receive a Patreon-only monthly feed of manuscript excerpts, access to my Patreon Blog, insider news, and other perks.
Our Shared Outcome:
  An inspiring cross-cultural memoir (and perhaps film project!) that expresses the enduring passion of change-makers to rise up and pursue their dreams often in the face of even the greatest odds. Generations of daring change-makers now, and to come will thank you.
As She Writes and Travels...
Lisa is finding and reporting on the life stories of the original Netza School students, and the outcomes are startling and inspiring. Marina and Lisa continue to work inventively to empower a diverse community through Marina's new, free Kalmekak literacy institute in ZIH.
This "next chapter" project is creating and propagating truly effective indigenous language and literacy learning materials and on-the-ground outreach programs, as well as flexible after-school and evening schedules of classes in Spanish and Nahuatl to anyone, any age, who wishes to attend. 
NOTE: A portion of the profits of the published book will continue to support the literacy, community empowerment, and cultural understanding efforts of Marina's new Kalmekak school in ZIH - and beyond.  Our shared goal is to advance cultural understanding FOR ALL, and provide scholarships to deserving students of any age to advance their literacy and career skills.

Now
is the time to become a Patron and join Lisa as she shifts her book publication project into high-gear, and continues funding her endeavors to advance a vision of equality and access to education for all.


More about Lisa: 
Lisa B. Martin is a daring change-maker, freelance writer, speaker and an award-winning advocate for global literacy.  She has bootstrapped her way through an adventurous and risky communications and business development career that has advanced the success of many non-profit organizations and a broad range of clients.

"My appreciation for Marina's dream of providing a quality education for all children evolved from my own experiences as a bright but under-supported teen, and my determination to put myself through college, no matter the obstacles," reports Lisa. A high school guidance counselor helped Lisa apply to and enter college at age 15.  Self-funded and on scholarships, she completed her B.A. in English, cum laude, from Wellesley at the age of 20. In 2012, Lisa Martin received one of the first Simon's Rock Early College Outstanding Alumna Achievement Awards for creating access to education and economic advancement for all people.

Lisa is also the founder and the former executive director of The Netza School Project, a US-México NGO which, from 2005 to 2010, improved schools, funded scholarships, piloted women's micro-finance and literacy programs, and advanced cultural understanding across borders. She is the recipient of a Rotary International District Service Award for World Peace & Understanding, and she has received numerous recognitions from the State of Guerrero and City of Zihuatanejo, México for her contributions to advancing literacy and respect for cultural diversity.
Stories about Lisa's pioneering humanitarian efforts in México have appeared in
The Rotarian, Another Day in Paradise
magazine in
ZIH, The Boston Globe
, and
The Kitsap Sun
in greater Seattle, among others. A
Wellesley
magazine article "Women Making Change" featured the innovative pilot micro-finance and literacy program she initiated.

Patreon gives you the opportunity to make a monthly pledge - which you can increase, decrease or cancel at anytime. It's charged to your method of payment on the 1st of each month. If this method does not work for you, visit http://www.lisabmartin.com to make a one-time contribution via the PayPal link there, or contact me at [email protected] to explore other avenues of providing direct support for this project.

For additional background and some history videos on The Netza School Project and its groundbreaking work in Mexico, see www.netzaproject.org


This book project has been in development for nearly a decade, and I am now on the final push to completion, without interruption. All spare income from my freelance writing and marketing career over the past several years have been committed to writing, research and, when possible, travel to locate many of the original Netza School students to learn of their life outcomes. My goal is not only to complete the manuscript, but also to successfully prepare, pitch and sell the book title into a leading agent-publisher relationship.

In February, 2017 I was on the ground in ZIH writing and interviewing students I have recently found. I also attending the February San Miguel de Allende Latino-American Writer's Conference to meet agents and expand my search for a publisher.

Patreon funds will support travel, pitch preparation, and continued writing and living expenses. A Seattle area-friend raiser and Patron appreciation event is also in the works, perhaps at a local winery, with my award-winning chili and custom-brewed Pasillo Porter beer. All Patrons (and friends of) will be invited.  Please see Patron Reward Level options to host a friend-raiser or Meet the Author event in your home or community, as well.  THANK YOU.

1 of 1
Recent posts by Lisa B. Martin