Lisa Forkish
is creating Songs, Music Videos
Select a membership level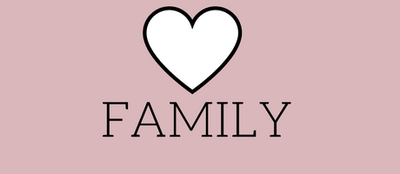 FAMILY MEMBER
Thank you so much!! You are officially a part of my Patreon fam. You'll have exclusive access to my patron-only stream with updates on life, first-listen to new songs, announcements about shows, albums, projects, etc. Plus I'll include your name on my website!
LISTENER
You are the best! I appreciate you so hard. As a Listener, you get:
1. Access to my Patron-only stream. You're part of the family! 
2. Your name listed on my website as one of my patrons.
2. A digital download of new mp3 each month.
CO-CREATOR
WOW!! Thank you for believing in me. As a Co-Creator, you get:
1. Access to my Patron-only stream. You're part of the family! 
2. Digital download of new mp3 each month
3. Your name listed on my website as one of my patrons
4. A lead sheet of one of my original songs or a cappella arrangements.

About Lisa Forkish
First of all, I would not be here right now, making music for a living if it weren't for you. Yes, YOU. The people who have listened to my music, attended my shows, bought my albums, cheered me on, connected with me online or in person along the way, listening, believing. YOU KEEP ME GOING. Whether you have been a long-time listener, or you just discovered my music, please know that YOU MEAN THE WORLD TO ME. And that's the truth.


A LITTLE BIT ABOUT ME
When I was 11, I started writing songs. I taught myself how to play piano so I could write these angsty, passionate pre-teen songs. I sang my heart out. I wrote over 20 songs before I graduated high school. When I was 18, I decided to pursue a career in music. Best decision I ever made. 20+ years later, I am giddy, I am grateful, I am in love with my life as an artist and educator. Music heals. Music brings people together. Music tells stories that often can't otherwise be told. This is why I make music. It's bringing us together RIGHT NOW. If you believe in the power of music to change the way we live, to enrich our lives and to cultivate community and connection, you are in the right place. YOU CAN HELP MAKE THIS HAPPEN.

WHY I LOVE PATREON
So, here I am now living the dream on Patreon. This platform is all about meaningful and reciprocal relationships between creators and the people who believe in their creative work.
What I'll be giving: my heart, my honesty, my music. Thoughts on life, favorite songs, inspirational quotes! :) I promise to be my authentic self with you. I will give you my all.
What you'll be giving: resources to help me make videos, write, arrange and record music, and ultimately share it with you! Also, your patronage, no matter the amount, provides the motivation and inspiration to keep creating. 
What I'll be getting: The honor and privilege of creating music for you. I know there is someone who believes in what I do, I know it matters. THIS IS THE ULTIMATE GIFT. This is why I'm here in the first place. ALL I NEED IS YOU.
What you'll be getting: exclusive access to my feed and other Patreon-only content, first-listen to new songs/videos, early access to upcoming shows, exciting announcements and more. Depending on how much you're able to "tip" for each video I do, there are additional rewards as well-- check them out in the right-hand column.>>>>

How it works:
You pledge whatever amount you feel comfortable giving per song/video (you get to decide that amount!) 
You can set a monthly maximum so you are never put in a position of giving more than you're able (when you're checking out, select "Set a monthly max")
You can opt out at any point! Some folks decide to become a patron for a finite period of time. Thank you!! I am grateful for any and all contributions.
In exchange for your patronage, or "tips" for each video I do, you get something in return, just like when you pledge to someone's Kickstarter campaign. 
Once we reach this goal, I'll record a new EP and patrons will have first access to the songs and behind the scenes updates. 
2 of 3
Recent posts by Lisa Forkish
By becoming a patron, you'll instantly unlock access to 85 exclusive posts
By becoming a patron, you'll instantly unlock access to 85 exclusive posts