Lisa Mason
is creating stories, books, and more
Select a membership level

Essential Sustenance
Thank you for your essential support! You'll receive The Essential Digest for the month, including a blog about life or publishing, an original healthy recipe, and a book or movie review.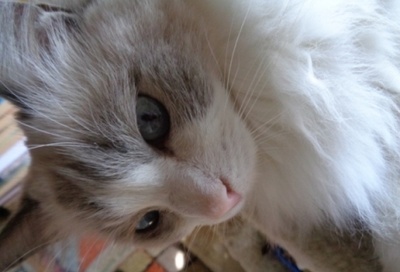 Vital Sustenance
The Essential Digest plus an original Lisa Mason story previously published in hard-to-find anthologies or magazines, or a brand-spanking-new story that the rest of the readers haven't seen—yet. Plus an interview with questions and answers about the story.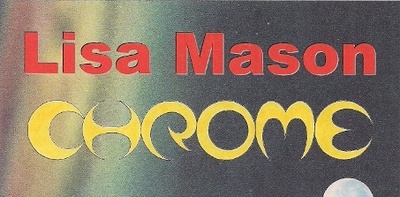 Necessary Sustenance
The Essential Digest, plus a Lisa Mason story with an interview, plus chapters from my new speculative novel, CHROME. As soon as the book is done, Tier Three Patrons will receive the entire ebook of CHROME. Tier Three Patrons will then receive sequential chapters of my previous novels and/or a new novel in progress, after which you'll receive the entire ebook. 
About Lisa Mason
Note to my beloved Patrons: this is a per-creation page, which means you have to actively look at one of my posts to support me. Why? Because, at the moment, I don't have a cellphone and Patreon requires a cellphone to do certain security measures, which enable Patreon to bill you at the first of the month. Sorry! On your payment information, you can elect how many posts you want to support, no matter how many posts you want to look at. One post is fine with me! Now then…..
About Me
I've published eleven novels including Summer of Love, a Philip K. Dick Award Finalist and San Francisco Recommended Book of the Year, The Gilded Age, a New York Times Notable Book and a New York Public Library Recommended Book, a collection of previously published fiction, Strange Ladies: 7 Stories, three screenplays, and forty stories and novellas in magazines and anthologies worldwide. My Omni story, "Tomorrow's Child", sold outright as a feature film in 2001 to Universal Pictures. But that sale occurred eighteen years ago. Will the movie ever happen? Who knows? I'm working on a new screenplay for it and your patronage will help.
I live in the San Francisco Bay area with my artist husband, Tom Robinson, and our Siamese-Angora cat (a breed otherwise known as a rag doll, we call her a baby doll) Athena.
CHROME is my new speculative fiction novel.
Why Patreon?
Books take me years to research and write. Stories, even, may take months. If I try to rush, the result never comes out good.
I wish I could have written hundreds of books and stories like some other authors. But I can't. I have too much respect for you, the reader, and for the work itself. The work is my legacy. The work will last long after I'm gone.
When a writer sells a book to a traditional publisher, typically that writer signs up for a modest advance against which a miniscule percentage of earnings are charged before the publisher pays out a royalty—every six months. When a writer, rebelling against the System as so many traditionally published writers have, goes to publish independently, there's a huge personal investment in production, distribution, and promotion.
But I'm not on Patreon to complain that the lives of writers and artists is difficult. You can read such complaints anywhere. And they're legitimate complaints—that's why Patreon exists.
No, I'm on Patreon because something terrible and unexpected happened to me.
In July, 2018, I was walking around Lake Merritt on a sunny afternoon, with the dog-walkers, the moms and baby strollers, the bicyclists and joggers, as I've done virtually every day since 1996—rain or shine, hot or cold, summer or winter, three and a half miles—when a man jumped out of the bushes and confronted me on the sidewalk. He tried to beat me up, I fended him off, then he shoved me into two lanes of oncoming traffic on the street. To avoid plunging into the traffic, I backpedaled with my feet, and fell on the concrete curb. The police apprehended him, I went off in an ambulance to a hospital where I underwent three hours of surgery under general anesthetic for a fractured hip and a broken thigh.
Now it's a year later and I can't walk like I did before. Half a mile to the market and back takes nearly an hour. I can't walk three miles daily to my publishing office, where I earned a good salary. I can no longer around the lake, which I miss terribly. The Attack has inflicted me—a former ballet dancer, a swimmer, and an athlete—with a partial disability, daily pain, a nasty limp, and nastier scars. Other health complications may be ensuing.
That's why Patreon.
I'm prepared to give you, my wonderful Patrons, in exchange for your Sustenance, my best efforts on a monthly basis.
For the September 2019 Tier One, Essential Sustenance, I posted a tribute to my late friend and Japanese translator, Yoshio Kobayashi, my recipe for California Spicy Rice, and my movie review of "Can You Ever Forgive Me?"
For Tier Two, Vital Sustenance, I posted a delightful urban fantasy, "Crawl Space," a spin-off story from my novel, The Garden of Abracadabra, an Introduction to the story, and Afterword about the extensive research I undertook for this 4,000-word story, and the September Writer's Tip about inadvertent repetition in your writing.
Note! The October story, "Arachne," has been posted today. I'll post a detailed blog about how I came to publish my FIRST story in OMNI magazine, the premier genre fiction venue at the time, the inspiration, research, and influences, and what the story led to. Also, the October Writing Tip, How to expand a novelette into a novel.
On Tier Three, Necessary Sustenance, I posted Excerpt 2 from my new SF novel, CHROME. (August 2019 I posted Excerpt 1.) Also I posted to the public the first five-star review.
And on Tier Four, Nutritious Sustenance, I posted Excerpt 2 of Sticks & Stones Will Break My Bones, a memoir-in-progress about the violent criminal Attack on me in July 2018.
Please Note: For October,I'm shutting down Sticks & Stones, at least for now. I've got about 40,000 words written, but the material needs organizing and expansion and, frankly, I'm finding reliving the events too depressing. Since I've got several fiction projects outstanding, the memoir is stealing much valuable time away. Accounts of people's medical problems appear to be popular and elicit sympathy on Facebook, but I don't know how much you Patrons would want to contribute to them.
For October 2019, I'm setting up Tier Five, Delicious Sustenance, limited to ten participants per month and for considerably more of a monthly charge ($25), to invite my wonderful Patrons to send me 1,000 words of your prose for a critique (that's about five pages double-spaced). I have attended many writers' workshops in twenty-five years and am known to be fair and sympathetic, but also honest. If the concept or language isn't working for me, I will tell you.
I have many more Tiers in mind, including sending Patrons contributing to those tiers autographed print books, handmade artwork, and small sculptures, but let us start with these five Tiers. Thank you for your patronage!

Recent posts by Lisa Mason
By becoming a patron, you'll instantly unlock access to
By becoming a patron, you'll instantly unlock access to