Lisa Moore
is creating piano concerts, recordings, videos, lessons, workshops
Select a membership level
Fan - Your Ideas, Posts, Early Access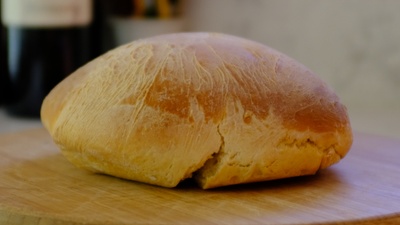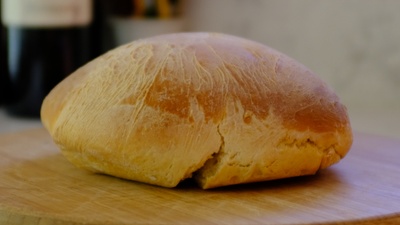 A big huge hug and a FAN welcome to you! 
Thank you for joining my world - we are going to have tons of fun together!
Thank you for the homemade sweet brioche toast!
You now have these entry level benefits:
Patron-only Polls
Early access to concert updates, tickets, and upcoming releases.
- I hope you'll share your artistic ideas, feedback and input with me - for concerts, workshops, repertoire, videos, and recordings. My ears are wide open. I am listening!
Thank you so much for supporting my work. Please stay tuned for more!
(This is a pic of my first-ever home-baked brioche loaf, which is best toasted with butter, or even better hot out of the oven. Remember - bread is like music, it's fundamental)
Early access to updates, tickets, releases

Patron-only polls and posts
Friend - MP3s & News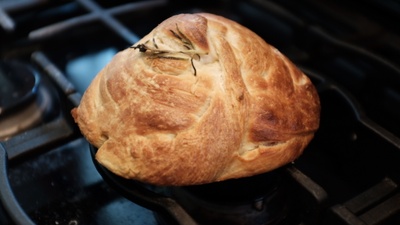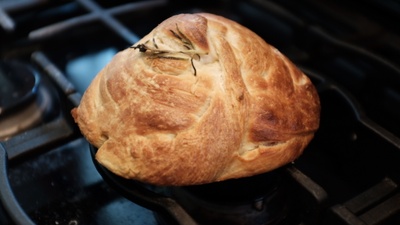 FRIEND - thank you SO much!
Welcome to my second tier - we are going to have a blast together!
Thank you for the challah loaf!
You will receive all the wonderful FAN perks plus:
- A monthly mp3 track from my extensive recording archives, including historical never-released-recently-digitized-live-performance recordings. (Even though I have over 40 commercial CDs, I have a large 'live' tape collection that I'm ready to share)
- I'll share news about my projects, and the NYC scene - on new creative voices in the mix - (this could be especially interesting to out-of-towners.)
Thank you so much for supporting my work.
(pic of my sweetish braided challah that rose so much the braids merged together, yet it still tasted divine)
Behind-the-scenes content
Fabulous - Rehearsal, Tips & CDs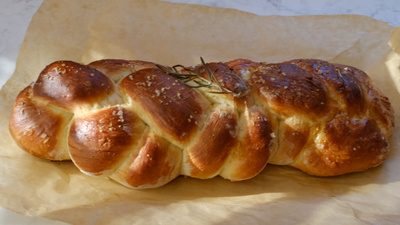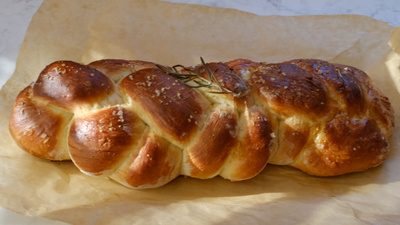 Mazel Tov - you have entered the FABULOUS world! 
Thank you for this love's labor three-braided challah!
You now receive Fan and Friend perks plus:
- video rehearsal clips from my practice sessions - I'll talk about music I'm learning, about how the piece unfolds, including practical and aesthetic issues like why things really work, and why they're a worthy challenge.
- If you're curious I might occasionally reveal insider secrets, like practice tips, unconventional (ie: normally pricey) fingerings for scales and arpeggios, and fun warm-up licks and improv exercises.
- You'll have access to discounted (artist price) signed commercial CDs from my official recording archive.
Thank you so much for supporting my work.
(pic of my first 3 braid challah loaf in the sun, a bit unevenly braided, but so tasty)
Access to new works in rehearsal, including presentation of artistic and technical issues

Access to discounted artist price signed CDs
About Lisa Moore
Hello Everyone and a HUGE Welcome!


I want to share my musical and artistic world with
you
.
Please check out the

SIX

TIERS
of support I've created:
Fan-Friend-Fabulous-Family-Phenome-Feast!I'm missing people, live concerts and interacting with audiences. I know everyone's feeling the crunch, however in exchange for your support, depending on the tier, you can enjoy
private on-line concerts, piano lessons, composer-performer workshops, mp3s, CDs, videos, rehearsal access, tips, insight, exchanging ideas, news, tickets, discounts, life-on-the-road experiences as well as tennis and bread* baking chats - if you want! Our 'new (getting old already) normal' begs for a new approach to
- staying in touch with the people who value what we do
- sharing our continuing artistic work
- sustaining the community
and just
being together
Since the pandemic lockdowns began, when all our concerts vanished, I have been
re-thinking
and re-orienting
what I can now offer the world. Rising to the challenges musicians are facing, (given no 'live' concerts on the horizon), I've been keeping myself pretty busy sharpening my online skills and tools. I have built a little
home recording studio
and
taught myself how to record - audio, video, and photography. I've been making some music videos for composers that have been 'keeping hope alive' (through their loyal employment), while learning new works for longer term CD projects. I've given some online guest lectures and festival coachings, and I'm teaching piano and composition tips one-on-one via zoom through
hireartists
. I've also learned how to bake bread, prune roses, and refine my drop shots on court.
Basically, I am currently
expanding my work
, reaching deeper and further into a wider sphere on-line - mentoring, teaching, exploring new technology, new repertoire, new techniques, improvisation, composition, commissioning, recordings, videos, and (naturally) performance.
Over the last 4 decades I've been performing, commissioning, and recording music - as a classically trained
pianist
- often using my vocals, text and dramatic elements - mostly within the new and experimental side of the concert music business. I have collaborated with over
250
living composers
and
recorded more than
40

commercial album

s

.
Having been around the world a few times and back, performing in venues of every shape and size with an incredible array of artists, I've experienced a very diverse range of music from the latest genre-busting creations 'hot off the press' to classical works by composers like Bach, Beethoven, Schumann, and Janáček.
It is quite intimidating at any time to ask for support, however, these times are unprecedented - with no concerts or tours for the foreseeable future. Patreon provides a vital support mechanism for artists and it will allow me to share the innovative and creative world we have built up over many years together -
and want to continue
.
Patreon
enables me to keep going with what I do best.
Thank you for considering supporting my work!
Any amount helps to keep it all going.


(FYI you can opt in or out, decrease or increase at any time)
And p
lease explore my music making on line.
Website
www.lisamoore.org
.
Spotify
https://open.spotify.com/artist/2rFj4PhcyhhacY9MAMXvT2
YouTube
https://youtube.com/user/pianomoore
Soundcloud
https://soundcloud.com/lisa-piano-moore
Facebook @lisamoorepiano
Twitter @lisapianomoore
Instagram @lisapianomoore

Here's my looong official bio (in case):

Lisa Moore
's playing has been singled out by
The New York Times
for its "life and freshness" and "fragility and tenderness". Her performances combine music and theatre with expressive and emotional power – whether in the delivery of the simplest song, a solo recital, or a fiendish chamber score. Described as 'the wonderfully lyrical pianist' in
TimeOut New York
and 'visionary' in the
The New Yorker, Pitchfork
claims "she's the best kind of contemporary classical musician, one so fearsomely game that she inspires composers to offer her their most wildly unplayable ideas".
This multi-faceted pianist and avid collaborator won the
silver medal
in the 1981
Carnegie Hall International American Music Competition
. Based in New York City since 1985, she has released 10 solo discs, ranging from
Leoš Janáček to Philip Glass
, and more than thirty collaborative discs (on labels: Cantaloupe, Tall Poppies, Orange Mountain, Irreverence Group Music, Bandcamp, Sony, Nonesuch, DG, BMG, New World, ABC Classics, Albany, New Albion, Starkland, Harmonia Mundi). Her 2016 disc
The Stone People –
featuring the music of John Luther Adams, Martin Bresnick, Missy Mazzoli, Kate Moore, Frederic Rzewski, and Julia Wolfe – was selected by
The New York Times Top Classical Albums 2016 and Naxos Critics' Choice 2017
. Moore's recording of
Ishi's Song
by Martin Bresnick (Stone People CD) was ranked no.4 in the 2020 Naxos
Best of Indie Classica
l. Her 2015 collaborative Steve Reich
Music for Eighteen Musicians
with Ensemble Signal made
The New York Times
Top Classical Albums 2015
list.
Gramophone
writes of her solo 2015
Mad Rush Philip Glass
disc "what becomes abundantly clear from listening to almost any bar on this recording is Moore's highly developed, intuitive and nuanced approach to this music, one which has been allowed to evolve and refine over a number of years".
Lisa Moore was the founding pianist for the
Bang On A Can All-Stars
from 1992-2008 and, with them, the winner of Musical America's 2005
Ensemble of the Year
award. Given a special passion for the music of our time, she has worked with
over 250 composers – including Iannis Xenakis, Elliot Carter, Philip Glass, Steve Reich, Meredith Monk, Frederic Rzewski, Ornette Coleman, Jonny Greenwood, David Lang, Don Byron, Martin Bresnick, Elena Kats-Chernin, Paul Grabowski, Kate Neal, Thurston Moore, Missy Mazzoli, Hannah Lash, and Julia Wolfe.


Enjoying diverse collaborative projects throughout the globe, Lisa Moore has performed with a large range of musicians, ensembles and artists – the
London Sinfonietta, Bang on a Can All-Stars, Steve Reich Ensemble, New York City Ballet, Chamber Music Society of Lincoln Center, Australian Chamber Orchestra, Sydney Symphony Orchestra, and the American Composers Orchestra.
She is a member of Grand Band, Ensemble Signal, Tempus Duo, TwoSense, and the Paul Dresher Double Duo.
Lisa Moore has played
concertos
with the London Sinfonietta, Australian Chamber Orchestra, Wesleyan University Orchestra with Sumarsam Gamelan, Albany Symphony, Sydney Symphony, Tasmania Symphony, La Jolla Symphony, Thai National Orchestra, Canberra Symphony Orchestra, Philharmonia Virtuosi, Monash Performing Arts Orchestra, Clocked Out, and the Queensland Philharmonic. She has performed
under the batons
of David Robertson, Leonard Bernstein, Bradley Lubman, Brett Dean, Richard Mills, Reinbert de Leeuw, Pierre Boulez, Jorge Mester, Benjamin Northey, Angel Gil-Ordonez, Steven Schick, and Edo de Waart.
Performing on some of the
world's great stages
– La Scala, the Musikverein, the Sydney Opera House, Carnegie Hall, and the Royal Albert Hall — Lisa's festival guest appearances include Lincoln Center, BAM Next Wave, Big Ears, Banff, Crash Dublin, Vienna, Graz, Trondheim, Rome, Venice, Palermo, Turin, Aspen, Tanglewood, Gilmore, Chautauqua, Huddersfield, Paris d'Automne, Shanghai, Beijing, Hong Kong, BBC Proms, Southbank, Uzbekistan, Leningrad, Moscow, Lithuania, Adelaide, Perth, Brisbane, Sydney, Canberra, Melbourne Metropolis, Israel and Warsaw.
Lisa Moore has also enjoyed
artistic curation.
She produced Australia's
Canberra International Music Festival
2008
Sounds Alive
series, importing artists from around the world for 10 days of events at the versatile
Street Theatre
.
Born in Australia, Lisa grew up in Canberra, London and Sydney. She began piano at age 6 and studied formally at the Sydney Conservatorium, University of Illinois, Eastman School of Music, SUNY Stonybrook, and in Paris with Yvonne Loriod-Messiaen. Based in New York City and New Haven Lisa teaches at Yale-Norfolk Summer Festival of Music
New Music Workshop
and has been a regular guest at the Australian Academy of Music, Melbourne.
Lisa Moore is a Steinway Artist.
www.lisamoore.org


Thank you for reading and for your considered support!
I hope to join with you here, or if not here, then somewhere down the road.
Stay well, stay safe and
l
et's go!
Lisa
* bread because, like music, it's a metaphor for life.
Profile photo by Yumiko Izu
Cover 'action' photo by Peter Hislop
Become a patron to
Unlock 54 exclusive posts
Connect via private message
Recent posts by Lisa Moore
How it works
Get started in 2 minutes