Lisa Snellings
is creating : An Art Book About Fear, and A Poppet Tarot
Select a membership level
How I do the things. And sometimes Why.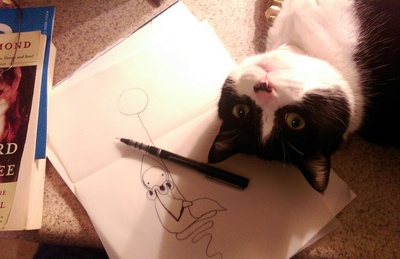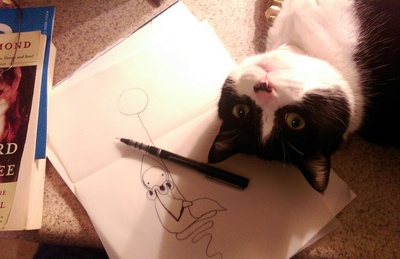 You will be a Patron! You'll get to be part of the day to day process through my Patrons-only feed.  I'll use pictures, video and writing to show the day's progress.
There may be cats.
Participate! Fun Downloadable Stuff!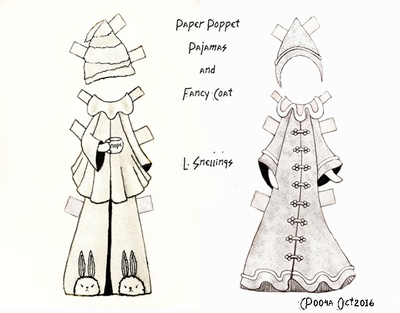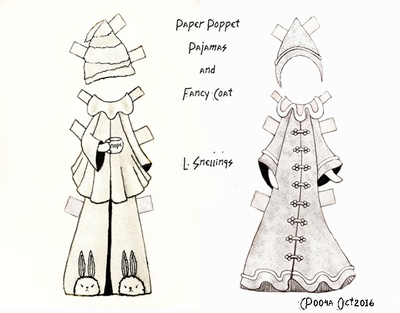 Fun downloads you can color, cut, upcycle and share. AND you can post your creations on the Poppet Planet Facebook page.  And access to my Patron feed from the previous tier.  And my deepest thanks!
The Room Inside My Head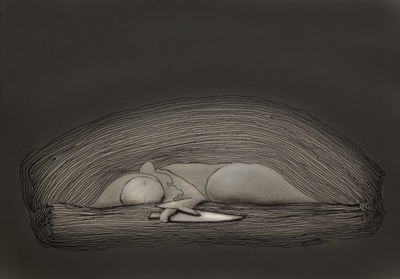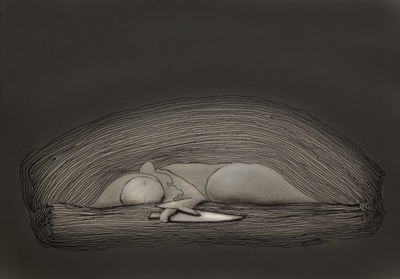 You'll get the deeper story. And downloads exclusive to this tier. More behind the scenes stuff.  I'll  share inspirations and insecurities as they happen.  Even the embarrassing ones. And you'll get Tier I and Tier 2 also.
About Lisa Snellings



   Okay, so you've watched the video and seen what I want to do. 
Here's the thing.  I can't do this without you.  Currently, I support my household and art by making individual poppets by hand. 
   Every day.
  As much as I love poppets, making them and selling them in my Etsy shop doesn't provide enough resources for me to make any other art. 
   I've reached that place artists find themselves in which, after twenty five years I know  what I've been trying to say -- what I want to say -- and I'm ready to take the work as far as it can go.
   You will gain something special by being part of this process.  If you're reading this now, it's likely you've already connected in some way.  And if you're reading this, you probably know me, and know I'm prolific and dedicated and don't give up.
    From the moment I began, I've been in love with the work, the processes, the examination of and love for this world, life and all its creatures, especially my fellow silly humans.  I need to see what I can do with more time,  resources, and the breathing space your support will help provide.
   I'm also asking you for an opportunity to delight you, engage you, make you laugh, break your heart, and share my work space and process with you through my Patreon feed, while I make these things.   The projects are outlined in the goals. 
   Please take a moment and watch the Night Birds video. You'll be entertained by the images and the  great music donated by my friend Christophe Heral (Rayman).  Don't forget to check out the rewards.  You can be a part of this for as little as $1 per month. 
   Thank you for taking the time to consider supporting my work.


$1,433.25 of $2,500
per month
Night Birds
   What I've accomplished so far:  The video above features art from this book project.  Night Birds is an exploration of our deepest fears.   Because ghosts were my first childhood fear, the first chapter is titled, "Spooks."
 Other chapters include, "War," "Sadness," "Death," "Loneliness," and, "The End of the World."  Don't allow these brooding titles to mislead you--the charm and humor of this book make it thought-provoking and uplifting.
  What I want to do: I want to finish this book. " Night Birds"  is a collection of lyrical expressions very dear to me.  As we silly humans share so much in common, I have every reason to expect you will find something of yourself in here too.  If you love my expression through Poppets, this book expands that conversation.
  Your part: Your support will allow me to be less factory and more artist. This is explained in more detail in the "Poppet Making Upgrade" goal.
It will also allow me to get improved equipment for photography and specialty tools and software.
 You will get:  To be a part of the process as I share images, videos, how-to tips and personal insights as I go.
  The result will be a unique book of art and ideas that you'll enjoy over and over, and possibly will help you laugh at your fears.
3 of 3
Become a patron to
Unlock 192 exclusive posts
Connect via private message
Recent posts by Lisa Snellings
How it works
Get started in 2 minutes