Select a membership level
Vintage Sheets
You'll receive
a link to a monthly high-res digital vintage collage sheet
, plus all the sheets posted since I started on Patreon, and access to all my patron-only updates.
Here's the link
 to all 50+ sheets.
Your Name in Lights
You'll be listed as a patron on Go Make Something and Mixed Media Club, and receive everything listed at all the previous reward levels.

10% Discount
You may request a unique-to-you discount code for 10% off the cost of anything offered for sale at Ten Two Studios and the Ten Two Studios Etsy shop

About Lisa Vollrath
HOW THIS WORKS:
If you enjoy my artwork and videos,
and would like to support them, 
pledge $1 or more per month
,
and receive patron-only perks in exchange.
What is Patreon?
It's a way to support creators for making the stuff you love.
It's like Kickstarter, but for artists who create things daily or weekly.
What is a Patron?
A friend who wants to help.
A fan who wants to show their enthusiasm.
A reader who wants to see more, more often.
A collector who wants art.
A budding artist who wants education.
A supporter who wants to see me do big things.
Where Does the Money Go?
This Patreon page supports:

About Me
My name is Lisa, and I've been writing how-to lessons for artists for more years than I care to count. I have over 150 creative how-to lessons posted at 
Go Make Something
, and sell kits, digital projects, and teach classes at 
Ten Two Studios
, where there is also a small selection of free how-to stuff posted.
Over the years, my how-to writing has evolved with the tools available. When almost nobody had a blog, I was blogging my heart out at Go Make Something, posting new how-to lessons weekly. When digital publishing became easier, I was writing the digital 'zine 
The Monthly Muse
. Now, I'm teaching online classes at Ten Two Studios, using videos, which wasn't even a possibility when I started the business over a decade ago.
If you support me here on Patreon, I'll be able to make more videos, and post them on YouTube, and also on 
Mixed Media Club
, where they'll be free for anyone who wants to watch them. Some of them will be technique oriented, and some will be fast motion speed throughs of me doing whole altered book or art journal pages. All of them will give me an excuse to stand at my work table and play.
Pledge a little monthly support, and watch what happens...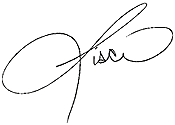 Questions & Answers:
How often will you add new videos?
My original plan was to do one or two new videos a month, but I generally upload more than that.
How often will I be charged?
You will be charged at the end of each month. You can learn more about how all this works in
the Patreon FAQ
.
Do I see fewer videos if I pledge less?
No. I don't currently make use of the Patreon function that allows me to limit visibility of posts based on pledge amounts. Whether you pledge $1 or $100 per month, you'll see the same content. Higher pledges might make you eligible for more perks, so you might want to consider that when you're deciding how much to pledge.
Why are you asking for my shipping address?
If your reward includes things like postcards or artwork, I need the address so I can mail them to you. If it doesn't, well, you never know when I might get a wild hair, and want to mail out something to all patrons. You don't want to miss out on that!
When 50 patrons support this page, I'll ask who wants a piece of original art from me, and work my way through the list of people who put their hands up. A real piece of art, to frame and hang on your wall!

(This goal was completed in June 2020, and artwork was mailed in August 2020. I will not be repeating this offer if patronage falls below 50, and then rises above it again.)
1 of 2
By becoming a patron, you'll instantly unlock access to 845 exclusive posts
By becoming a patron, you'll instantly unlock access to 845 exclusive posts
Recent posts by Lisa Vollrath
How it works
Get started in 2 minutes