Little Skein
is creating the Build Empathy book & yarn club
Select a membership level
Pay what you can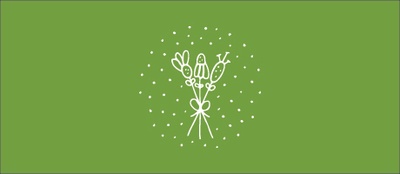 This is a discounted membership for those who need it. Pay what you can, starting at $1.

Monthly book selection & reading guide

Moderated book discussion
Book club member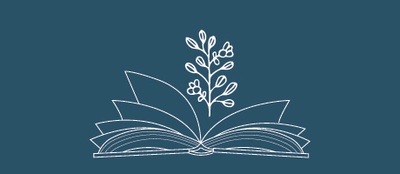 This level of support ensures that Kathy and I are paid for our time to create community and content.
Monthly book selection & reading guide

Moderated book discussion
Book club member + yarn
Limited (1 remaining)
This level is for makers who want to be part of the book club and receive a special yarn package to commemorate their reading. Each month, the yarn is created by a guest dyer of color, who receives $28 of your Patron's fee.

Shipping for your monthly package

Monthly book selection & reading guide

Moderated book discussion

Skein of fingering weight yarn
About
I'm Anne Vally, on the left. I'm a maker, knitter, and artist. Kathy Clark, a fellow knitter and children's librarian is on the right.
For the past 7 years, I've run an online shop,
Little Skein in the Big Wool
, where I create and sell handmade knitting kits, illustrated project bags, and hand-dyed yarn. Over the past year, I've increasingly grown my community around my anti-racist and inclusive values. One of these projects is a book club I created with my friend and colleague, Kathy, who is a children's librarian, educator, and woman of color. Together, in the spring of 2019, Kathy and I gathered just over 100 knitters to read a trio of diverse middle grade and young adult books.
With Kathy's intellectual leadership, this club became, quite literally, life-changing for me. The books she chose spoke deeply to me and modeled for me new ways that I could show up for people of color and help create change.
We now want to give the book club a more permanent home on Patreon.
Fiction builds empathy.
Kathy and I are particular enthusiasts of children's literature, a genre that contains some of the most beautiful, moving, and elegantly told stories in all of literature. There is a powerful
movement to publish diverse books
within the children's literature field and, as a result, there are so many new, creative, and compelling books by authors of color at the middle grade and young adult reading levels.
Kathy and I believe reading diverse books is important not just for children and teens, but for adults like you and me—and especially for white adults.
As
Dr. Rudine Sims Bishop
explains in her seminal article,
Mirrors, Windows, and Sliding Glass Doors
, "People from dominant social groups ... need books that will help them understand the multicultural nature of the world they live in, and their place as a member of just one group, as well as their connections to all other humans."
We believe that reading diverse books is a critical way to become more informed and brave about race.
How does the club work?
Each month, on the 1st, we announce the book selection for the following month, so you have 4-6 weeks to get a copy of the book and read it. The book will always be a middle grade or young adult book written in "own voices," meaning authors who are of the race, culture or perspective they are writing about.
Each book club member (Patron) receives:
Our rationale for why we've chosen the book
Kathy's reading guide and/or questions to consider as you read
Invitation to an end-of-month Zoom gathering with Kathy and Anne to discuss the book or simply spend time making together
If you would also like a yarn package to commemorate your reading, there's a special tier for this as well, and your yarn is commissioned from a dyer of color.

How is your membership fee used?
I have three guiding principles where anti-racism, learning, and money are concerned:
1. Learn about anti-racism from people of color.
2. Fairly compensate my teachers.
3. White people should not profit from anti-racism learning or teaching.
I've turned these principles into action as follows:
Your Patreon support is for this book club in particular, not my work in general. The club's goal is community and learning from educators of color.
The club will always be led by a person of color. 80% of net Patreon revenue goes to this educator, and 20% to me for my time to run the club (with a cap). Actual expenses are always at cost. Each month, I share details on the numbers of Patrons, total revenue received, and how it's been used.
What are our roles?
While the idea for the Build Empathy book club is mine, Kathy is the intellectual force powering it. She recommends what we read, vets suggestions, creates our reading guide, and moderates the online discussion thread.
My role is to gather book club members and provide administrative support, transparent financial accounting, and enthusiastic participation in the club.
Kathy and I work together to maintain a safe and anti-racist space that will enable us to build community and have meaningful, respectful and sometimes challenging conversations. Kathy and I co-host the monthly Zoom gathering.
Everything about this club, from the discussion to the reading guides to the yarn, is stitched together with hope and belief that change is possible.
Our goal is to build a community of makers who read and discuss powerful, diverse works of children's literature, all in service of building empathy and becoming more anti-racist.

1 of 1
By becoming a patron, you'll instantly unlock access to 13 exclusive posts
By becoming a patron, you'll instantly unlock access to 13 exclusive posts
Recent posts by Little Skein