Susan Harden at Live and Breathe Horses
is creating video and awareness about giving horses a voice
Select a membership level
Live and Breathe Horses Member
As a Live and Breathe Horses Member you have full access to all of the content, mainly videos, posted exclusively here on Patreon as well as membership to our community in here.
I will be looking at our relationship with our horses, how our state of being influences them and how we can be more effective and respectful in our communication to build a more authentic connection.
Up close and personal exclusive videos
Live and Breathe Horses Supporter
Welcome to Live and Breathe Horses Supporters. You have all the benefits from the membership tier plus an additional bonus of 10% off all our online courses in gratitude of your generous contribution. I am excited to share some ot the behind the scenes work that goes into the Youtube channel as well as my own personal journey in horsemanship and life which are inextricably linked .
Up close and personal exclusive videos

10% discount on our online courses
Live and Breathe Horses Collaborator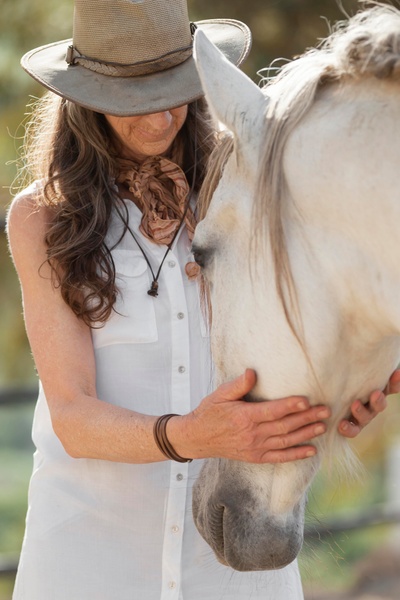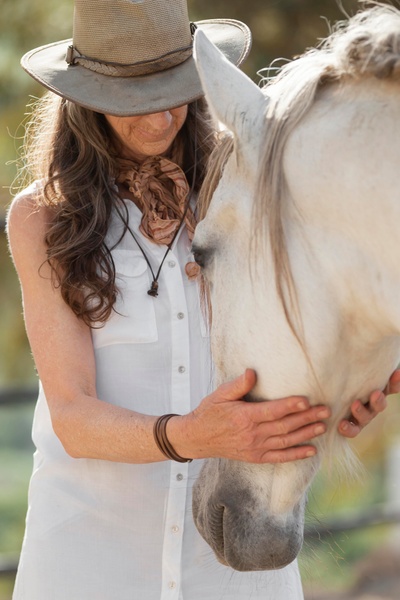 I am excited to invite you to join Live and Breathe Horses Collaborate .
You have access to all the benefits from the member and supporter tiers plus, you can join our monthly live calls on the 1st Sunday of each month.  This will be a safe place where you can ask me questions, find support  and share your own journey or experiences as and when it feels right for you.  I am deeply grateful for your interest and support of my work and honoured to have you on board for the birth of Fundacion Bondad -  a charity I am setting up to bring horses and humans back home to their hearts.
Up close and personal exclusive videos

10% discount on our online courses
About Susan Harden at Live and Breathe Horses
Welcome to Live and Breathe Horses
My name is Susan Harden, I have been a horse lover since childhood and have spent most of my life looking for ways to understand them better, exploring how interacting with them is healing for us humans and most of all enjoying simply being with them and sharing presence.
Although there are many different style of equitation, the base of good horsemanship ( horse-human-relationship ) is always the same and what matters most to the horse never changes... How do we make him feel ? I am passionate about helping people understand and learn to adjust their state of being to be able to relate in a more meaningful way for the horse. The better we can communicate and connect the safer we are and the more pleasure both horse and human experience in their interactions. This leads me right into my mission of Giving Horses a Voice... by that I don't mean telling stories but in a very practical way, noticing, for example,  when the horse is saying its too much and exploring how we can get better results by doing so much less... and doing it with good feel and timing. Horses , like people, respond very well to being seen and therein lies an important part of building trust.
It is important to remember that horses only do 2 things - what they think we are asking or what they need to do to defend themselves. In the first case the tricky bit is that what we think we are asking is not always aligned with our body language and the feel we are giving to the horses who will respond to the latter and then we think they didnt do what we asked. In the second case they go into fight, flight or freeze. In both cases it is working on ourselves which will make the biggest difference to our horses and that is why the main focus of my work now is helping people be more aware of the feel they are presenting to their horses. 

Here on Patreon I will be taking a more personal behind the scenes look into my life and learning with my horses here at my farm in Andalucia, southern Spain, going beyond what I share in the more public domain of my Youtube channel. 
I am delighted and honored that you take the time to look into our ( me and the horses ) humble offerings.
By becoming a patron, you'll instantly unlock access to 11 exclusive posts
By becoming a patron, you'll instantly unlock access to 11 exclusive posts
Recent posts by Susan Harden at Live and Breathe Horses
How it works
Get started in 2 minutes