Livicole Cosplay
is creating Cosplay, Boudoir, Lewd Content
About Livicole Cosplay
HELLO AND WELCOME TO MY PATREON!
Thank you so much for stopping by! My name is Livicole (you can also call me Liv, Livi or Olivia!) ♥
I'm a cosplayer, costume maker, model, sometimes streamer? Idk,I like to make stuff and take pretty pictures! I started cosplaying in 2015, but it wasn't until 2017 that I really started to take it "seriously" and focus
ALL MY TIME AND MONEY AND LIFE
on it. I make costumes ranging from "big" armor builds, to small casual characters, and yes, boudoir cosplay! I really love pushing myself to not only create bigger and better costumes all the time, but to create
as many as possible.
 No joke - I created
38 costumes
in 2018, not including boudoir or swimsuit cosplays!
Instagram
 |

 
Facebook
 | 
Twitter
 | 
Twitch
 |
Etsy
 | 
Print Store


Please know
that it took a lot for me to start up a patreon. I've been very hesitant about it for a long time, and I am in no way expecting many people to sign up. However, those of you that do choose to,  I am
SO FREAKING
grateful for the support and will honestly never be able to thank you enough! Your support will help me to keep making costumes, keep doing photo shoots, going to conventions, and just in general to be able to share more content with you all.
As I do not feel right locking my regular cosplay content behind a subscription service (and since Instagram shadowbans me for posting any of my lewd content),
I will be using Patreon as a platform to share my boudoir and lewd cosplays/modeling only right now
. There will still occasionally be non-lewd cosplay rewards, whether it be extra photos from a shoot I really liked or PC/phone wallpapers,
but you can expect the majority of my rewards to be boudoir/lewd.
If that's not your thing, I totally understand! There are other ways to support my costume making like Ko-Fi or my Amazon wishlist!
Unfortunately, cosplay is not my full time job, and it is a very time-consuming expensive hobby. As such, I am keeping my rewards very simple for now
. 
Should enough of you guys want more prints, stickers, or any other kind of physical rewards in the future, that is definitely something I am willing to consider doing! For now, I just want to be able to bring you
EVEN MORE
content than what I post on my Facebook/Instagram/Twitter.
**Sharing the exclusive photos you get anywhere or with anyone is a bannable offense! These rewards are for my Patron's eyes only - if anyone ever messages you asking you to share the photos with them, please let me know immediately!**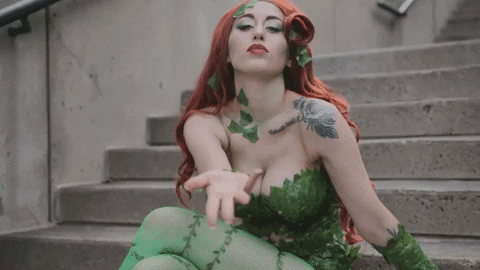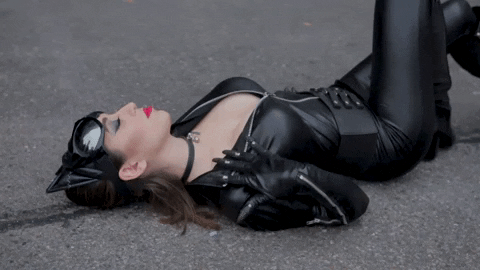 Even if you can't become a patron, your support just by simply liking, commenting on and sharing my content is very much appreciated.
♥♥♥♥

As mentioned, I will only be using Patreon as a platform to share my boudoir and lewd cosplays/modeling right now, so all of my tiers aside from the Tip Jar can expect to get some kind of boudoir/lewd content! If you want access to the MOST lewd content - exclusive boudoir/implied shots (
NEVER NUDES
), boudoir selfies, and behind the scenes video clips and photos from boudoir photo shoots, sign up for the
boudoir+ tier or prints tier
! My boudoir+ tier is currently
the most popular tier
 I offer, so check out what all the hype is about!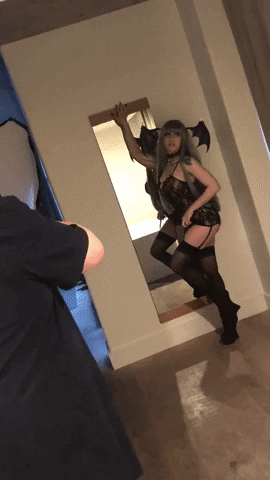 GIF video clips by:
Poison Ivy & Catwoman: @ktlfilms
Photos by:
Midnight & Toga: @livicolecosplay
Zelda: @amiephotos
Black Cat & Aries: @lienad.photo
Quiet: @bquezadapd
Morrigan Swimsuit: @parker_photography_
General Beatrix: @davidsohno
Eileen: @vfxportraits
Harley Quinn: @mdavidphotography
Boudoir Morrigan & Boudoir Asuka: @graceandshinephoto
Select a membership level
Recent posts by Livicole Cosplay