JSV art
is creating fine art living pictures
Select a membership level
Gateway
Your support counts for to reach my goal. 
Access to the Diary of the Cinemagraph Artist
Follow the shooting trip for Living Canvas (when I reach my goal on Patreon)
Boarding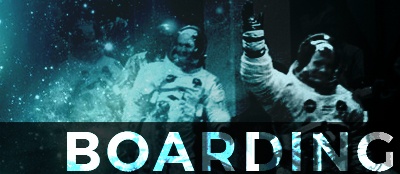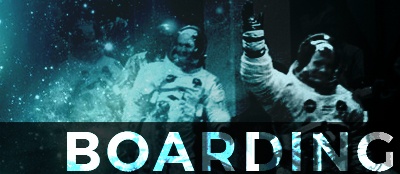 Together we're ready to go far away…
Receive one artworks - > Living Canvas in HD per year
Access to the Diary of the Cinemagraph Artist
Follow the shooting trip for Living Canvas (when I reach my goal on Patreon)
About JSV art
Is time to spread my art! With you!
My name is Jean-Sebastien Veilleux (JSV). I'm from Quebec, Canada. Over the years, I have developed a process and art style to create a new kind of living artworks. I've named it
Living Canvas
because of this idea that I had in my mind ; making high quality fine art of living picture for a frame on LCD screen.
Now it's time
to spread my art
to keep creating and making it accessible to those whom appreciate arts.
Il est temps de diffuser mon art! Avec votre aide!
Je m'appelle Jean-Sébastien Veilleux (JSV). Je viens du Québec, au Canada. Au fil des ans, j'ai développé un processus et un style artistique pour créer un nouveau type d'œuvres d'art vivantes. que j'ai nommées
Living Canvas
. Il s'agit de tableaux d'art animé de haute qualité pour des cadres intégrant un écran LCD.
Il est maintenant temps de diffuser mes oeuvres et de continuer à en créer d'autres pour les rendre accessibles à ceux qui apprécient les arts, et ce, grâce à votre aide!
(Suite du texte français au bas de la page…)
> IMPORTANT : Tous les montants affichés sont en dollars USIntro video.
English version coming soon.

WHAT'S LIVING CANVAS ?
Isn't just a photo Isn't just a video. It's the best of both
The
Living Canvas
as the name says is a moving pictures in a perpetual loop. It's a contemplative artworks for the LCD frame that values your interior design at a superior level. I created those fine arts moving pictures for LCD displays frame (HD and 4K) for your office or your home.



MY VISION OF LIVING ART ?
I 'm creating fine art moving picture of dreamlike scenes inspired from landscapes of nature and urbanity.

In my artworks I explore and playing with the secondary realities and the dimensions of time to create celestial poetic and contemplative scenes. I often use black and white for his evocative force and his timelessness. I'm combining different photography and videography and post-production techniques to create my own vision of art.
YOUR BENEFITS TO SUPPORT ME
There are several advantages to support me.
As Patreon you can follow me on my journey of my creative process or usefully receive unique works of Living Canvas creation. 
In addition to all the benefits of supporting an artist in his creativity, with your contribution, you will receive new high quality living artworks monthly. 
At the most high level of your contribution I will create unique and personal Living Canvas artwork for you.
Then you can witnessing my evolution and my artistic practical.
So helping me is supporting the evolution of the art photographic and the new technology of image.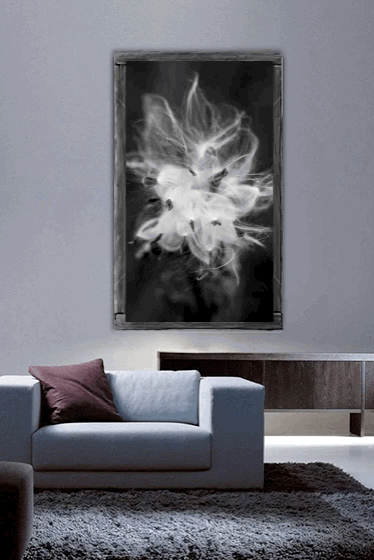 WHY PATREON ?

With Patreon you can be like a producer and collaborate with me to help evolving a new kind of photographic pictures.
I need the support of the best Patreons who believe in destiny and in the help of each other. Someone who could help achieving noble goals and the evolve of a new art.
WHERE YOUR MONEY GOES ?
Your contribution will allow me to make new artworks of living canvas in many places. This will help me to go on the most wonderful and unusual places and landscapes to capture innovative scenes.
Your support will give me the opportunity to push forward the awesome possibility of my artistic vision and the new technique I've developed for making
Living Canvas
.
Also this will allow me to do post-production work on the spot to deliver the artworks in real time. It will also help me for other fees like modeling and assistance as needed.
WHO AM I ?
I grew up with a father artist photographer. I have been learning when I was young the profession of photography. I was the leader and art director of my own company in graphic communication from the 90's to the beginning 2000's.
Now, I am an independent creator. I travel to evolve my art. I received grants from the local government to make my own artistic projects and I frequently have exhibitions in local museums.
I'm collaborating with other artists around the world. I collaborate with them to realize projects as a photographer. These opportunities allow me to evolve rapidly and open my mind to many possibilities in modern creation.
HERE IS WHY YOU SHOULD HELP ME
Because I'm a passionate creator who is motivated to innovate in art.
Because I'm an artist who benefit from a status of professional artist. 
Because I have all the gears to make higher quality art work.
Because I've developed a personal art style and my own vision of the decorative artworks of the future the ''Environmental Art Engagement''
BY BECOM MY PATREON AND HELP CONCRETELY OUR ENVIRONMENT
And since I am an ecologically engaged artist, I create ecological art projects exhibited in museums and galleries. My goal is mainly to raise awareness of our impact as a modern society on the environment.
That is why by giving me your support you take directly to concrete actions for our environment.

So for every $ 100 received on Patreon (for a period of one year) I pledge to root out a object polluting from the river shores. I will use these materials / objects to create a artwork (cinemagraph) dedicated to recognizing your involvement. This artwork will be sponsored by the Patreons who will have supported me between 2018 and 2019. (This will be mentioned during the broadcast.)
It's time for you to choose the level of involvement with me. See them package in the band of the right from the top: —— >
---- Version française ----
QU'EST-CE QUE LIVING CANVAS? 
Ce n'est pas une photo ce n'est pas une vidéo; c'est le meilleur des deux.
Comme son nom l'indique, Living Canvas (tableau vivant) ce sont des tableaux d'art numériques qui révèlent des oeuvres photographiques auxquelles s'ajoutent une mouvance en boucle perpétuelle.
Ce sont donc des œuvres d'art contemplatif que je crée pour être diffusées sur des écrans (LCD HD, 4K) valorisant le design d'intérieur de votre bureau ou de votre maison.

MA VISION DE L'ART VIVANT
Je crée des images en mouvement, des scènes oniriques inspirées de paysages naturels et urbains.
Dans mes œuvres, j'explore et joue avec les réalités secondaires et les dimensions du temps pour réaliser des scènes où se côtoient la poésie et la contemplation.
J'utilise souvent le noir et le blanc pour leur force évocatrice et leur intemporalité. Je combine différentes techniques de photographie, de vidéographie et de post-production pour créer ma propre vision de l'art.
POURQUOI PATREON ?
Patreon qui veut dire mécène (
personne qui aide financièrement, par goût des arts, un artiste, un réalisateur, un savant, un organisme de recherche, etc.
) est une plateforme qui permet à des créateurs de contenus de poursuivre leur art et de s'y consacrer à temps plein.
En choisissant de m'accompagner sur Patreon, vous devenez mon mécène. Par votre soutien financier mensuel vous m'accompagnez dans mon évolution artistique et son rayonnement. Un peu comme un producteur, vous contribuez à l'élaboration de nouvelles créations et à l'émergence d'un art moderne.
Je crois en la destinée des rencontres. Par conséquent, si vous êtes en train de lire ceci, vous êtes assurément le Patreon qu'il me faut : une personne croyant à l'art et à l'importance de soutenir un artiste dans l'atteinte de ses objectifs.
OÙ IRA VOTRE ARGENT ?
Votre contribution me permettra de réaliser de nouvelles œuvres dans de nouveaux lieux.
Cela m'aidera à couvrir les frais liés aux déplacements (dans des lieux de paysages en pleine nature ou en milieu urbain) et me libérer le temps nécessaire pour capturer de nouvelles scènes.
Cela me permettra également de couvrir des frais liés au travail de post-production, d'engager des modèles, de l'assistance au besoin et aussi, de diffuser mes œuvres.
Votre soutien me donnera l'opportunité de faire avancer ma vision artistique et d'amener encore plus loin la nouvelle technique que j'ai développée.
VOICI VOS AVANTAGES
À
M'OFFRIR VOTRE
SOUTIEN
Il y a plusieurs avantages à me soutenir. (voir la description des forfaits offerts).
En tant que Patreon, vous pourrez me suivre à travers mon processus créatif (Journal d'un artiste en Cinémagraphe)
En plus de tous les avantages de soutenir un artiste dans sa créativité, vous pourriez recevoir une œuvre numérique Living Canvas sur une base mensuelle.
Également, au plus haut niveau de contribution, je créerai une œuvre unique pour vous.
Apprendre comment je réalise mes scènes.
Votre nom pourrait aussi être cité comme donateur lors de mes expositions et diffusions.
M'offrir votre soutien, c'est participer à la fois à l'évolution de l'art photographique, à l'émergence d'un type d'art différent et au rayonnement de mes créations. Vous serez aux premières loges pour assister à mon évolution et à mon déploiement en tant qu'artiste.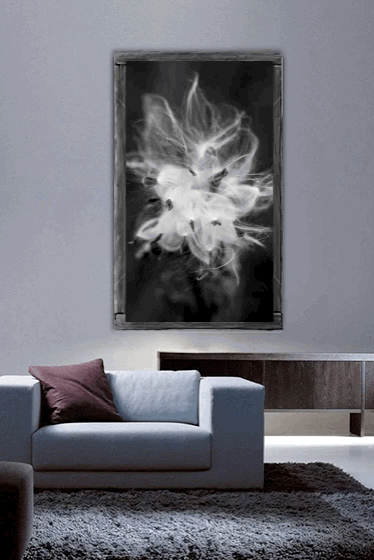 QUI SUIS-JE ?
J'ai grandi avec un père artiste photographe. J'ai développé mon regard photographique tout jeune et appris le métier de photographe auprès de lui. J'ai été dirigeant et directeur artistique de ma propre entreprise en communication graphique des années 90 au début des années 2000.
Maintenant, je suis un créateur indépendant. Je voyage pour faire évoluer mon art. J'ai été récipiendaire de subventions pour réaliser mes propres projets artistiques et j'expose dans des musées et des endroits culturels.
Je collabore avec d'autres artistes de partout dans le monde pour réaliser des projets en tant que photographe. Ces opportunités me permettent d'évoluer rapidement et de m'ouvrir à de nombreuses possibilités dans la création.
VOICI POURQUOI VOUS DEVRIEZ M'AIDER
Parce que je suis un créateur passionné qui est motivé à innover dans l'art. 
Parce que je bénéficie d'un statut d'artiste professionnel. 
Car je possède tous les atouts et équipements pour créer des œuvres d'art de qualité supérieure.
Parce que j'ai développé un style artistique personnel et ma propre vision des œuvres décoratives du futur.


EN DEVENANT MON PATREON VOUS AIDEZ CONCRÈTEMENT NOTRE ENVIRONNEMENT 
Puisque je suis un artiste écologiquement engagé, je crée des projets d'art écologique qui sont diffusés et exposés dans des musées et des galeries. Mon but est principalement de sensibiliser la population à propos de notre impact sur l'environnement, en tant que société moderne.

C'est pourquoi en m'accordant votre soutien, vous prenez directement part à des actions concrètes pour notre environnement.


Donc pour
chaque tranche de 100 dollars reçus sur Patreon
(sur une période d'un an) je m'engage à
extirper des matières/objets polluantes des berges
du fleuve St-Laurent. J'utiliserai ensuite ces matières/objets pour
créer une oeuvre
(cinémagraphe) dédiée à la reconnaissance de votre implication et votre support accordé sur Patreon.
Cette oeuvre sera diffusé
e
pour vous remercier de votre soutien financier
lors de
mon entré
e
sur Patreon entre 2018 et 2019.
Il est temps de choisir votre niveau d'implication. Choisissez un forfait dans la bande à droite en haut de la page : —— >
> IMPORTANT : Tous les montants affichés sont en dollars US
$297.88 of $2,500
per month
My first goals on Patreon is to create and release one or more artwork (Living Canvas) per month. Because is a lot of time do to this kind of art work and I have to move to different places, this represents a significant expenses. Also I need to making a web video gallery, to do researchs and creating anothers designs for the art frame. To beginig I need $ 2500 a month to accomplish all that.

Mon premier objectif sur Patreon est de créer et de publier une ou plusieurs œuvres (Living Canvas) par mois. Parce qu'il faut beaucoup de temps pour ce genre de travail artistique et que je dois me déplacer sur différents lieux. Cela représente des dépenses importantes. J'ai aussi besoin de créer une galerie de vidéos sur le Web, faire des recherches et de créer d'autres design pour le cadre d'art. J'ai besoin de 2500 $ par mois pour accomplir tout cela.


1 of 1
By becoming a patron, you'll instantly unlock access to 15 exclusive posts
By becoming a patron, you'll instantly unlock access to 15 exclusive posts
How it works
Get started in 2 minutes