Thank you so much for stopping by! I am Liz and I create the Things. We tell stories like this: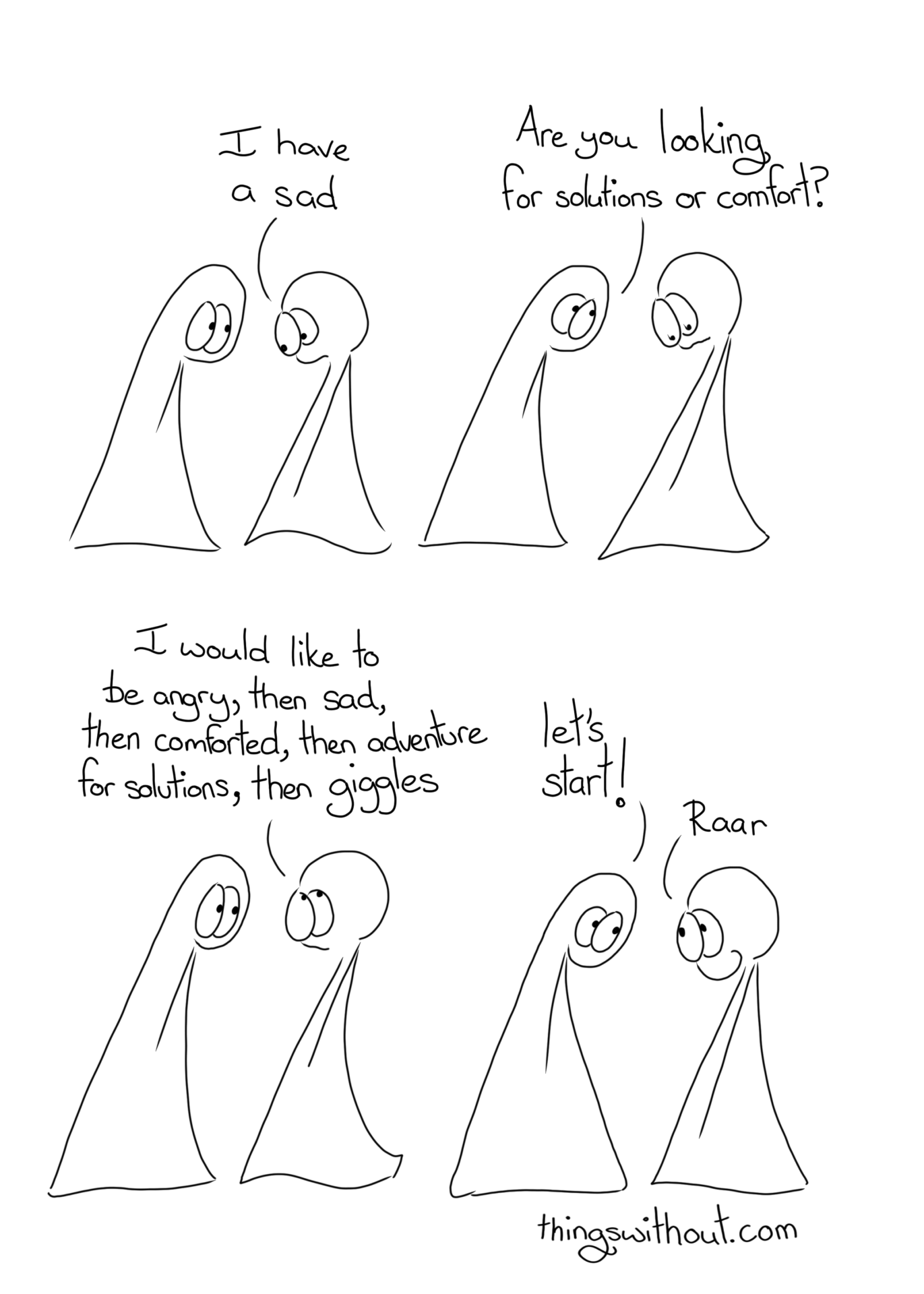 The Things, an all ages comic about creatures who are kind, first went live June 27 2012 (
thingswithout.com
). I had a feeling they were something special, but I would never have imagined just what a gift they have been. Making them has been work I've been able to attend to when nothing else worked and they have seen me through good times and bad. It's an honor to hear stories from fans of the comic who have told me how my comic has brought a little sunshine to their day.
Five years in, over 500 comics in, and full of so much gratitude to the folks at conventions or online who tell me they like what I do and I am ready to call myself an artist. I'd love your help to deepen the work I do with the Things and send more thingly kindness into the world.
Patreon is a place where you can directly support the arts for as little as $1 a month. You don't just support the arts financially, but can be part of the creative community that inspires me and helps me grow as a creator. I love to create with a sense of service. You will be MUSE FUEL (which is not quite the same as moose fuel but still sounds pretty cool).
I would love your support. Please check out the rewards and please help me spread word of the
Things
far and wide.
Thank you for being part of something special.