LoliZen Entertainment
is creating Land Of Chaos Online 2 : Revolution
Select a membership level
Little supporter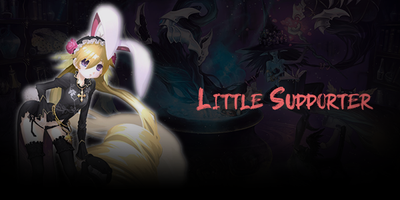 •Earn discord role "Donator"
•7 Day +%50 EXP boost
•You can get permanent early access code.
•1 Inventory Slot Bag(5 Slot opens per bag)
-Stackable per month while subs:
•400 Battle Gold + 50 Bonus
Includes Discord benefits
Best Supporter
•Earn discord role "Best Donator"
•14 Day +%50 EXP boost
•You can get permanent early access code.
•2 Inventory Slot Bag(5 Slot opens per bag) + 1 Depot Slot Bag(5 Slot opens per bag)
•Free costume boxes.
•Gift/Tradable key 2x
-Stackable per month while subs:
•Permanent seasonal Profile Frame per 3 month
•800 Battle Gold + 225 Bonus
•50 Red Diamond(Ruby) +20 Bonus
Includes Discord benefits
Most Valuable Supporter
Limited (9 remaining)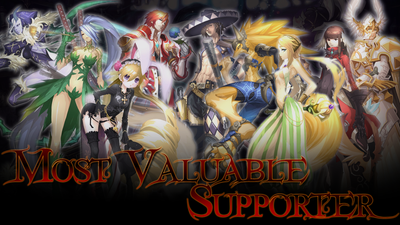 •Earn discord role "Most Valuable Donator"
•14 Day +%100 EXP boost
•You can get permanent early access code.
•3 Inventory Slot Bag(5 Slot opens per bag) + 3 Depot Slot Bag(5 Slot opens per bag)
•Permanent 1x Galaxy Closed Costume. Info:
https://www.youtube.com/watch?v=6IWWFEaYxAU
•Get "MVD" Title.
•Gift/Tradable key 5x
-Stackable per month while subs:
•Permanent Seasonal Profile Frame(With effect) per 3 month
•1600 Battle Gold + 675 Bonus
•100 Red Diamond(Ruby) + 60 Bonus
Includes Discord benefits
About
(Return Of LOCO)
This game created for
FANS.

LOCO universe which has been closed in the darkest world for a long time, is now in the awakening!

Land of Chaos Online II Revolution – is a game
developed by only one person
with Unreal Engine 4 with high end graphics/performance.

Developed first game by Danal, and developing second game by Fans. Land of Chaos Online II Revolution is a truly next-gen MMO that features high-end graphics, a roster of 20+ playable characters with unique skills and personalities, and fast-past online combat. LOCOII's unique combination of RTS, Action, and RPG elements is guaranteed to give players around the world a gaming experience unlike anything they've ever seen. LOCOII features a roster of 20+ unique characters from competing factions that include the Army of Hell and the Forces of Nature. Hulking warriors, evil magicians, giant monsters, and agile gunslingers all stand ready to join the fight, and each one brings a distinct set of strengths and weaknesses to the battlefield. Whether players are tearing through minions to reach a towering boss, destroying enemy camps to clear the map of opponents, or taking on another team in a guild battle, joining up with the right combination of characters is the key to victory in the Land of Chaos.
Note: This game is not like any other MOBA game you have played. This is Land of Chaos Online Action MOBA-RPG!

Choose free three heroes from a variety of characters, and join a faction, either the Forces of Nature, or the Army of Purgatorium.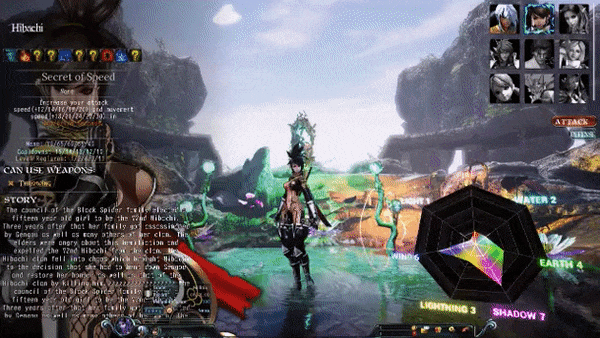 Combat involves the strategy of switching between your three characters to bring their 10 unique skills into the fight just at the right time.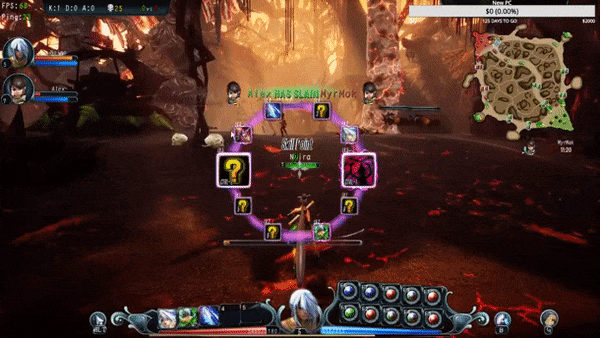 Venture forth to capture strategic points through a variety of different maps, game modes, and difficulty levels. Ally yourself with other players for team battles and PvP duels.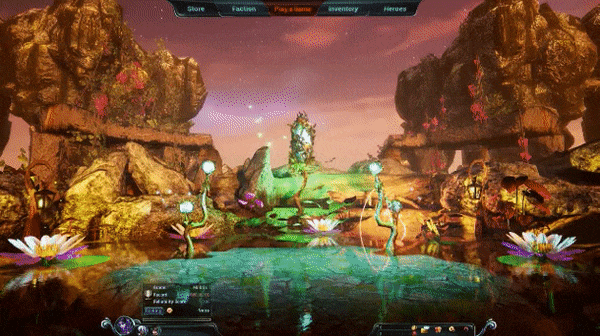 Are you ready for
THE REAL MOBA ?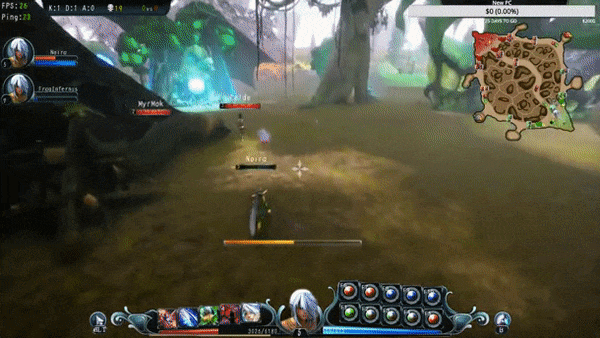 Key Features:
+Move with your team as one in massive battlegrounds up to 10v10 and overcome your opponent. Think strategically, use your eyes and reflexes at the speed of light, push your limits.
+Pick 5 of 10 unique abilities, dominate your opponent, destroy all enemy towers, kill all the guardians, take over their base and win the game. This is only the first step of your ascension, do not underestimate the thrill.
+Pick the most unusual items and customize your own build. Explore the limits of the game, combine your build with numerous of characters and skills. With your own style, rule the battlefield.
+Gather your friends, start your own faction, get the opportunity to meet with millions of players, strengthen your bonds, overcome your weaknesses together and fight side to side against your enemies
Be a part of the community

Be a part of the discussion whether it be showing off cool screenshots & videos or helping to discuss balancing and new content. You can join us on Discord simply
discord.gg/loco2
MADE FOR FANS!

This entire game was created & developed by only one people! We're working really hard to try and make it the best we can and hope you have as much fun as possible.
I can make to easier my job with new freelancers for more contents.
1 of 3
Become a patron to
Connect via private message
Recent posts by LoliZen Entertainment