Letter of Marque Theater Company
is creating online theater, events, and community!
Select a membership level
A Five Dollar Favor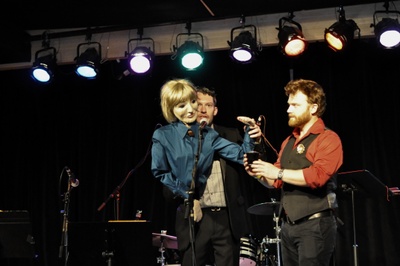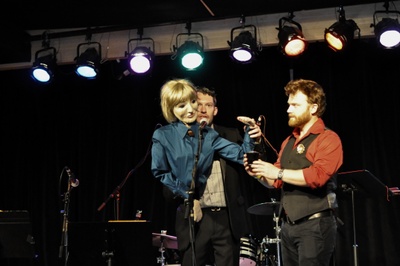 For only $5 a month, you'd be doing us a huge favor...
A Five Dollar Favor! 

get listed as a Favorable Friend on the LoM website
proof that you're a good person
Thank you, Ten!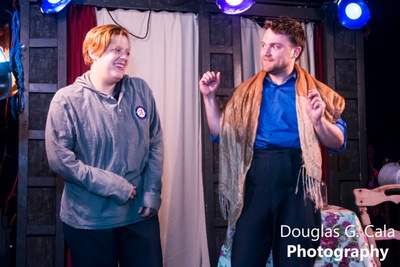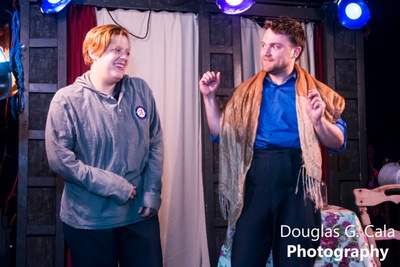 You're here to make it happen. THANK YOU, TEN!
1 gaurenteed seat at Holiday Hang 2021!
listed as a Favorable Friend on the LoM website
proof that you're a good person
A Great Shipmate
There's nothing better than knowing someone has your back. 
25% off any class or workshop
1 guaranteed seat at the Holiday Hang 2021
listed as a Company Navigator on the LoM website
proof that you're a good person
About Letter of Marque Theater Company
Letter of Marque Theater Company (or LoM, for short)
is an ensemble of interdisciplinary artists in Brooklyn, NYC. Drawing from areas of improvisation, music, devising, and live composition, LoM produces performances and events, all offered at little or no ticket prices. LoM is a non-profit dedicated to growing community and spreading ensemble-minded culture through inclusive, responsive, and accessible theater. To learn more, keep reading! Or visit the website at
www.lomtheater.org.
Why become a patron of LoM?
Because you love
off-Broadway theater.
Because you believe that
artists should be paid
for their work.
Because you know
free and/or cheap shows
and events breakdown income barriers.
Because LoM is a
crucial community and our artistic home
, and 
your
community, too.

Because your support has the power to make a monumental difference.

Every little bit helps.
Because your small (yet powerful) donations are the same every month, this provides us with
a steady stream of revenue to pay our artists!
Yes,
your donations will help pay LoM artists!
Yes,
your money will help pay for rehearsal and performance space!
Yes,
contributions are tax-deductible!
Yes,
your support will make a huge difference. Many hands lighten the load!
Yes, and
you get the perks!
Since 2013
, LoM has performed original plays, Shakespeare, live concept albums, and reinterpretations of classic literature. LoM brings playwrights into the rehearsal room to spark, develop, and showcase new works. LoM runs a wildly successful ensemble improv outreach and training program, Brooklyn Improv Training, sharing their unique approach to creating spontaneous scenes, characters, and story arcs. LoM has also been behind the many themed performance parties, Swordraisers! Each Swordraiser is different and treats guests to multiple performances, prizes donated by local business, and a party-wide competition to take home a real-ass, sharp, and shiny "trophy" sword, fame, and glory.
LoM is helmed by Co-Founders and Co-Artistic Directors
, Nolan Kennedy and Scarlet Maressa Rivera (but everyone refers to them as the Captains). The Captains are young veterans of the off-Broadway stage, having performed with multiple theater companies across NYC and the world. They are both talented multi-disciplinary music makers and bring more than 30 years of combined teaching artist experience. Nolan and Scarlet are also known for their producing acumen, having helped mount countless events and parties in NYC beginning in 2007. But, mostly, they are besties who love what they do.
What does the name mean?
Starting in the late 1600s, Letters of Marque were given to non-military ships to allow them to legally attack and plunder enemy vessels. Some Letter of Marques even provisioned certain holders to commandeer friendly ships' goods and weaponry...you see where this is leading. Soon every pirate had their own "totally legit and bonafide" Letter of Marque signed by the Queen or King or President or PM or whoever. Basically, legal pirates. The name was chosen for the company because LoM strives to embody that same cunning spirit by creating social and community spaces that defy the trends of individualism through collaborative creation and training. Yo ho!
Help us get to 50 Patrons! It doesn't matter the monthly amount you choose, every single bit helps so much! 

What does your support...support?
PAYING ARTISTS! Your contributions allow us to pay our actors, musicians, movers, designers, dramaturgs, and playwrights. It takes a village, your village!

Please spread the word and help us reach our goal!
1 of 1
Become a patron to
Unlock 10 exclusive posts
Connect via private message
Recent posts by Letter of Marque Theater Company
How it works
Get started in 2 minutes