Hello! My name is Alec Longstreth. I'm a cartoonist.  I have been self-publishing my Ignatz award-winning minicomic 
Phase 7
since 2002 and now I'm working on my second big comics project:
Isle of Elsi - 
a free, fantasy webcomic FOR KIDS!  It's got wizards and dragons and talking wolves and all kinds of other fun stuff.  Check it out!  
www.isleofelsi.com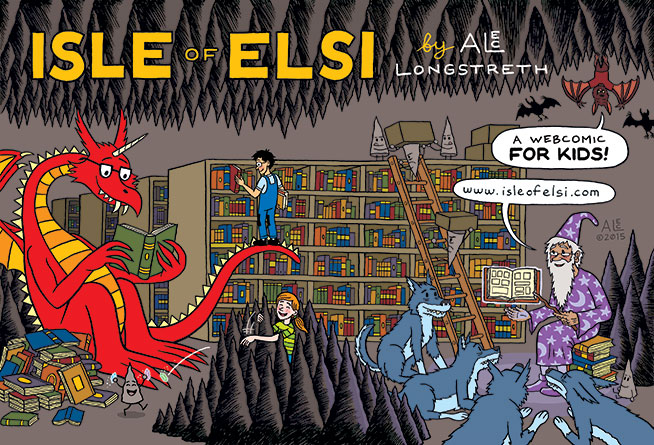 I have been working on Isle of Elsi in secret for many years now, and I've got a
ton
of stories I want to tell in this world and with these characters.  With your help, drawing
Isle of Elsi
can become a sustainable practice, and something that I can do for many years to come.

Backer Blog Sample Posts
There are over 300 posts in the Backer Blog at this point! Every month I unlock older posts so that newcomers can get an idea of what's going on at the $2+/month level of support.
Check out the "public"-tagged posts
to see some free Backer Blog posts.
P.S.
I believe that giving money to charity is more important than pledging support for this project in these troubling times!