Kevin Swigert
is creating recollections of life outside the box
Select a membership level
The Fundamentals
The Fundamentals are what everyone falls back on. This reward will have access to posts that might be a hair raising story from a climb or a big movie stunt that almost didn't work. No matter the tale, it will all be true and sometimes the names will be changed to protect bare bones reputations. Occasionally the tales will be supported by actual photographic evidence or a video.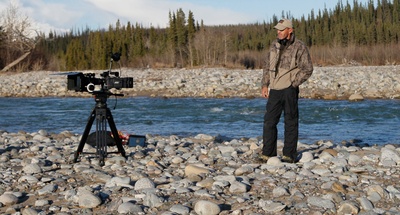 The Slack Line
The Slack Line is walking where others fear to go. This reward will have access to a everything from the Fundamentals plus first access to at least monthly perhaps more often postings of chapters from "What Doesn't Kill You" the true and unvarnished story of the demise of Longstride Bloodhounds and the targeted killing of the greatest dogs that have ever lived. Believe me it is a true horror story. The best part of all these rewards is that just by reading this posts you will be making these dogs whole and helping to bring the people that are responsible for this crime to justice.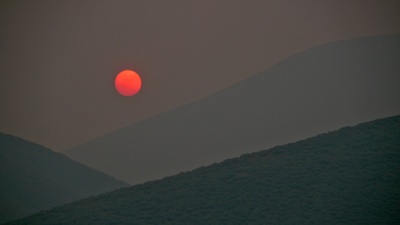 The Liberator
The Liberator is one that vanquishes the oppressor. This reward will have access to everything from the Fundamentals and The Slack Line. For all the tiers, be sure to comment and ask questions to query this writer as to just what the heck he's talking about. Answers will be accurate but will avoid revealing any trade secrets, yea right. Extra bonus for this tier will be access to the imaginative screenplays (unproduced) "The Star Rover" and "Parallax". Maybe someone wants to produce one of them.
About Kevin Swigert
I have a propensity for keeping a low profile, it's the way I feel most comfortable. Recently matters have tended to take on a life of their own and I felt it was important to communicate what I know to the world. I have always had the inclination to communicate. When I was a small child my best memories were of my grandfather telling amazing stories of times past. For many years I was a filmmaker and before that just a grunt in the motion picture business. Because of all the films I worked on I had a desire to tell stories with film and naturally it all starts with writing them down. A few unmade screenplays were the result and a few films that actually got made.
After many years spent traveling the world and making other peoples ideas happen, my wife and I decided it was time to do something else close to home. We had always been fervent animal lovers, dogs, horses, goats whatever found its way into our life. We had tons of animals, we still do. That love got us into raising and training search dogs. We mostly had Bloodhounds but many other breeds including shelter and rescue dogs were a part of the mix. As we got deeper and deeper into the whole world of dogs we began to formulate an idea that we hoped could change the world. We were raising some pretty amazing dogs and what they were capable of changed our perspective completely.
We looked around and saw some dreadful things happening in schools around the country. The world my wife and I grew up in was a safer place and we wanted to see if we could help bring a little of that back. The idea we came up with was to match carefully trained Bloodhounds with combat veterans that had served their country and needed a good job. That team of veteran handler and trained dog would serve in schools as a mentor, a friend and a first line of defense when bad things happen. We called it Sentinel K9 and we poured ourselves into it. We developed a finance plan to enable one hundred and forty four of these teams to be fielded each year for many years. There would be good employment for vets and a real purpose for the dogs we held in such high esteem.
Everything looked promising, all the hard work was paying off with the dogs and an investor had agreed to jump start the financing. Then something completely insane happened. Some very dark and disturbing people decided to kill our dogs. It's probable that they were taking revenge for when a wolf killed a young colt of ours. He was the last son of a great stallion we had owned that was killed by a rattlesnake the summer before. The colt was just like his father and we hoped he could fill his shoes into the future. The wolf ended that when he cornered the colt against a fence away from his mother and finished him off. We were devastated and hunted the wolf that had done it. I finally shot the animal from my front porch while he was attacking the mares in our field.
Everything changed at that point and we have been living a surreal life ever since. At the time of this writing we have had at least 48 of our dogs killed by these people. The method they used took years to uncover, the toxin they used is a biological agent of the first order. The danger to unsuspecting people is why I am writing these words. I began on Facebook with the story of what we had before the poisonings and moved on to the aftermath. The reaction is exactly what would be expected. Law Enforcement seems to be paralyzed by this obvious act of terrorism and powerless as a result. The toxin is nearly undetectable and the legal options nonexistent. My recourse is to tell the story.
In an effort to engage people in this tale of intrigue I posted on Facebook a picture of ice climbing in Antarctica. The photo was taken while we were filming a commercial and is truly an outrageous picture. My intention with the caption was to describe the level of danger in the photo as nothing compared with what we do to keep our dogs alive and safe these days. A friend from many years ago commented on the photo remarking about what an adventurous life I have led and how great it would be to hear the stories.
So here I am. I took stock of my life and what I have done and it has been an adventure. I found Patreon and an idea started to develop. We have pressing needs in our life; we have lost a massive amount with the deaths of our dogs and Sentinel K9 that we had poured everything into. We need to keep what we still have alive and healthy. We also need to keep the fight alive to bring the culprits that killed our dogs to justice.
People are intrigued by places and circumstances they will never experience in life, this is the essence of what I create with my words. Join my group of patrons and I will share a life of outrageous experience. It began when I was young and driven by sports, mostly skiing and climbing. I spent my early adulthood cross-country skiing for the US Team. It was fun, I won some big races but my career inspired me less than I had hoped and after five years I retired from racing. The next several years I spent coaching kids in the program that gave me my start. In the meantime I was climbing all over the world. From Everest to Antarctica and Europe to Alaska, I managed to scare myself more times than I can remember. A few film projects landed in my lap and lead to a full time career in the motion picture business. I had dreamed of being a filmmaker in high school and saw a way to make that dream a reality. I dangled 20 million dollar actors off thousand foot cliffs for many years and eventually managed to produce and direct some projects of my own.
My resume is long and convoluted but it is most definitely filled with adventure. I have many stories to tell and all of them are true, unflinchingly true. I am working on a book of the long road to finding resolution about our dogs. The chapters will be made available for the first time on these pages.  My intention is to share all of this with my patrons on this website. I also possess vital information about how to minimize the effects of toxins like what killed our dogs. There are untold numbers of toxic environmental dangers we all face everyday. When we were faced with dogs dying slowly and painfully from an unknown toxin we tried everything under the sun to help them. Those lessons learned saved many of our dogs and today they are mostly free from the toxic effects.We are even toying with the idea of manufacturing a dog food that has the properties that saved our dogs from a multitude of issues.
I don't have a secret formula for doling out this story so I'll have to figure it out as I go. I don't know how long this will work or even if it will, but I'll keep it alive as long as someone finds it of value. This plan seems like a fair trade, some value for some value, something I'm much more comfortable with and it all seems like the right thing to do. If you decide to become a patron you have mine and my wife's undying gratitude and know the money spent to experience this adventure will be going to care for something truly noble.
The first goal is simple. We need to pay the many veterinarians who have helped us with the dogs throughout this ordeal. They have been generous in allowing a long repayment plan but they need to eat as well. When the vets have been paid their due the dogs still need additional care and maintenance. It truly never ends.

1 of 3
Recent posts by Kevin Swigert
By becoming a patron, you'll instantly unlock access to 6 exclusive posts
By becoming a patron, you'll instantly unlock access to 6 exclusive posts