LOSTⒶLLOY
is creating games
Select a membership level
The game, early builds and more
You get
Aftertile
once it's finished, access to
our patreon feed
,
early builds
of the game we're currently developing and your  
name in the credits
.
The patreon feed includes wips, exclusive process gifs, timelapse videos and exclusive downloadable content.
EARLY Game A5 Sketch
Limited (1 of 5 remaining)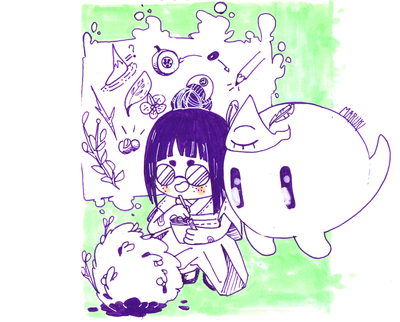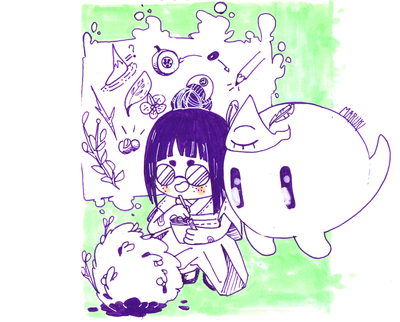 You get all previous rewards + Maruki will snail mail you a A5 sketch every month featuring a character or a scene from our games.
* Shipping included!
Become a Shrine Maiden!
Limited (0 of 1 remaining)
Become a shrine maiden in Aftertile! Or have someone you know become a shrine maiden! You can live in the village and enjoy the company of other mikos! We can work the details together!
About LOSTⒶLLOY
Hi there!
We are LOSTⒶLLOY and we make games.
:) Our goal is to make games that are fun. And cool. And fun, mostly fun. Currently we're developing...
⠀⠀⠀◬
▮Aftertile▮ is a charming action-adventure about a ghost journeying and restoring a spiritual land, in which the inhabitants have all sorts of problems to be solved.
In the game, you'll be able to float around and go through walls, explore different maps, interact with other ghosts, creatures and shrine maidens, and listen to a soft and ethereal soundtrack.
Currently our goal is to raise funds to pay for the rest of the soundtrack and to support ourselves during the development!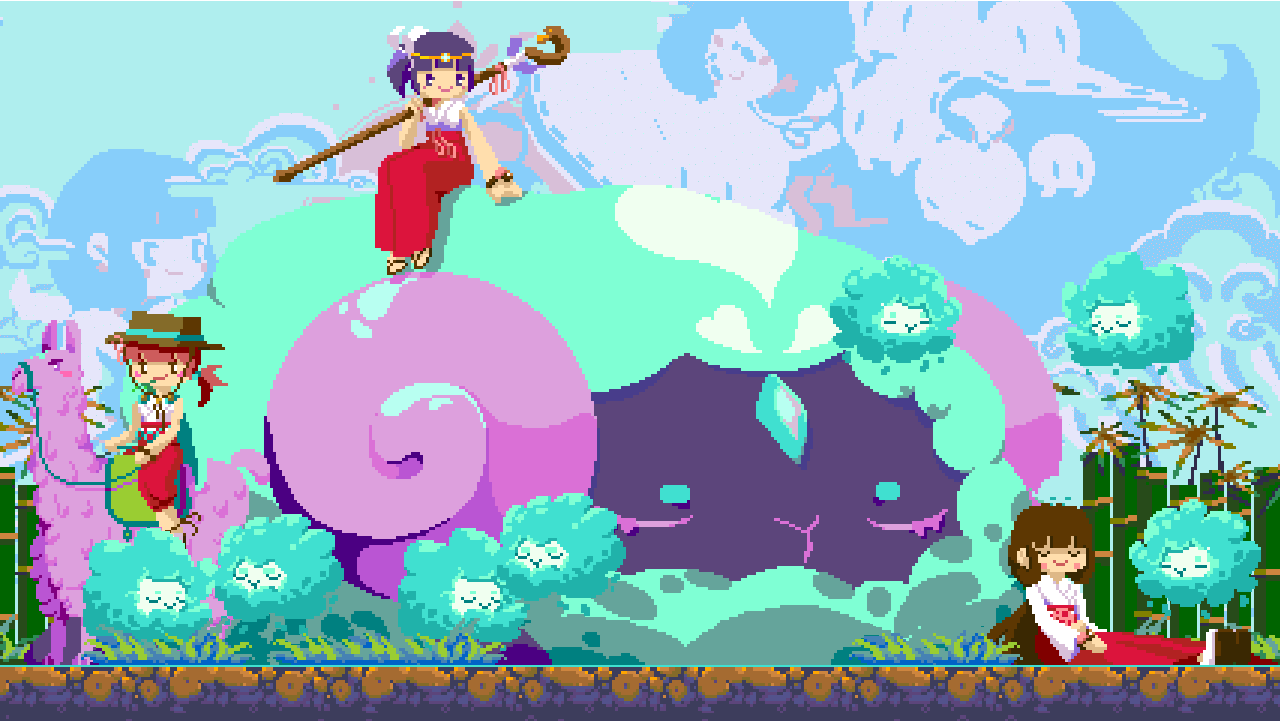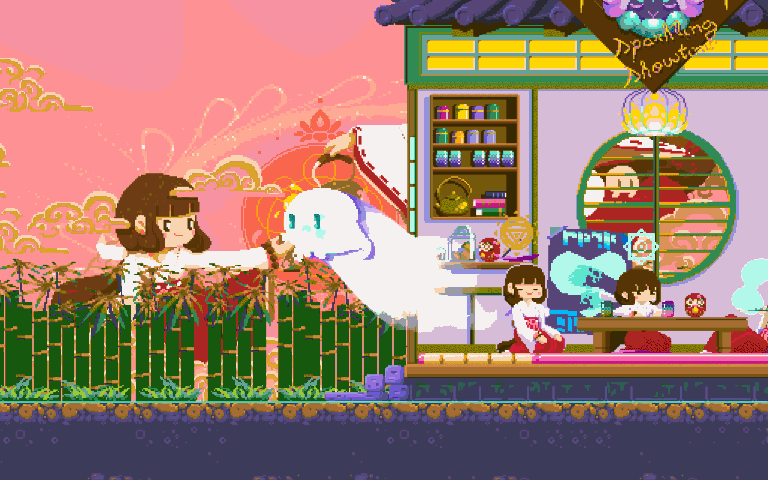 You can play the jam version of Aftertile here: 
http://www.lostalloy.com/games/aftertile/jam
Besides making the game, we've been releasing extra content related to it, such as short animated videos and musical releases:
We were only able to release these because of this Patreon campaign. <3
LOSTⒶLLOY
LOSTⒶLLOY consists of Maruki and Sugoidev, a couple that lives in a countryside city in Brazil making games.
Our goal with Patreon is to
support the development of our games
.
This is not a full-time project.
It's worth mentioning that regardless of the time you support it,
I will send you a key and any playable builds whenever they are available
.
So even if you contribute just once,
you'll get at least the game and builds when it's done
(even if your contribution is less than the game's selling price). My intention is to raise funds to pay for the game's soundtrack and eventual assets we'll need but mostly is to
find people who just want to be part of our projects for what they are
. If we eventually manage to raise enough funds to develop our games full-time,
it'll be a dream coming true
.
We currently have 3 slots for inclusion tiers, which are: include your pet and design a house!
Past goals reached are:
$25: Creation of one Patreon supported Shrine Maiden: Petriko, the miner
$50: Creation of one Patreon supported Shrine Maiden: Mi-ko, the Janitor
$75: Creation of one Patreon supported Shrine Maiden: Kurako, the calligrapher
$100: Creation of one Patreon supported Shrine Maiden: The Mayor *tbd
Sold-out Tiers (as the campaign progressed, I removed the limited tiers that were being taken if the patrons became unable to support, in order to keep exclusivity for them):
$15-Tier Become a Ghost - Become a ghost in Aftertile! Or have someone you know become a ghost!
Thanks to Patrons: Finn Ellis, MelonSoda, KonaHart, Ghost Friend Games, wolkilula
$25-Tier Become a Shrine Maiden:
Thanks to Patrons: Jon, Juliane, Spencer
I'll build a Secret Stage!
I'll build a secret stage in the game with secret characters and secret quests (only patrons will have access to its wips and development progress)! Plus, a new shrine maiden character, absolutely exclusive and unique.
4 of 5
By becoming a patron, you'll instantly unlock access to 66 exclusive posts
By becoming a patron, you'll instantly unlock access to 66 exclusive posts
Recent posts by LOSTⒶLLOY
How it works
Get started in 2 minutes