LOSTⒶLLOY
is creating games
Select a membership level
The game, early builds and more
You get
Aftertile
once it's finished, access to
our patreon feed
,
early builds
of the game we're currently developing and your  
name in the credits
.
The patreon feed includes wips, exclusive process gifs, timelapse videos and exclusive downloadable content.
EARLY Game A5 Sketch
Limited (0 of 5 remaining)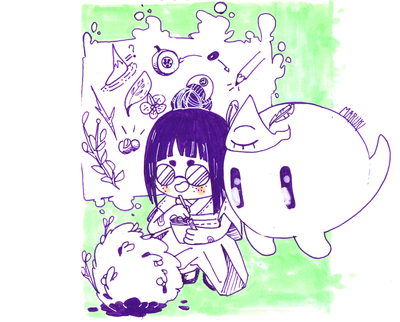 You get all previous rewards + Maruki will snail mail you a A5 sketch every month featuring a character or a scene from our games.
* Shipping included!
Become a Shrine Maiden!
Limited (0 of 1 remaining)
Become a shrine maiden in Aftertile! Or have someone you know become a shrine maiden! You can live in the village and enjoy the company of other mikos! We can work the details together!
About
Hi there!
We are LOSTⒶLLOY and we make games.
:) Our goal is to make games that are fun. And cool. And fun, mostly fun. Currently we're developing...
⠀⠀⠀◬
▮Aftertile▮ is an action-adventure game. The player controls Ghosty, a cute little ghost traveling a huge maze using his ghastly powers to help other ghosts. 
In the game, you'll be able to float around and go through walls, explore different maps, interact with other ghosts, creatures and shrine maidens, and listen to a soft and ethereal soundtrack.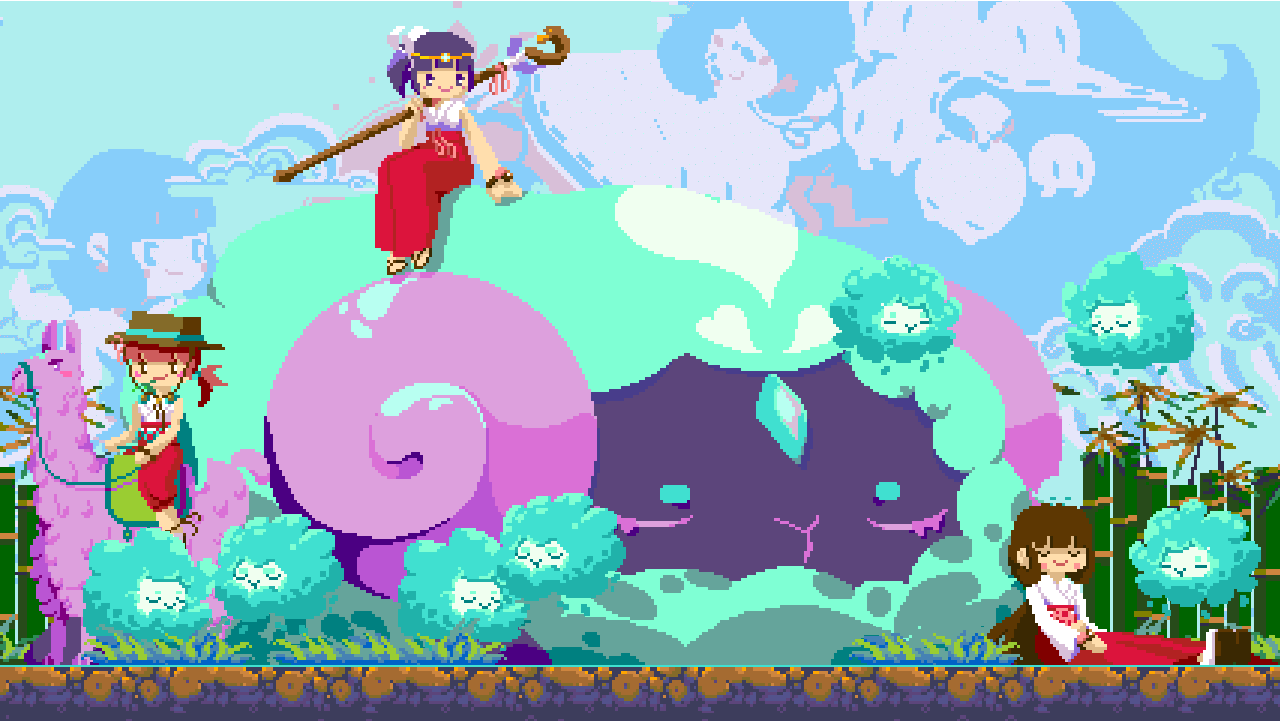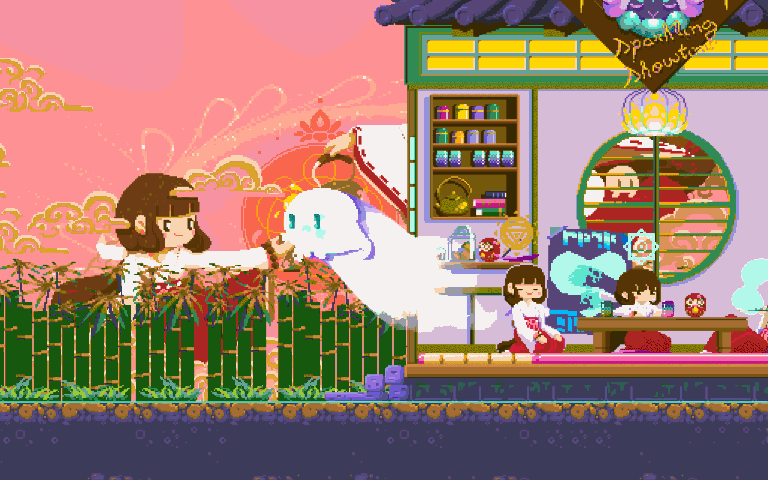 You can play the jam version of Aftertile here: 
http://www.lostalloy.com/games/aftertile/jam
Besides making the game, we've been releasing extra content related to it, such as short animated videos and musical releases:
We were only able to release these because of this Patreon campaign. <3
LOSTⒶLLOY
LOSTⒶLLOY consists of Maruki and Sugoidev, a couple that lives in a countryside city in Brazil making games.
Our goal with Patreon is to
support the development of our games
.
This is not a full-time project.
It's worth mentioning that regardless of the time you support it, I will send you a key and any playable builds whenever they are available.
So even if you contribute just once,
you'll get at least the game and builds when it's done
(even if your contribution is less than the game's selling price). My intention is to raise funds to pay for the game's soundtrack and eventual assets we'll need but mostly is to
find people who just want to be part of our projects for what they are
. If we eventually manage to raise enough funds to develop our games full-time, it'll be a dream coming true.
I'll make a Soft Hugs Fan Club and HQ. I also start producing a new album release!
Reaching this goal means that I'll be able to take in less freelance work and dedicate even more time to the project!
I'll build a fan club base and a HQ for Soft Hugs in the game, with unique characters (ghosts and girls) and quests!

4 of 6
By becoming a patron, you'll instantly unlock access to 67 exclusive posts
By becoming a patron, you'll instantly unlock access to 67 exclusive posts
Recent posts by LOSTⒶLLOY