Louise Usher
is creating romance novels - showing you my writer life
Select a membership level
Mates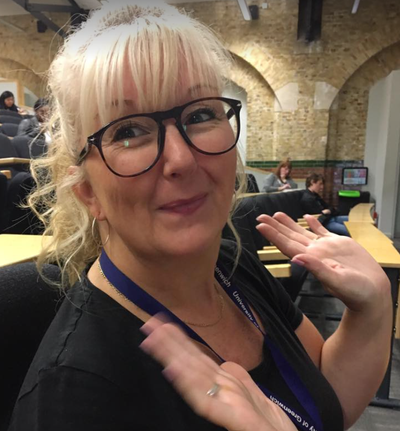 Official patron status. Find out what it's really like to be a writer. 
Within this secret part of the page you will see some of my innermost feelings as I go through this author journey.  I will be open and raw, showing you the ups and downs of a writers life.
Videos will be set to public and you will see some of these within this pledge.  Also, there will be blogs and messages for you guys to see.
Motivation will be here too.  Literally all you might want to see that isn't elsewhere on the internet.  This means you'll get access to my patron-only feed AND my endless appreciation for joining my team.
Chums
You'll receive access to an email for your eyes only, plus all previous rewards.
Want me to retweet your tweet? No problem, just let me know which one....
Great mates!
My digital books I have so far written will be sent to you via email. Want to ask me a question via email? This is the way to do it! 
If you feel you would like email coaching once a month to check in with weight/health/life goals then this is the patron for you.  
Of course you will also get my innermost secrets in the feed as all of the other patrons above. 
About
Many people want to write a book, write for a living or just follow someones writer journey in the hope they can see how they might achieve this themselves.

This profile section had me stumped for a while, you see I have qualified as a nutritionist which means there is a fantastic way of helping people with their health sitting right here waiting on Patreon.

However, my absolute passion is writing.

With all it's ups and downs, I wanted to share with you my writer/author journey in all its raw state.

Within my patron feed you will gain access to patron only videos which will not be able to be seen by the public. Most are likely to show the process I will be going through but it will include the struggles and how I find ways to get around the struggles so you can prevent yourself making the same mistakes too.

Some of this will be technical or writing struggles but much will be mindset/self belief and living the dream.
For me, I would love nothing more than spending lots of time walking barefoot in the sand then setting up a place to write and getting going with my author journey of writing about romance. Some will have heat and some will be simply sweet.


Why might you want to support me on patreon?
For more years than I would like to admit, I have kept this dream of writing full time very much on the back burner after being raised to believe that life wasn't for dreamers but instead you need to be practical and work hard in some factory line or something similar. I have done that (not quite the factory line but worked up to 95 hours a week!) and I'm burnt out. Being diagnosed with crohns disease has left me with many issues with my health. I can only hear 30% in one ear, I have 3 slipped discs and arthritis in my spine and generally most days I'm more than knackered with the old friend, fatigue.
Morning times I love to sit and write. I wake early and have a little creative energy within me. A massive step for me, I have signed up to a Masters degree in creative writing and this will, I am sure, bring me to a place of believing I can finally tap into my creativity and write for a living. Until those books are flying off the shelves and into your inboxes and kindles, I would love some support of patron.
How might this help you?
Tips and tricks. How to get over the down sides. Scheduling your writing time. Giving you the ideals on how to live your life on purpose and live your dreams too. You will be witnessing the raw, vulnerable me with the patron only feed. I will share things I wouldn't dare to dream of sharing publicly. Perhaps we could even set up a free Facebook secret group if this is something you would like to be a part of to share your journey too and get support for fulfilling your ambitions and dreams.
Making this leap is a massive step. Yet one that feels so right from the pit of my stomach. As I learn more and more about plot making, the creative process and places you can goto to promote your own work - I will share this with you. Maybe you simply love to follow a good story so I would love you to hop over and sponsor this journey. My appreciation is HUGE. You will be showing me that after a tricky time in life that we can achieve our dreams and make things happen against the odds and when the chips are down, so thank you.


Recent posts by Louise Usher
By becoming a patron, you'll instantly unlock access to 7 exclusive posts
By becoming a patron, you'll instantly unlock access to 7 exclusive posts