Shannon, Pearl, Malti & Bruce (Love & Feathers & Shells)
Shannon, Pearl, Malti & Bruce (Love & Feathers & Shells)
creating photos, posts, videos, livestreams, care guides
Select a membership level
Featherweight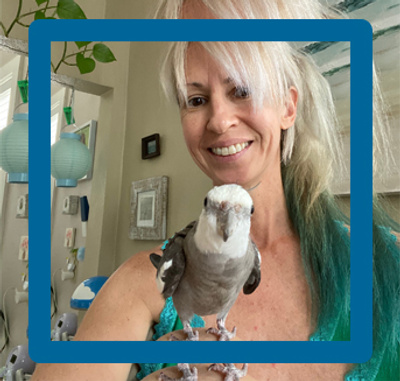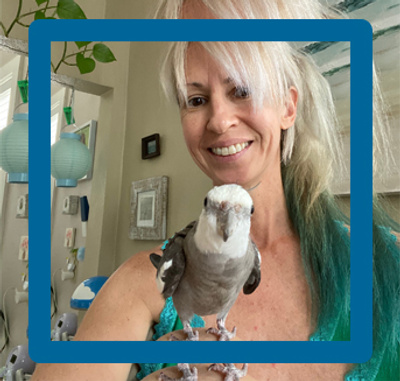 Pearl is living proof that a Featherweight can rule the world!

Or at least keep himself handily supplied with all his favs - birdseed, pellets, rice, greens, cuttlebone and, of course, Grandma's special waffles. 

Pearl was a downy five-week-old chick when he and I met in a Petsmart. He was being bullied by the older, stronger birds who had bitten off his left wing tip and three of his eight toe tips and damaged his left eyelid. He can't fly and sometimes has trouble navigating, but at 22 years old this year, he doesn't let any of that stop him! 

Today, wherever Pearl goes, his large featherless MommyGuard goes. And wherever she goes, Pearl is right by her side (and often on her shoulder or roosting in her lap). Mommy and birdie do everything together and wouldn't have it any other way. 

Pearl and his mommy thank you for supporting our little flock.
Turtleweight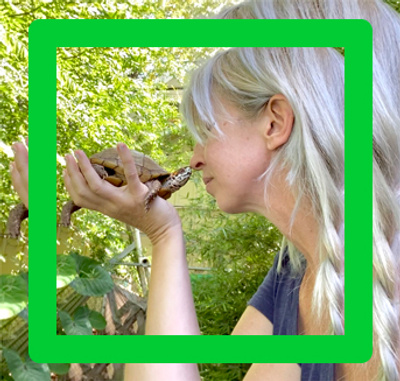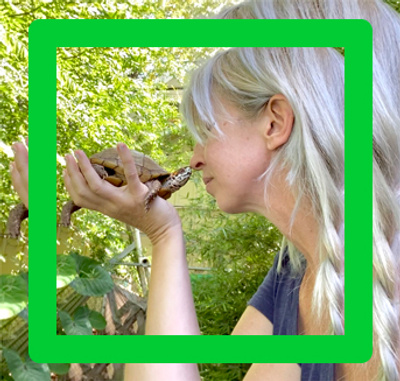 You can't go wrong choosing the Turtleweight tier!

Our Bruce hibernates for about 4 to 5 months each year, but the other 7 to 8 months he is awake and hungry.

Bruce has a refined palate with gourmet tastes. He is also a skilled hunter who can take down live wriggling superworms with a single mighty CHOMP. For his main course, Bruce loves organic steamed wild salmon with sides like juicy mango, fresh figs and plump blueberries.

Bruce came to our flock as an adult rescue who had been taken out of his natural wild habitat as a "pet" and then released when the novelty wore off, causing him a lifetime of distress.

Box turtles have "site fidelity," which means they want to stay where they were born for life. Bruce is not releasable for this reason and he will always have a home with us. 
Early access to new flock short films!
Tortoiseweight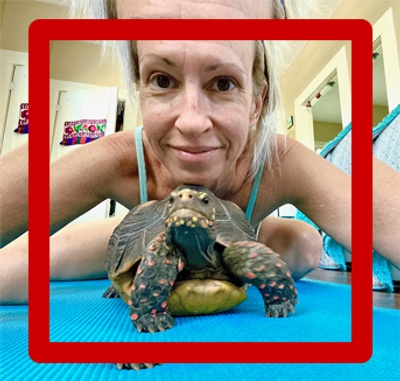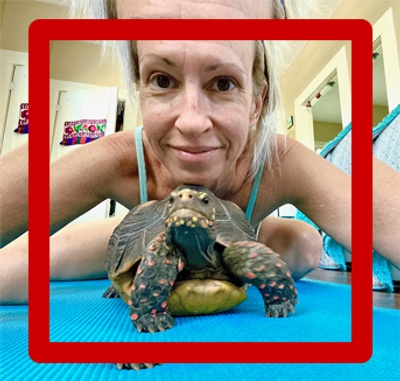 Tortoiseweight patrons aren't playing!

Because let me tell you - redfoot tortoises can EAT. The good news is, Malti isn't picky about her menu. She will eat anytime, anywhere. The bad news is....whew boy that grocery bill sure can add up. 

As well, because of her early-life metabolic bone disease (MBD), Malti requires a special level of exotic veterinary care. She is alive today solely because of her awesome caring vet team. Her mommy has credit card debt for the same exact reason (and I'd do it again in a second!).

Redfoot tortoises take a TON of work and they will take over your life as well as your heart. My growing girl needs a lot of space to roam and a lot of supervision while she is doing it.

But there is no place in the world I would rather be than right by her side as her mama for life.
Early access to new flock short films!

Ask Me Anything (send me questions via Patreon for direct responses)
About Shannon, Pearl, Malti & Bruce (Love & Feathers & Shells)
By becoming a patron, you'll instantly unlock access to 17 exclusive posts
By becoming a patron, you'll instantly unlock access to 17 exclusive posts
Recent posts by Shannon, Pearl, Malti & Bruce (Love & Feathers & Shells)