Ann and Bill
is creating Catalysts for change, leveraging technology, providing hope
Select a membership level
The Beginning of Love
This tier will give you a taste of who we are and get you started on a better understanding of consciousness and love. What do we offer in this tier? 
Audios and videos to assist, teach and share about loved based consciousness and surrender and the role technology plays.
Access will also include meditations, sacred symbols, and live calls
Patron-only posts and messages
Access to all previous archives
**Contributions go to the continued development of tools and services, to help ensure that everyone has access, regardless of money, to those that need and want change through love**
Conscious Contributor to Love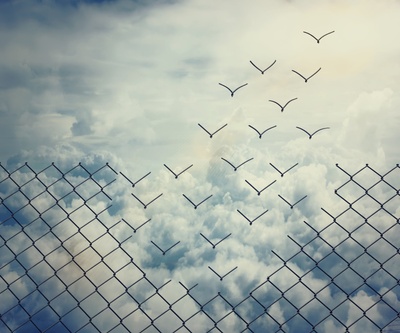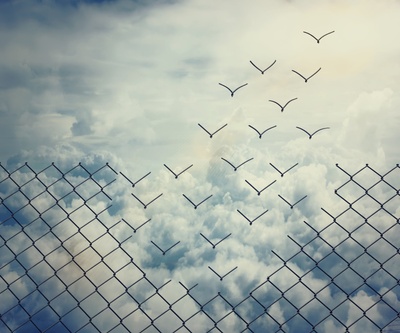 This tier gives you and a friend a chance to experience the QAS remote alignment service once a day to get you started experiencing and using these advanced technology to help strengthen your alignment with love.
This tier gives you access to the once-a-day Quantum Alignment Service for you AND a friend or you and your home, What does this mean? Each day you and a friend get a chance to receive over 100 minutes of remote energy balancing services leveraging the most advanced Quantum Biofeedback systems in the world.
For more details about this service you can connect - https://quantumaccelerationservices.ca
This tier also includes access to the same tools as all of the other tiers including the Library of Love, all of its archives, live calls
**Contributions go to the continued development of tools and services, to help ensure that everyone has access, regardless of money, to those that need and want change through love**
The Committment to Love
This tier is to help you take it up a notch by giving you access to an on-demand aspect of the technology offered in Tier 2 to give you extra air support when needed AND one set of personalized frequencies per month.
As part of our gratitude for this level, we offer you unlimited access to the on-demand XOS service - What does this mean? You have access to the same once-a-day service offered in Tier 2 but you also now have access to an unlimited on-demand service when you need it during high times of stress, anxiety, or just in a downright bitchy mood:)
In addition, we are offering one set of personal frequencies per month offered from Quantum Sound Therapy to help you begin to work with underlying subconscious beliefs, patterns, and blocks stored in the human mind, simply using your voice. Details or more info about this product can be found on your site at  - https://clearlyconscious.ca/product-information/personal-sound-frequencies/
This tier also includes access to the same tools as all of the other tiers including the Library of Love, all of its archives, live calls, and access to the Quantum Alignment Service for you AND a friend
**Contributions go to the continued development of tools and services, to help ensure that everyone has access, regardless of money, to those that need and want change through love**
About Ann and Bill
Welcome to the Love Experiment
Who are we?
"Catalysts of change, leveraging technology, providing hope and new ways of thinking for supporters of love around the world"

This is the place where together we contribute towards the sharing and development of tools and technologies that are designed to assist in the embodiment of love/the soul.
We do stuff like help transform limiting beliefs into love. But what I am really known for is supporting the growth of love in life, love, and business in extremely unique ways.
We are sort of like any other Alternative Health Technology or Holistic Service Providers but different because we do not tell you what to do we open the door to new states on inner awareness, inner love one might way.

We love working with people who are open-hearted and kind with a willingness to change.
Join us, and you can explore what we mean by love-based consciousness and as part of that, you will get access to unique vibrational tools and advanced technologies to support your change and evolution back to love, self-love. As a bonus, you are part of a community because we mix our personal lives with our creative work all into one. There is no separation and we do not hide. We share what has worked for us.

As a patron, you can expect a transparent very real, and grounded experience about what we mean by love and why it matters and assistance to help you figure out how that applies to your life and the lives of the ones you love.
-------------------------

How did you find our artistic path?

I (Andrea) came out of the womb knowing that love and only love mattered. But even from the time of birth I looked around looking for love and could not find it. Right from the hospital room when I first became human I looked at my mom, looked at my dad, and even at the metal filing cabinets in that operating room and thought where is this love that I know should be there?
You see when we become human we know that deep down inside we are love when we are first born and enter this world, that is what we are at our core but somehow when we arrive here the world can seem to be anything but love.

So I went along in my life looking to create what I thought would bring me, love. I created the "perfect" job, marriage, life, career, kids, cottage house, and all the time feeling that these things would fill me inside. You see that is what humans are often taught, that these things will bring us happiness. So we follow the program thinking that someday we will be happy. And I continued to pretend to love my life but always felt there was something missing inside. A disconnection I could not explain.

From my perspective when it comes down to it, love and only love has always mattered but I could not find what I was looking for.

Then on April fools day, I met a man and a technology that I could not understand but from the time I met him it made so much inner sense to me, I could not explain it. Sometimes life does not make sense but you need to follow it anyways. This is love. Following the inner sense, the inner guidance that helps us find the lives we are truly looking to experience rather than the ones we "think" will make us happy or the one humans make up for us that we "think' we should fit into. So in that moment of meeting this man and connecting with a technology that nobody understood and I knew my life would change, for the better, and I was up for the ride.

We traveled together growing and learning about consciousness and love and we still do to this day. Together with realizing that love could blossom in the right energy field with the right ingredients so to speak and so we formed a community-based in love across the country and took it from there.

What I have realized as we traveled and connected with others is that we are love at our core but we have been hurt, bastardized, and broken for so long that we have forgotten how to love ourselves and trust that inner sense that was intended to guide our lives. We are following the rules so to speak and not living and experiencing who we truly are inside.

Many many humans have become and are living patterns of stories and most of them are not pretty. They have been built from generations of fear, lack scarcity, narcissim, abuse, control, manipulation etc… and we are afraid to let go and let love in. But inside, deep down inside we wish to bloom like a flower, be that love, show who we are to the world but we are afraid to connect. So I have learned that anything that we can do to let go of those stories helps us move forward in love is a bonus and this is where our creations come in.

Along the way, we found technologies, people and tools, and techniques that worked for us and others and we wanted to share, share differently, from a place of love. So we decided to create Patreon, a community-based in love to share those stories, tools, tips, and techniques so that you and others could let go and step into love.

Challenges…

As we followed the path here is what we found along the way…

There is no one magic solution 

One technology and one solution are not enough like some would say. In other worked, there is not effect miracle cure for this problem of love or we would be millionaires. So we created more. Sought out more systems, techniques, and tools to see if we could create a symphony of energy that would help support that love come out more and more strongly each and every day. And we see more coming so we decided to create a platform that allowed us to share, more easily. More easily, in love.

Time

The problem of I don't have enough time seemed to come into play. People have busy lives so we made them easy to use so that the humans could incorporate them easily into their busy lives and their practices and not let time stop them from creating change more easily in their lives.

Scarcity, money, and lack 

Yes this energy exists all over the human world we have been trained and lived to believe there is never enough and we cannot trust others to even spend it. What a conundrum. And sometimes along the way the creations of others were really big-ticket items. I get it. Production and life cost money but so too should our healing? We thought there had to be a better way?

This was our great dilemma..

Shift happens 

And we found that as the person shifted so to did the tools needed to shift their journey with us along thaw way and again money often got in the way from the person taking their journey to the next level because they truly could not afford another spend. So we set out to make a business with the intention that money would not get in the way. Like a non – profit but with pay-it-forward energy along the way to support the shift as often as we can.

Community and Connection 

Humans like and need connection. It's what we were born for and we like to belong. We used to had weekend events, workshops, and retreats but it did not seem to be enough, and when COIVD hit that made it even more fun. So we began to use Patreon to connect and create that community differently and we see others coming. It's not just about us there are others who are willing to share their love, without condition and we wanted to create an environment for others to do so. To remind people to not give up hope and keep going on the path to love, in a way that is right for them.

So what is great about our idea?

We have lived and continue to live what we share. Are we perfect? Nope. Does it work? Yes. In our sharing, we share the subtle energy technologies that we use and continue to use including sound and scalar, and to enhance the vibrational field of love in our lives and the lives of others. Why do we do that? So that the patterns that are not love can more easily fall away. So you can learn to trust what is deep down inside each of us more frequently each and every day. Everything we do is to create an environment so that that patterns that are not love do not dominate our lives anymore, and over time let to go more easily and more rapidly.

So we learn to let go and trust again. Trust what is inside and then let your life fly.
Is it easy? Typically no. Is it worth it? Yes.. It's the ultimate ride.


So why love?

So if we are willing to lead a life-based in love-based this where the expression of you as a soul begins to express itself more easily in this life. It's the expression of the real you. That is what is deep down inside. It's in there. Trust me but often it is just afraid to come out and play cause sometimes the humans are not so nice to play with.

So why would you join?

This is about you, the uniqueness of you stepping into the vibration of love more easily and simply each and every day. We want to welcome those that are willing to take a step of courage to be love, desiring to step outside the box of this reality and create a different life for themselves. One based in love.

This typically means the kind-hearted ones who love others and have often forgotten themselves along the way or the ones that are already along the path looking to strengthen their field and take their journey to the next level of love, cause let's be real the ride never ends.
There is no room for naysayers and negativity here. We are great with skepticism, you should be as the world is full of trickery. But this is about the art of possibilities and moving forward together, forward in love. If you want off that ride, no problem you can exit stage left any anytime cause let's be real, in the moment the world is anything but love and the world needs you and your love right now.

The TWO MUST-have items are - Love and kindness deep down inside and a willingness to change.

How are we different?

We combine community and technology to help strengthen the field of love to help you let of what is stopping you from love.

What would people say about us and others in this community? Heart-driven, generous, willing to be real and vulnerable at the same time, outside-the-box thinkers, leading-edge, courageous, and creators of safe space to explore who you really are, at your core, and let the rest fall away.

What do we offer in this community? 

A chance to support and connect with a like-minded community, a chance to experience and experiment with consciousness technologies, and a space to learn more about who you are, through love.

In return for your contributions, we will share access to consciousness-based tools to assist you in your journey back to love including but not limited to audios, videos, live sessions, tones, frequencies, and symbols all aimed at strengthening your journey of love, higher states of consciousness, surrender love-based action, and embodiment of the soul.

Teachings and sharings that have been in our lives for almost 10 plus years. Along with unique offerings not found anywhere else. 
Why Patreon?
- 
https://vimeo.com/430876601


Visit 
Love Evolution 
for More details.
Our goal after the first 1000 patrons is to be able to eliminate the barriers to entry for using, sharing, and acquiring love based technologies in anyone's life if they choose. 

Our sense is that at the 1000 mark all of us would be contributing, building, and distributing consciousness-based tools on this planet differently. Getting tools onto the planet without letting money stopping us from love. 

This is an initiative to help us and others get more conscious love-based technologies into the hand of people that genuinely cannot afford them (ie. single parents, youth seniors etc ).  We call it the Infinity Series.

It is an initiative in its birthing stage in 2020 and beyond.

This will be one of many ways for us to help create movement forward in this goal to assist in humanity's evolution back to love.

Stay tuned for details on how YOU are making a difference through love by contributing to this initiative.
1 of 1
By becoming a patron, you'll instantly unlock access to 67 exclusive posts
By becoming a patron, you'll instantly unlock access to 67 exclusive posts
Recent posts by Ann and Bill
How it works
Get started in 2 minutes