Love in America
is creating Hope - and a web series, podcast & book about love in America!
Select a membership level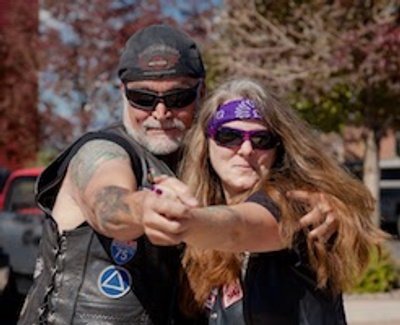 Love Buck!
You're officially a Love in America Patron and will receive deeply grateful virtual hugs every month! Also, you'll get early access to our weekly podcast along with access to our patron-only feeds for live videos, photo updates, and more.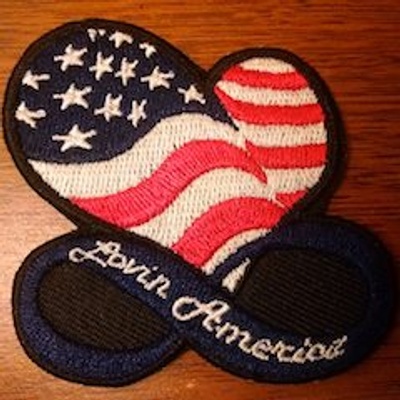 Three's a Charm!
We'll be delighted to send you a colorful, vibrant Lovin America vest patch. (Our "On the Road" moniker for Love in America journeys). Plus... all the previous rewards.
Fins are Fine!
You get free a digital download of the original music used in the Love in America podcasts, including: Fly to You, Burn the Ships, Boss, Life's Torch, Execuzone and our Lovin America theme song, Ages. Plus...all previous rewards!
About Love in America
We've got so much in common that matters, America!
Throughout history, when humans share stories about the vital people and experiences in each of our lives, it reminds us that we are all a part of a bigger story - together. So, Love in America is going back to those roots - telling the stories of America's great loves - in our history, our culture, and especially on the road - restoring the bonds that make us Americans, together.
E Pluribus Unum, baby!
From the saddles of our Harley's, meeting people across America, and from our Crooked Little House in Deadwood, South Dakota, (yeah, it's a real place!) we gather tales from every walk of life, diverse culture and unique place across our country, diving deep into American history and humor through our Love in America podcast and our upcoming book, Tales from The Heart of America. 
Love in America isn't about romance and fairy tales. It's about what Dr. Martin Luther King (a man who knew a few things about love) described as "the highest good; the only answer to humankind's problems." We've found those great loves between couples, for certain, and we do tell those stories, but we also want you to be inspired by tales of your fellow American's loves of purpose and craft, and by the deep devotion of America's many distinct cultures to the places each calls home in this land.
As we've ridden the country, we've heard a profound yearning to restore our bond as Americans, to reach out and understand one another.  And the most powerful way to do that is through the tales of what matters most in all of our lives. Family. Faith. Humor. Devotion. 
Love.
And dogs. We really like dogs.
At this level, we can both work full-time on Love in America, improving your experience with deeper research, more interviews and expanded web and media updates!
2 of 3
Recent posts by Love in America
By becoming a patron, you'll instantly unlock access to 68 exclusive posts
By becoming a patron, you'll instantly unlock access to 68 exclusive posts