Lovenuts
is creating Boys Love / Yaoi / Gay Games
Select a membership level
BL Fan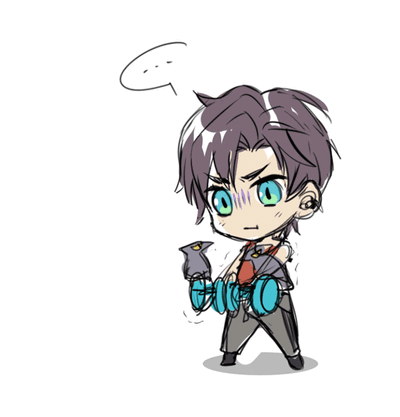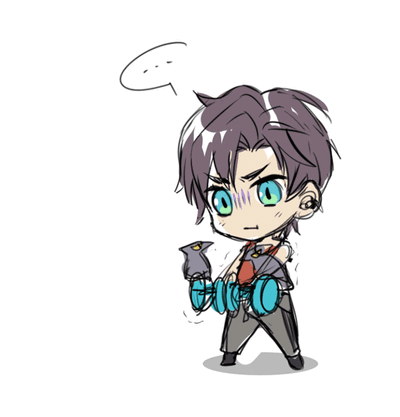 - Access to weekly updates of our games
- Access to artwork previews (e.g. sketches, backgrounds, sprites, CGs, animations)
- Access to Patreon-exclusive polls
- Your name in the credits
BL Enthusiast
- Access to uncensored 18+ artwork
- Access to higher-resolution artwork
- Beta-testing of extended demos
- Digital copy of our games (*you must be a patron for at least 3 months and still be a patron during the release date)
- All the "BL Fan" rewards
BL Connoisseur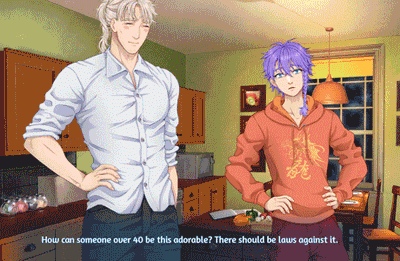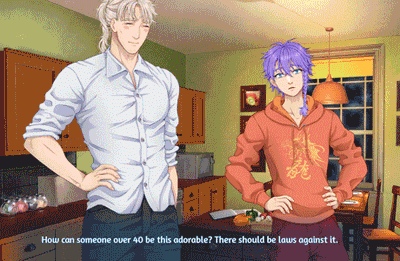 - Beta-testing of full game builds
- Digital Art book (*you must be a patron for at least 2 months)
- All the "BL Enthusiast" rewards
About Lovenuts
Thank you for visiting my Patreon page! My name is Justyna and I'm an indie developer from Poland. I've loved
BL / yaoi
since I was 14, but I never thought I could transform my favorite hobby into a job. So I studied the next best thing (for me, it was English Philology) and worked many different jobs, but, every time, I felt something was missing. When I hit 30, I quit my job and started working on a
BL visual novel
called
Sentimental Trickster
. You can learn more about it and download the
demo
HERE
.
I've already received lots of help with Sentimental Trickster, and I'm extremely grateful to everyone who was kind enough to support me back then. Making BL games is something I truly wish to do for a living, but it's a slow start. I'm still figuring out how to do things. I wish to become
self-sufficient
, so that I'm able to make many
more BL games in the future
:) Patreon could help me achieve that.
Also, since I live in Poland, I won't be able to start a Kickstarter campaign for the next project myself. I don't want to burden the person who helped me out the last time. With Patreon, I can receive funds directly to my PayPal account.
On this Patreon page, I'll also be showcasing my friend's game - a
BL fantasy dating sim
. I'll be her main writer as soon as I finish Sentimental Trickster, and I'll be helping her with raising funds for
character animation
.
PLAY AS TOP OR BOTTOM
During intimate moments, you'll always have
3 options
. You can top, bottom or ask your partner what he prefers.
MAKE CHOICES THAT MATTER
Things you do or say will have a real impact on the ending you'll get. If you're curious how many choices you'll actually have, look at this
CHOICE GRAPH
. This shows one character's route in Sentimental Trickster.
POKE YOUR DARLING :D
Lovenuts' second project will be a BL fantasy dating sim. You'll be able to raise your stats,
learn magic
, choose date spots and
touch your date
to increase affection~
RAISE STATS THAT COUNT
The second game will have only
5 main stats
, but raising each one will result in a
vastly different gameplay
. E.g. if you raise strength but neglect intelligence, you won't have many dialogue options and you won't learn as much about other characters. On the other hand, you'll be able to resolve most matters with your fists and sheer determination. Or maybe you want to invest purely in magic and forget about your humanity?
Here are some of the rewards limited to our patrons~
WEEKLY UPDATES
You'll always know what we're doing and how the games are progressing. Your feedback will shape how the games will turn out.
ARTWORK PREVIEWS
Backgrounds, sketches, sprites, CGs and even animations! You'll have access to finished artworks as well as in-progress files. You'll be able to see how me and my artists create everything.
18+ CONTENT
You'll have access to all 18+ fully uncensored pictures :)
BETA-ACCESS
The most important part! You'll be able to test all games and let us know if you're happy with what we're doing.
THE GAMES THEMSELVES
Let's not forget about the final product~ Our patrons who've been with us 2 months or more will get all finished games!
Once again, thank you for visiting! Your interest alone means the world to me :) If you have any questions, please write to: [email protected]
Basic Live2D animation of our first fantasy character (the dragon). The full animation costs $420, but we wanted to show you how it could look like and get feedback before we go that far :)

**Any funds beyond this goal will go into full character animation.

1 of 4
By becoming a patron, you'll instantly unlock access to 74 exclusive posts
By becoming a patron, you'll instantly unlock access to 74 exclusive posts
How it works
Get started in 2 minutes