The Lowdown0 Network
is creating videos, articles, podcasts, art, music, eBooks
Select a membership level
Lowdown0 Network Monthly Membership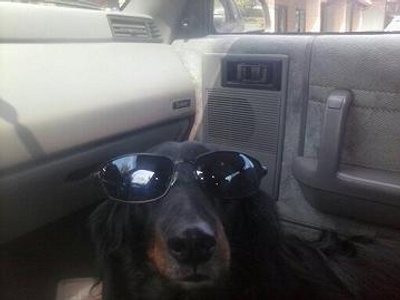 Hello, this is Harold Dog, become a Lowdown0 Network monthly member to get regular posts from the network and exclusive content such as:
- Random curated e-newsletter with related articles and videos (can get on Twitter stream as well)
- Free LN eBooks and digital resources (randomly)
- Progress reports to supporters from the network 
Here's a further note from my friend Robbie Lowdown0:
Thank you Harold Dog; how often free and exclusive content comes depends on how much time I have to spend on these efforts; at times, this may be multiple posts weekly, while other times 1 post each month.
Just know, I'm always working the network and I'm in it for the long haul. It's all up to God's perfect timing and wisdom; I'm just trying to be patient, and when do create content, make sure there's peace and song in heart to know I'm in His will.  
Praise God for all good things, including the Holy Bible KJV1611 and Jesus of Nazareth.  Thank you for any prayers and support, God bless and draw you to the Truth more and more. 
About
Blessings in Jesus visitor, this is Robbie Lowdown0, the creator of the Lowdown0 Network, which is a Protestant Christian effort. The LN mainly consists of Jesus Loves Ministry and The Lowdown Truth blogs, YouTube channels, and podcast.
The LN was created to encourage the lost and broken, expose darkness, reveal the truth, help Christians remember their sincere Christian heritage, and preach the gospel of Jesus Christ to help save souls.
Below are links to the main creator sites, syndicated sites, and social sites for the LN.
The best way to follow the LN is to bookmark/follow this Patreon page and/or sign up for Lowdown0 Network Updates in the links below. For those who want to support the LN, membership is $2/month and includes exclusive content (see tier information).
The LN is a joint effort with my wonderful wife Fawn Lightlady.
About me: I'm a freelance writer, musician, artist, blogger, lover and seeker of truth, Protestant Christian married man, social critic, dog/animal lover, slow talker, podcaster, independent thinker, golfer, sociological thinker, history buff, conspiracy theorist, conservative, libertarian.
This is the Lowdown0 Network (contact email:
[email protected]
)
Email list:
Lowdown0 Network Updates
The Lowdown0 Network Creator Sites:
The Lowdown Truth

Jesus Loves Ministry
Robbie Lowdown0 YouTube

Jesus Loves Ministry YouTube
Spreaker (The Lowdown Truth Podcast)
ReverbNation (Lowdown0 Music)

Amazon Kindle eBooks
Syndicated Sites:
Lowdown Zero (Wordpress)
Medium
Before It's News
Spreaker

SoundCloud

TalkShoe

Podomatic
BitChute

LBRY

Minds

Social Sites:
Pinterest
Twitter

Instagram
Facebook

Gab

Quora

Tumblr
Robbie Lowdown0's Other Sites:
Better Golfing Days
A Writer's Review
Christian Blogger's Journal

Better Golfing Days YouTube
A Writer's Review YouTube

This would allow the LN to spend around a week each month working on posts. We're grateful for every cent given and will continue to do this no matter how much is given. 
1 of 2
Become a patron to
Unlock 14 exclusive posts
Connect via private message
Recent posts by The Lowdown0 Network