Lowland Hum
is creating more than ever!
Select a membership level
Support Quiet Music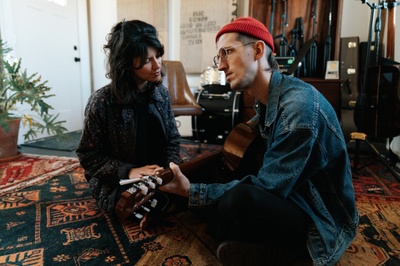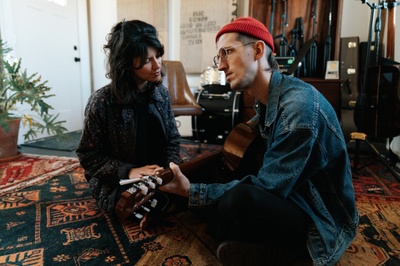 Hey––we feel your support, and the mark on our hope meter just rose a little higher. We'll take that little spike of hope and pour it into making more.
For $3/month
you'll receive:
A downloadable mp3 every month. It might be a new song, a demo, an alternate version of an existing song, or a previously unreleased track.
Access to Quarterly Queue: a super-secret seasonal spotify playlist (updated every four months) featuring many of our favorite Quiet Music makers and others we find seasonally inspiring
Immediate access to patron-only posts
Virtual Listening Party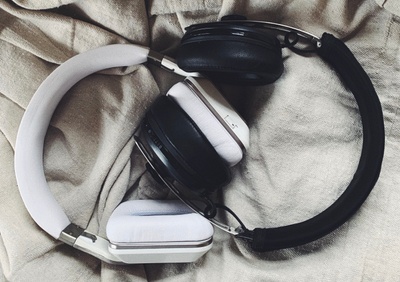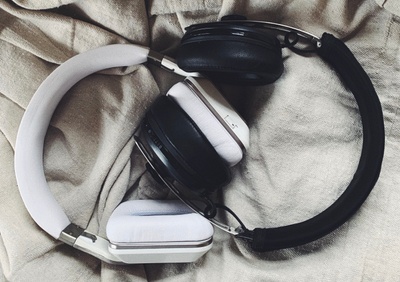 We love a good listening party. It's a time to connect with people, hear new music, and discuss how that music strikes you.
During this challenging and uncertain time, we are offering this tier as an option for connection to those of you who are stuck at home with less human interaction than you'd prefer.
For a limited time (however long we are all encouraged to stay isolated) we will be doing
regular virtual listening parties
, wherein we will together listen to a playlist of your song submissions (we'll throw in a song we love too). After each song there will be time for discussion, and a wrap-up discussion at the end. Daniel used to organize these in his apartment back when we first met and we're excited to make them a part of our Patreon community! Seems like there is no better time than now.
For $5/month
you'll receive all the goodness from the previous tier,
PLUS
:
access to our virtual listening parties: a time for sharing and talking about music and a way to be together in a time when we must physically keep to ourselves.
FINE PRINT:
Depending on how much interest we receive in this tier, we may have to take a random selection of songs from the submissions.
When at last we are all allowed resume our normal lives, we'll keep the virtual listening parties going, but will most likely reduce their frequency.
Deep Dive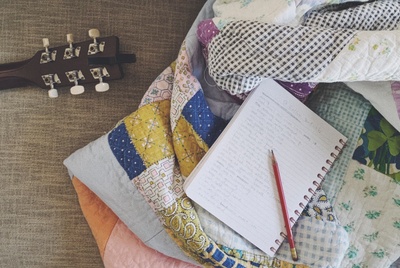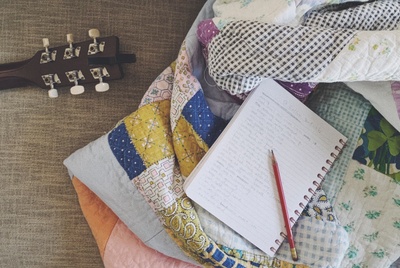 Before our songs reach your ears, they often take many forms, and before their varied forms, they begin as fragments. Sometimes they start as voice memos of melodies with place-holder lyrics, or as several lines scrawled on scrap paper in the middle of the night. We've kept it all, and now once a month we will send you the full file on one song––everything we have from our archives in one tidy folder. We'll even write a little bit about what inspired the song, and where our heads were at when we wrote it. 
For $8/month
 you'll receive everything in the previous tier 
AND
:
Month-long access to a folder filled with everything we've got on the featured song of the month, including but not limited to: notes, voice memos, photos, videos, demos, and lyrics.
About Lowland Hum
We're Lowland Hum, a modern folk band from Charlottesville, VA. We spent the first seven years of our life as a band playing a dizzying number of shows across the US. During that time, we've made meaningful connections with audiences all over. Through it all, we've driven more miles than we could possibly count (someday, for fun, we'll try for an official tally).

In 2018, we altered course a bit and moved out to the country. We planted a garden and spent all of our time in between tours converting an old barn behind our house into a modest recording studio. Our first five records were made primarily in temporary and unconventional spaces: basements, the living room of our noisy downtown apartment, and one sweaty summer we even set up shop in a friend's attic. While those spaces were not without their charm, they were noisy! Recording in close proximity to railroad tracks, traffic, upstairs neighbors, communal laundry rooms, late night bars, and lots of construction is...challenging. Now, nestled among tall trees, we have a designated (see: quiet!) space that's located a mere thirty-second walk from our back door where we can create and record whenever inspiration strikes. We don't even have to remember to unplug the noisy refrigerator (or more importantly, forget to plug it back in).

It is an exciting moment for us as a band and we are feeling less bound by the traditional cycles of the music industry. Rather than releasing an album every couple of years, we want to be able to share unreleased and new songs with you while they're still fresh to us. Additionally, we are eager to give our community an even deeper look into our creative process and lives as full-time musicians. We are so grateful that Patreon offers a clean, organized and simple platform through which we can consistently share all of that and much more.

Don't worry––we are going to keep touring, releasing albums, and adding to our lyric books as we go! We treasure those parts of this life and Patreon allows us to bring you a little closer to all of it. In fact some of the tiers available offer rewards that can only be redeemed (in person!!) when we are out on the road. By becoming a part of our Patreon community, you have the opportunity to directly support our work as artists, and we have the privilege of sharing with you the art you are helping to make possible and the process behind it.


By becoming a patron, you'll instantly unlock access to 51 exclusive posts
By becoming a patron, you'll instantly unlock access to 51 exclusive posts
Recent posts by Lowland Hum
How it works
Get started in 2 minutes